His Signature. Episode 6
4 min read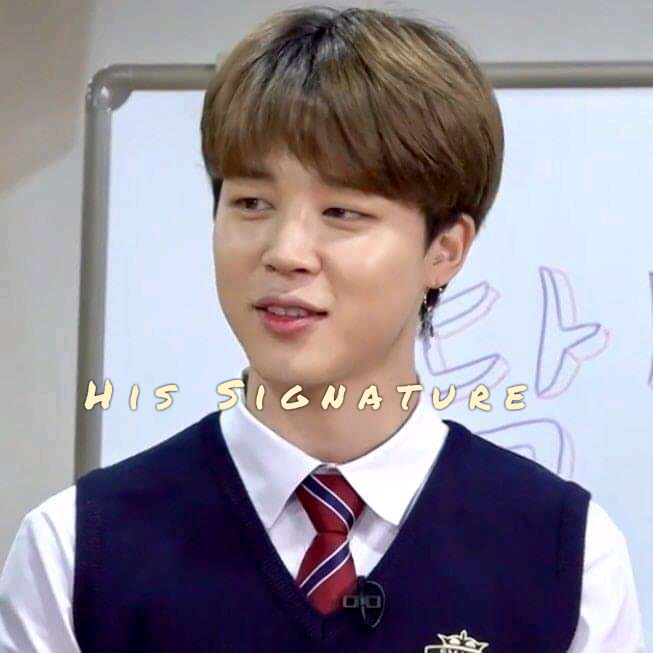 HIS
SIGNATURE ✍
????ROMANCE????
…….. Episode 6…….
50 press ups??
Does he want me dead?
"Am waiting Rachel… "He said between grit teeth.
"But sir… You can't expect me to that… "I protested.
"No press up, no signature. "He said angrily.
"What if… Am pregnant. You can't possibly risk the life of my baby. "I said moving back.
What am I saying..?
His brows formed a curve.
"You're pregnant?? "He asked.
"Y.. Yes sir. "I said.
I was mentally scolding myself. Why did I say such?
He nervously rubbed the back of his head. He looked away.
"Am sorry I requested such from you, please sit down. "He said.
I smiled inwardly before sitting down.
He took the files. I was extremely happy as I watched him open it.
Suddenly, his phone rang loudly and he closed the document and reached for his phone. I felt like crying.
When the f*ck is he going to have time to sign it..
"… What time?… Okay, any party code?… Who are the top invites..? Huh, how pathetic. "He said into the phone and disconnected.
"I've got stuff to do Rachel, we have an evening party at a friends house. Please understand. "He said.
I nodded Nonchalantly. I stood to my feet and headed for the door.
"Till you get back. "I said.
"Yea, sure. "He said after me.
I left for my room to continue waiting in boredom.
????Alex's pov????
I took my cellphone and dialed Vicki's number. She's a model I take to evening parties when June wasn't available.
She has an excellent figure and nice shape. Her legs were smooth and her skin color was breathtaking. I loved this features and that's why am able to stand her being around me.
She's not famous or anything, she just began her career in one of my companies where I met her.
She picked up after the second ring.
"Boss Alex.. "She gasped.
I smiled slightly.
"Come to my mansion before 5 pm. We have a party to attend. "I said.
"Sure thing boss. "She said and I disconnected.
Now.. Time to find something nice to wear.
I took my Tablet and looked for the best new cologne to order.
Am Alex Owens, best of my age.
????…………….. ????
It was time. I walked into the living room to see Vicki sitting on one of the stools before the wine tower.
She was backing me.
"Vicki. "I called.
She turned. She was holding an alcoholic half drank wine in her hand.
How dare she??
Serving herself without my knowledge.
She his the bottle behind her and got down from the chair . she approached me laughing.
"Hey.. "She said.
She looked really drunk.
"Vicki, you're drunk! "I said angrily.
"We can still manage. And maybe after this party, we'll go have some fun in a hotel. "She said.
She tripped and fell on my couch. Her eyes fluttered open as she bent forward and began throwing up on the floor.
I groaned angrily.
"You Bitch! Security!!! "I yelled in furry and they came running in.
"Get her out of my mansion and never let her in ever again.! "I ordered.
They lifted her carrying her out of the living room.
????Rachel's pov????
I was hiding behind a door watching the scene. Alex must be extremely angry with the way the girl just behaved.
And he's taking her to the party???
Must he show up with a girl?
I was suddenly feeling offended with what he did.
Can't he dress Maria up like a fine lady and take her along?
Alex is a jerk face.
"How long will you stand there eavesdropping?! "I heard his voice yell and I knew he was referring to me.
I came out of my safe zone and stood before him but far away.
"You snoop around too much miss Rachel. "He said.
"Am sorry sir, just that I was bored to the bone. "I said rubbing my hands together.
"Here "he said and threw a black dress at me.
I caught it with both hands.
"Wear those. You're coming with me to the party. "He said.
"What?! "I exclaimed.
"You have to. Its part of your task to get my signature. "He said.
I groaned tiredly.
"Fine… "I muttered under my breath.
He rolled his eyes at me and left through the main door.
I went to my room to wear the dress. It felt too light and I hope its not too explosive. But I hoped wrong, it was damn hot dress.
It stopped few after my butt and left my breast ajar.
I tried fixing it and it covered up a bit. Truth be told, I don't want to wear this.
????……………….. ????
I entered the posh car and closed the door.
"What are you wearing?? "Alex asked.
"I told you am pregnant. I can't expose my body. Its shameful. "I said.
I was wearing one of my ball gowns which was short and cute but not explosive.
He sighed.
"What's there to cover up when you've already done it? "He asked.
I didn't know when I angrily smacked him on the head.
"Shut up and drive! "I ordered.
He angrily turned on the car and we drove off.
Controlling Alex is fun but I hope he doesn't turn that against me and avenge.