The Boss And The Maid. Chapter 17
6 min read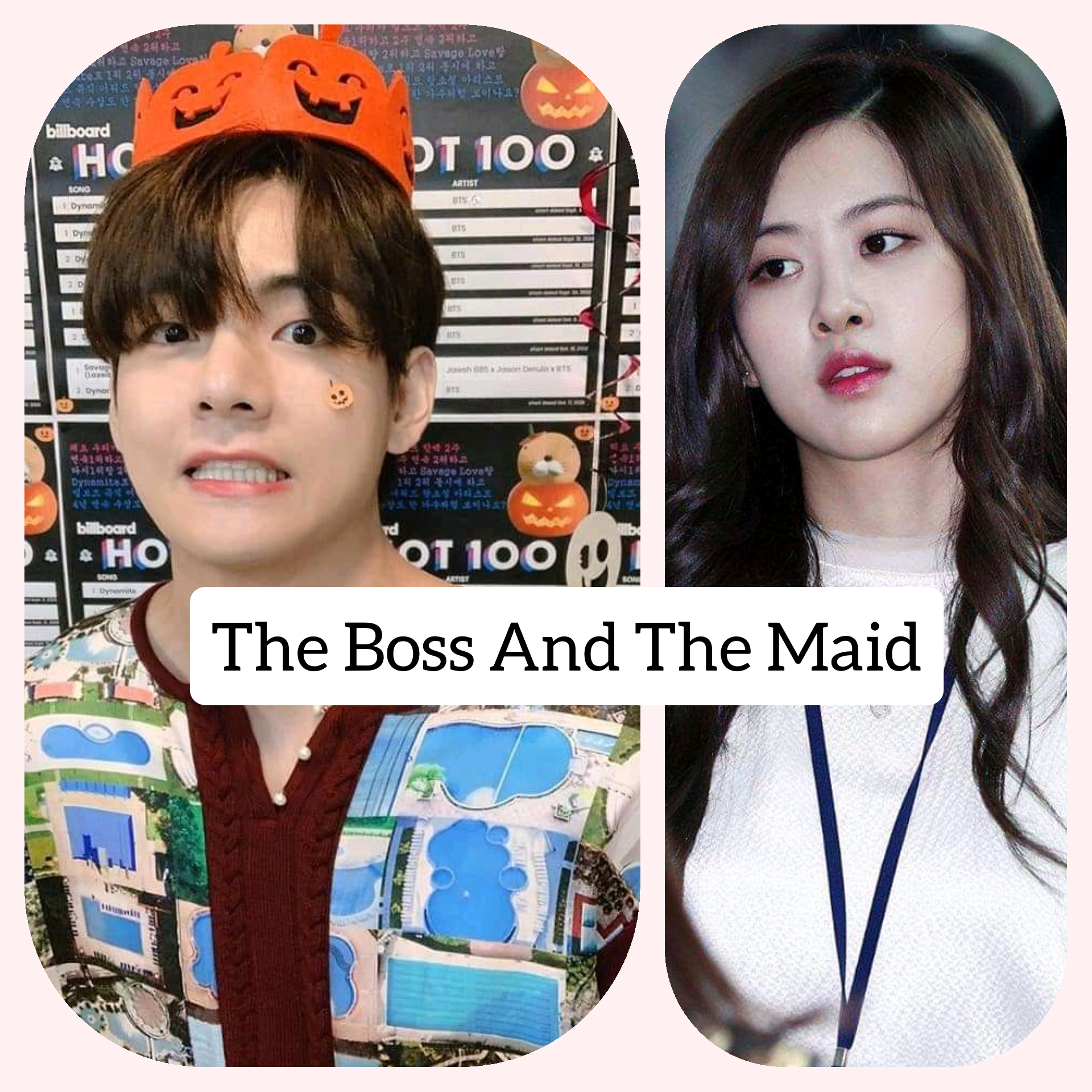 ❣️❣️❣️THE BOSS❣️❣️❣️
&
❣️❣️❣️THE MAID❣️❣️❣️
By: Author Donna
❣️❣️❣️ Chapter 17❣️❣️❣️
..
..
〰️ Morena's POV 〰️
..
..
I woke up and noticed that the day was already dark. Miguel was still asleep and as I looked at his face,a smile crept to my face.
I don't regret giving myself to him,I love him and he has proven that he loves me too.
I picked his lips,his jaw then boom he had me pinned under him with a smirk on his face.
"You're not so innocent,are you?" He asked, circling my left nipple with his tongue as I shuddered.
"Come on,let's freshen up,we need to get back home" he said, pulling me into his arms and leading me to the bathroom.
..
..
The car rode into the compound and stopped as we alighted it and walked inside.
"Evening mrs Mona" we both greeted as she smiled and nodded.
"Evening kids, should I set the table?" She asked as we declined and began walking up the stairs.
"Come I have something to give you" Miguel said, pulling me to his bedroom. I chuckled lightly,the last time I was here was hell.
"Uhm…..I wanted to ask,what about your friend Mr Alex,I know…." He shut me up with a kiss as he backed me against the door.
"Don't mention him,I love you and he can't change that" he said as I nodded.
"I'll be going on a business trip,it's gonna take two weeks before I get back" he said as my face lost it's glow.
Why do I feel as if……. something bad is gonna happen??
It's as if, gosh maybe it's just my irrational thinking. "You don't look happy, I'll have loved to take you along but you have to attend school,and besides you'll be bored like hell" he said as I nodded.
Why does it seem as if he was discouraging me from going with him? Does he love me at all?
He brought out a beautiful necklace with my name transcribed on it as I gasped.
"You like it?" He asked and I nodded before turning around for him to fix it on my neck.
..
..
After sometime with him,I decided to go back to my bedroom but he declined.
"But I really need to get back to my bedroom" I said as a frown crept his handsome face.
"Alright but tomorrow you're gonna sleep next to me" he said as I nodded, kissed him and walked out of his bedroom.
..
..
"Hey Morena,am really sorry to disturb but can you please give this food to Jerry? Am quite busy in the kitchen" Brenda said as I nodded and collected the plate.
The only reason am collecting this plate is because of my driver not that bitch in there.
..
..
〰️ Miguel's POV 〰️
..
..
As soon as she left my bedroom,I sent some guards to follow her. Cause she didn't enter her bedroom and this got me curious.
The report I got was that she was with Jerry and this made my anger to rise. I remembered the way he looked at her today,the way he treats her specially.
No,no……it's not what am thinking. A knock came through my door as Brenda walked in.
"Sir I couldn't find the documents you asked for" she said as my heart began to pound.
But where the hell could that document be? I thought I left it on the table,yeah on the table.
"Who was the last person to clear my desk?" I asked as she furrowed her brows.
"It's Morena,that's the exact day…." I cut her short as I walked to Morena's bedroom.
If the documents are not in my office then it should be with her.
I ransacked her desk, bed drawers, before checking her cabinets. "Where's the key to this place?" I asked as Brenda shrugged.
"I don't really know,she usually keeps it with her" Brenda replied as the door opened revealing a confused Morena.
"You cleaned my office right,where are the files I left on my desk?" I asked as she furrowed her brows.
"I don't know besides,I placed them back on the table" she replied before looking around.
"Don't tell me that you think I stole it?" She asked, looking into my eyes as I looked away.
"Get me the keys to your cabinet" I said as she slid it from the foot mat.
"Here it is,I hope you find what you are searching for" with that,she walked out of the room to God knows where.
Right now,I don't care I don't care if she's hurt or not……
I opened the drawer and to my greatest surprise,the documents was lying there, covered in grease as my heart pounded.
All along she…..gosh am such a fool. Am gonna lose all I have because of a fucking woman?
Violet's gonna get mad. This document holds the details to all our assets, wealth and other things but she chose to ruin it?
I walked back to my office and dialed Paisley's phone.
"Sir," came her grouchy voice as I raked my hands through my hair.
"Try if you can get another copy of the documents needed for the trip" I said as she sighed.
"Sir….we" …."you what!!! I need it first thing tomorrow!" I snapped and switched my phone off.
I don't wanna see her right now cause I might say so many unpleasant things.
..
..
"Have you seen Morena?" I asked Mrs Mona the next morning after I noticed that she didn't come back.
"No,I thought she was with you" she replied as I frowned. "No, I'll just look for her" I said as Brenda walked in with the waste basket.
"Morning sir, Jerry hasn't set your car up and it's really unlike him" she said as I nodded.
"By the way have you seen Morena?" I asked as she nodded negatively.
"No I haven't," she replied as I nodded and walked away.
..
..
〰️ Brenda's POV 〰️
..
..
Now let's see if she won't be sent out of the house. Stupid girl thinks she can become the Lady of this house.
I already took photos of the scene and am gonna keep it safe.
I just hope Jerry does a great job,I wanted him to sex her but I think he's a church boy and doesn't engage in such.
Let the game begin, and Yola's days are numbered.
..
..
〰️ Miguel's POV 〰️
..
..
I walked into the guards quarters, heading to Jerry's apartment when I saw something familiar.
It was Morena's hair ribbon. But why's it here? Don't tell me…..oh no.
I pushed the door forcefully and found Morena sleeping peacefully next to Jerry naked!!!
No……this can't be happening,I should have listened to Alex,a pauper will always remain a pauper.
Yeah I let the tears fall because I love her,I love her but I think my love is not enough for her.
Out of anger,I punched Jerry as he jerked awake, making Morena to wake up.
"What's happening here,oh my gosh" she exclaimed, looking down at herself as she quickly wrapped herself with the duvet.
"How could you? Why?" She screamed at Jerry as he just smiled.
"Stop the act Morena,he already saw us, remember you just wanted him to take your virginity because my dick is ten times bigger than his" he said as I grabbed him by the collar.
"Get the hell out of here" I yelled as he laughed and made to pull Morena close to him but she moved away.
"Don't touch me" she said admist tears as I scoffed. Her tears don't freak me anymore.
"Miguel you have to believe me,it's a set up I can't cheat on you please" she begged and I was tempted to forgive her but no…….I turned my back and walked out on her and probably our relationship….
..
..