Pregnant at 18. Episode 3
3 min read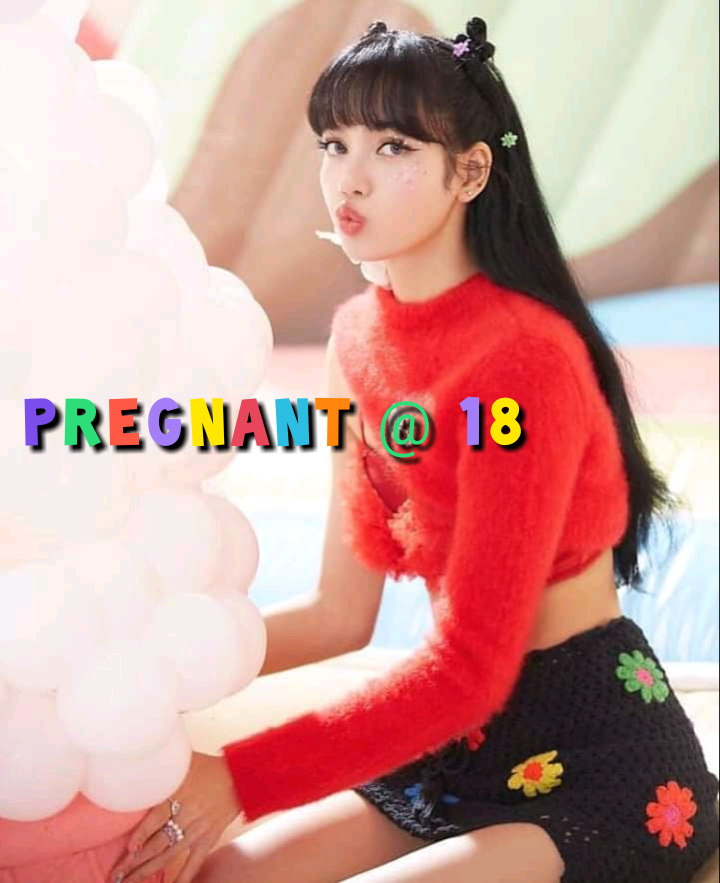 ????PREGNANT AT 18????
????HE IS A BILLIONAIRE????
????????BY CRYSTAL????????
???? EPISODE 03????
????EMILY'S POV????
I stood in front of our door thinking wether to get in or run away and never came back
Finally I got the nerves and got in to see my mom and dad cuddling on the couch
"Good afternoon"I said sitting on another couch "Good afternoon baby"they both said focusing on the TV
"I…I want to tell you something"I said nervously and they both looked at me
"What is it? " my mom mom asked worriedly….I breathed in and out
This is it….My heart was pounding like crazy"i an pregnant"I said "What!"they both shouted and my father stood up and walked up to me
I quickly stood up too "I am so sorry"I said as tears fell from my eyes
"Who is the father?"my father asked in a tone I never heard from him
"I don't know"I said lowly and a hot slap landed on my cheek causing me to fall on the couch
"Hubby please don't beat her"my mom said in tears while dragging my father away from me
"I gave you everything Valentine"he shouted calling me by middle name
"Dad it was a mistake I was drunk"I said sobbing
"Get out of my house!"he shouted looking at me in disgust
"Hubby please rethink this through"my mom said going down on her knees
"Don't dare get in this Candice"my dad shouted at my mom
I stood up and headed upstairs…Why does life hate me
Where am I going to live…I tried to wipe my tears but they kept coming out
I took my bag and started packing…I heard mom and shouting and then the bell rang and everything got peaceful
????JUSTIN'S POV????
I told my parents and they were happy about it forcing me to go with them to her house
We got help from that girl who hosted a party and I hope she gave us the right address
Right now we are standing outside the door and I think this is the house cause people were fighting
We waited for some few minutes after we rang the bell and a lady in he forties opened the door
"The Carters what a surprise"she said grinning… Forgot that we are popular because of our business and being billionaires
"Is this the Johnson's family"my father asked impatiently and the lady nodded smiling
"We have an issue"my mom said and the lady's smile faded
"Come in"she said and we got in to find a man sitting on the couch
"The Carters?"the man asked nervously as we sat down
"Yeah we actually came here because of our son"my father said and I could feel that he was nervous
"Your son?"the both asked looking confused
"Yeah he actually got your daughter pregnant"my mom said and we had noise coming from the stairs
We all looked up to see Emily coming with her luggage
"Emily baby come and sit down"her dad said and she looked at him suprised and then she noticed me
I saw her expression change…
She dropped her bag and walked up to me…boom!! A slap landed on my face
"Emily"her parents shouted "He ruined my life"she said crying and I felt really bad
"I am so sorry sweetie"my mom said as she hugged her
"Can you two excuse us"my dad said referring to us
We walked out…Let me just say I followed her upstairs
She got into her room and I tried to get in too"What do you think you are doing"she asked looking at me
"Doing what you just did"I said and she clicked her tongue while I chuckled
"You are chuckling while I am angry "she said and i looked at her and nodded in disagreement
"You are beautiful you know"I said and she blushed but quickly hid her face
"Don't get into my room"she said and slammed the door on my face while I chuckled
She is really cute and I like her….I sat down backing the door and I heard her do the same
I just smiled and rested my head…I am soon to be a father
.
.
.
.
.