Legend Of The Blue Sea. Episode 5
5 min read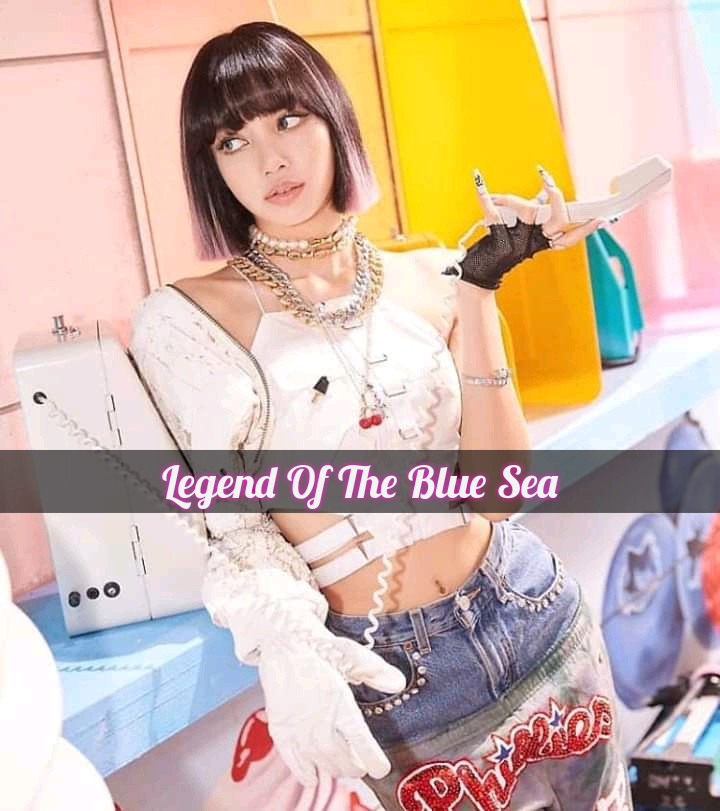 ????????LEGEND OF THE BLUE SEA????????
????(a tale of two worlds)????
•~A Korean love story..
????Episode Five????
Shin Woo's POV cont.d????
'i am Min ah'..she said and I blinked, is she okay or what??…
'Who are you?'..I asked again and she frowned,I turned to leave when I heard her sing again..
????Blue Sea,blue sea…
Oh my God is she really the, the mermaid???…
That's not possible,or is it?,for crying out loud she has legs!!…
'y..you…you're the mermaid!??'..I screamed and she nodded,Oh my God ..
'W…what happened to you?!!,why do you have legs?!, what are you doing here?,why are you human?!!'..I bombarded her with questions and she twitched…
'i have no home, the mermans took my kingdom and killed my omma,Omma sent me here to p..protect me'..she said as a tear slid from her cheek….
If people find out about who she really is she'll be in real danger…
'Min Ah,you can't be here it's not safe'..I said and dragged her to an eatery…
Twenty Minutes later????
.
.
.
.
She stared at every living thing that passed making me feel kind of awkward so I covered my face with a mask…
I don't want any publicity…
'Look Min Ah you can't be here,go back into the sea,its not safe for you here'..I said but instead she ignored me….
'Food!!!'…she screamed when she saw a fishmonger and jumped on him…
Oh My God!!!…
SHE'S EATING RAW FISH!!!!….
'Min Ah stop that!!!'..I screamed and she stood up from the fishmonger who ran away immediately…
People stared at us and I waved them goodbye…
'You can't eat raw fish Min Ah,people are staring'..I whispered…
'I'm hungry!!'..she cried out and I ordered the waiter to bring her a plate of sushi.
'It's delicious!!'..she smiled and finished the whole plate…
'More!!!!'…she begged and I ordered for more…
After some minutes she belched and giggled. ..
Jeez I can't believe this thin mermaid could finish 7 plates of sushi….
Kim and Baek hyun recognized me under the mask and ran towards us…
'Bruh we've been looking for you for an hour now,we're late for lunch and you're here wooing a woman?!!'..Baek screamed and Min Ah laughed.
'What does Wooing mean Ajushi?'..she asked and I ordered her to keep quiet. ..
'Guys meet Min Ah,Min Ah meet my band mates'..I said and Min Ah licked Baek hyun's neck..
'Shin!!!!'..he screamed and I bowed my head down..
'Why did you do that Min Ah??'..I asked and she laughed..
'Where I'm from,we lick each others neck as a sign of respect'..she said and Kim Hyun bursted into laughter….
'Can we keep here hyung,I like her'. .
'No!'..I screamed
'Yes'..Baek replied…
I turned and looked at him surprisingly…
'We need a house help Shin,you've seen the house also,its a total mess up,then we can continue the auditions from there since the place is like a stadium'…he said….
Oh God I want her to leave and now they're keeping her??…
Min Ah's POV????
Why does Shin woo not want me to stay??..
I saved his life and this is how he wants to repay me??…
Gosh I'm hungry…
'Oppa I'm hungry'..I said to Kim since he's my favorite already and he laughed….
He's really cute…
'Okay Min when we get to our house you can eat all you want'..he said and I jumped up in excitement…
'stupid'..Shin Woo remarked and I frowned.
Why is he so cold all of a sudden,he was nice to me before,why is he acting like a bad person now??….
An Hour Later????…
At the BOTS mansion????…
Wow!!…
This is the most gigantic thing I've ever seen apart from the blue whale??…
'It's called a house Min Ah'..Baek said and they all laughed,why are they laughing??..
'Leave her alone !!'.
'Well she's acting like she isn't human!'..Baek said and I smirked…
He doesn't know that I'm not human thank the gods of the blue sea..
Kim Hyun POV????
it was like I fell in love when I saw those cute eyes of hers…
There's something about her that I really like,she doesn't pretend like all other girls who try to act all proper when they see me….
I wonder how Shin woo got to know her…
We came down from the car and she ran towards the huge aquarium in the courtyard…
'Min Ah what are you doing?!!"..Shin screamed and she cried…
'Food!!'….
I rolled on the floor with laughter and Shin woo frowned ..
She is so funny…
Before I could stand up a pink jeep rolled in…
I know who it is…
Uh oh,the pink panthers are here!!…
'Shin woo!!!!'..Luna screamed as she shut the door hard and Shin growled…
'Who let this bitch in ?!!'..he replied and Luna stepped on his feet.
'You organized a competition?!!, you are looking for a new member when you know I want to join you guys so badly!!'..she screamed
'it was Manager Do's idea Luna,not ours'…I said and before I could blink she slapped me…
'Oppa!!"..Min Ah screamed…
'Who's this wench?!'..she screamed..
'Don't touch Oppa next time or you'll regret it!!!'..she said and I smiled…
I don't want to fight Luna and I'm still wondering why Baek hyun and Shin are quiet…
'Are you kidding me?!!..Is this rat really challenging me?!!'..she ran towards Min Ah and the unexpected happened..
Min Ah held her hands and BROKE IT!!!!!!…
With just little effort Min Ah BROKE LUNA'S HAND!!!!….