Pregnant at 18. Episode 17
4 min read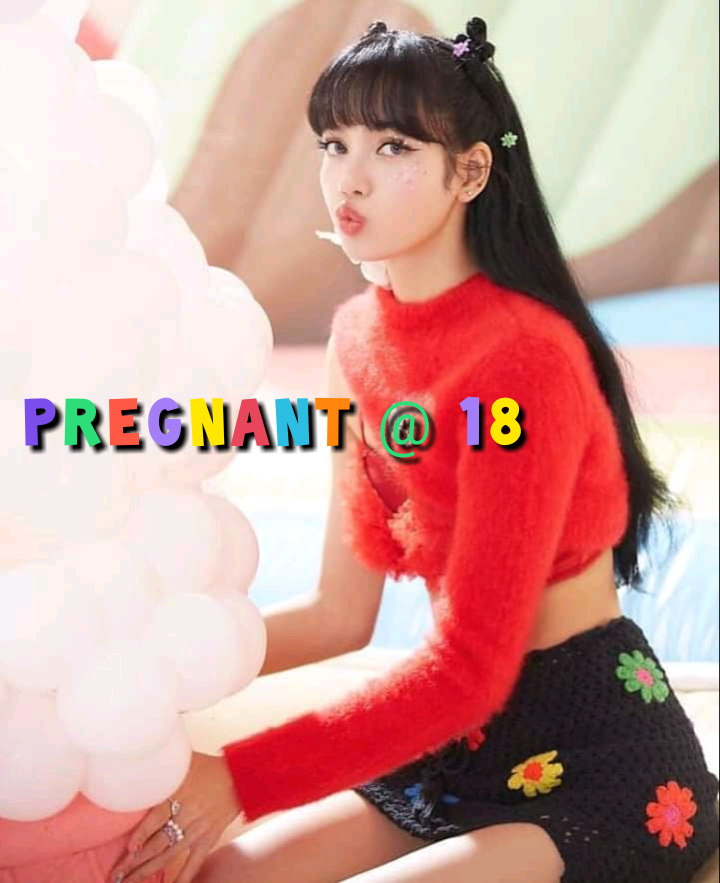 ????PREGNANT AT 18????
????HE IS A BILLIONAIRE????
????????BY CRYSTAL????????
???? EPISODE 17????
????️JUSTIN'S POV????️
I was still expecting them to disengaged the hug but instead they still side hug
My anger was slowly building up"Woah woah!"I said dramatically
"What is going on here"I said sternly as I glared at the guy
"Oh Justin this is my childhood friend who sadly left me to pursue his dreams… Kevin this is my baby daddy"she said and all people laughed besides me
She called me a baby daddy "husband to be and why do you call each other boyfriend and girlfriend"I said eyeing Emily
"Long story cut short we always thought we are going to get married when we grow up"she said hugging him more tightly
I quickly dragged her away from him…"Why did you do that?"she shouted while my parents and Kevin laughed
"You should be hugging hugging me like that "I said and forced her hands to wrap me
"Geez you are so childish"she said and hit me on the chest playfully
"We are out"my dad said dragging mom while laughing
I eyed Kevin "We have a lot to talk about firstly if you want to hang out with her you have to be married"I said to him and he chuckled cutely
"I am not married"he said calmly.. Even his voice is deep. Geez !! I scratched my head
Every where became silent as I thought of a plan to chase him away
He can't be here he will definitely steal my Emily away
"Anyways I want to take a nap you two must hang out"Emily said freeing herself from me
She quickly pecked Kevin on his cheek causing him to smile …Geez! This girl is going to give me a heartattack
She left Kevin and came to me..I was expecting a peck on the lips but instead she whispered hotly in my ear
"Remember that thing of kissing a guy infront of you..Well it is about to happen in few days"she said and pecked me on my lips
"Okay bye bye"she said and ran upstairs leaving me dumbfounded
"Nice meeting you"Kevin said after a long silence
"Yeah you two"I faked a smile and jumped on the couch
Why did they leave us together they even stopped their wedding dress choosing and is Emily going to do a revenge
????KEVIN'S POV????
I sighed as I looked at Justin on the couch
He is really giving me a hard time…All I want is a friend and I am not a conversation starter
I am all shy and everything ..Well that is the reason I don't have a girlfriend
I went and sat beside him…He glared at me making me feel uncomfortable
After some minutes he looked away
"So why are you here?"he finally asked
"I am the wedding organiser"I said calmly looking at the TV
"What who invited you?"he said glaring at me again
"Your mom"i said looking at the TV to avoid his glare
"You are not a professional and mom loves glamour and all why would she invite you"he said in a funny way making me chuckle
"Haven't you heard of R.E.M"I said smiling at him
"Everyone knows that business…I buy my clothes there and they even decorated some of my parties"he said smirking
"Well I am the owner of it"I said smirking at him
"No way"he said nodding his head in disagreement
"I don't like attention so I secretly own it"I said fixing my gaze on TV
He started laughing making me confused…"You dream too much"he said and I just chuckled
I don't like arguing over little things so I just kept quiet in order of not talking too much
After some few minutes of awkward silence he finally spoke up
"Let us go to your company"he said dragging me up and I had no choice than to stand up
????ROSE'S POV????
"Mom remember that filthy rich friend of Emily"I said crossing my legs
"Yes??"she said in a manner I didn't understand
"Well he is organising the wedding and I have a plan"I said smirking evily
"Emily you said Justin nearly killed you…what more do you want..Do you want to be dead instead"she shouted at me
"I will be careful this time…No one will see it coming"i said and she angrily walked out
Like I said before…I will never give up till I see Emily helpless…I want her to kill herself
.