A Night With Cute Guy. Episode 16 and 17
4 min read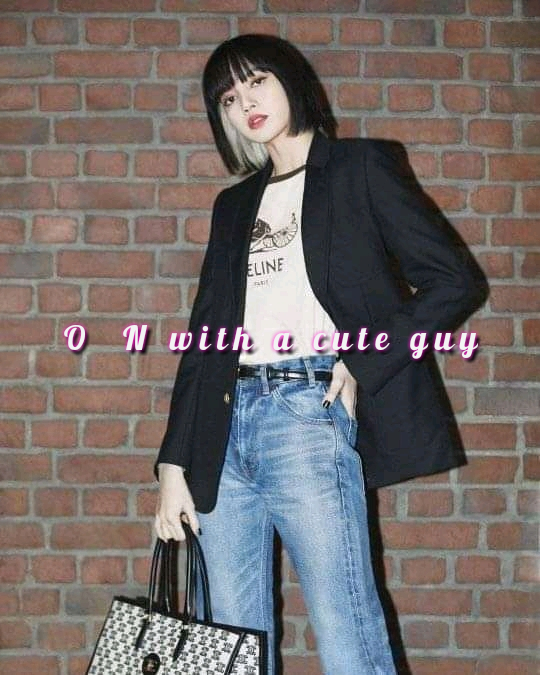 ????A night with a
Cute guy????
✍️Prin cess✍️
????Episode sixteen????
????Lisa????
Oh my days! So Michael lives here? This is his sister???? Oh geez! I happened to blurt out every secret. I need to tell Nora not to tell Michael anything I told her yesterday.
"you?",he said surprised to see me.
"hi",I said dryly.
"this is the visitor you were talking about?",he asked Nora.
"yeah, but it seems you guys know each other",Nora replied.
"yes",he replied.
"uhmn, Nora, can I speak with you alone?",I whispered.
"sure",she replied and we entered the room back, leaving Michael confused.
"nora, you can't tell your brother anything",I pleaded.
"well…okay",she replied.
"thanks",I replied and she nodded.
We walked downstairs…
"dont worry, lemme see her off",Michael suggested.
"uhmn….okay",Nora replied and went inside.
This is awkward!
"uhmn….sorry about yesterday",I said as we walked outside.
"its no problem. I guess you weren't in a sound mind as at then",he replied.
"bye",we said, waving, as I boarded a cab and left.
I got home, and Richie was standing outside.
"Lisa",she called out and ran to me, and I hugged her.
"did you miss me?",I teased and she laughed.
"well….yea",she replied.
"awwwn, I missed you too",she replied.
"uhmn…..your friend came looking for you yesterday",she said.
"which friend?",I asked.
"uhmn…that guy …what'd his name? Uhmn….Michael yea, I thought you guys went out together?",she asked.
"yea….come, I'll explain the rest",I replied and we walked in.
Mum was in sitting room…..ughhh!
"lisa, I want to speak with you",she said.
Richie beckoned me to go…while she walked upstairs.
Now what does she want???
I sat down opposite mum.
"yea?",I asked.
"have you done what I asked you?",she asked.
"am doing no such thing",I replied firmly.
"then get prepared to leave this house",she replied and walked away.
What is this??? Huh???
I ran to Richie's room and told her…..
"I'll talk to her",she replied angrily and walked away.
*
*
*
She came back few minutes later.
"what was her response?",I asked.
"she said am getting married next week and…..",she paused.
"and what?",I asked.
"and you are leaving on that same day",she replied and I gasped.
Sometimes i wonder if they are actually my biological parents.
Geez!!!!!
????Michael????
I went to Nora's room to ask her if Lida opened up to her and told her what's bothering her.
Nora wasn't there….but I found something shocking!!!
T b c
✍️Prin cess✍️
????A night with a
Cute guy????
????Took my virginity????
✍️Prin cess✍️
????Episode seventeen????
????Nora????
I came out of the bathroom and oh my gosh….hope it's not what am thinking!
I ran over to where he stood and snatched the papers off his hands.
"oh my gosh",he blurted out
"what….what…did you see?",I asked, scared.
Prin cess
"lisa, pregnant?",he managed to say.
Geez, he saw the pregnancy reports.
"uhmn…..whaaaaat?",I pretended.
"what do you mean by that?",he asked.
"lol, its not lisa, Its Lissy, my friend",I defended.
"huh? Am sure I saw lisa there!",he replied, truing to collect the paper from me…..but I darted backwards
"its a misunderstanding…. Lisa is not pregnant",I said boldly.
"ya…..maybe you are right…..it can't be lisa",he replied and paused for a while, then left.
Phew! That was pretty close
I kept the results in a safe place……..
????Lisa????
I really need to clear my mind….off this whole marriage, leaving stuff….those may just be empty threats
I would have loved to hang out with Vera….but she is out of town for now….so its just Michael then….I picked up my phone and called him!
????yaya, what's up",he asked.
????well, I wanted to make up for the way I left last time, so I was thinking same place?",I asked.
????ok, what time?",he asked.
????lets say in the next three hours!",I replied.
????sure, see you there",he replied and hung up.
I laid in my room, and set my alarm….I dozed off.
❌Three hours later❌
I was at the coffee shop, and I sighted Michael, bit he didn't come alone….he came with Nora.
"oh, Nora. Didn't expect you",I said as I hugged her.
"i wanted to spend time with you",she replied.
"awwwn!",I said smiling, as we all sat down.
We chatted for a long period of time….and I didn't even remember all those threats and stuffs.
"ok_ I beg to rake my leave now",I said.
"sure",Nora replied and we hugged.
I got home….entered my room and slept off…….to be sincere….. I enjoyed my sleep.
The next week
Richie and blake got married, so I drove back home after the events..
I homed and horned, but no one opened up, till the gateman came out.
"am sor madaam, here are your luggage. I was strictly ordered not to open the gate for you",he replied, drop the luggage on the floor ans shut the gate.
What???????