Legend Of The Blue Sea. Episode 39
5 min read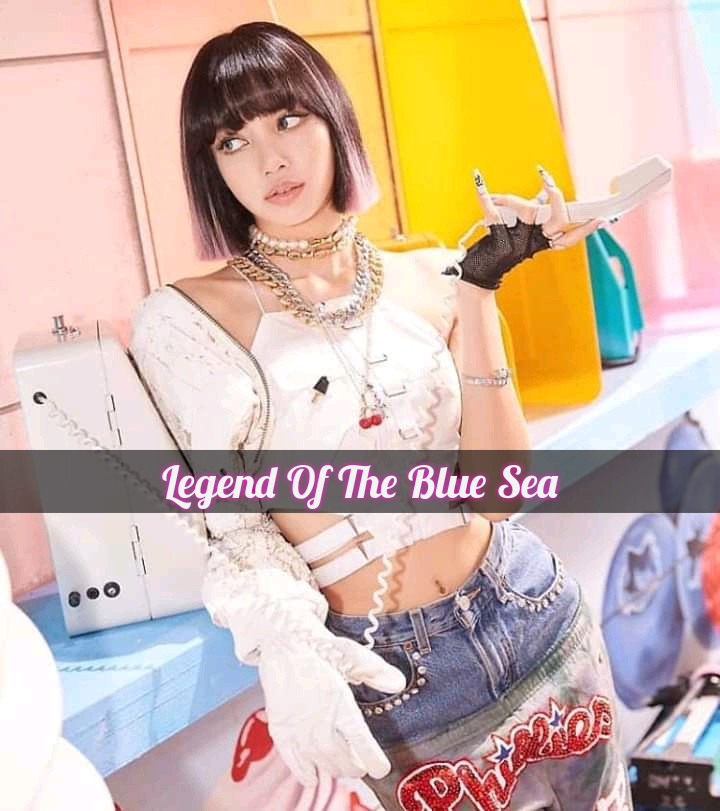 ????????LEGEND OF THE BLUE SEA????????
????(A tale of two worlds)????
•~A Korean Love story…
????Episode Thirty-Nine????
Shin Woo's POV????
'Pssst,pssst'..I gave the signal and Min Nana came crept into the room..
'is she going to wake up?'..she whispered and I nodded…
'Yeah in the next two hours'..I replied and she nodded..
FLASHBACK♥????
.
.
.
I was pacing about in the room when Min Nana came in..
'Please Shin I need your help'..she said..
'I'm all ears'..
She brought out an ancient scroll from her bracelet and I marveled at what just happened but still kept silent…
'Now this is the mermaid legendary scroll'..she said and I gasped…
'The legendary scroll??, I thought that was also a myth?!'..I asked and she shook her head…
She placed the scroll on the table and opened it for me to see and a bright light shone upon us…
'This scroll can let you see what happens in the next two hours and what I saw wasn't good'..she said and closed back the scroll…
'W..what did you see?,did we win the war?'..I asked and tears flowed freely from her eyes..
'We won the war but at a great price Shin'..
'What great price??'..
'Min Ah dies'..
END OF FLASHBACK♥????..
.
.
.
'Are you sure you can handle the King yourself Nana?'..I asked obviously worried about her and she smiled…
'Yes Shin Woo,I am the first daughter and even though Min is the chosen heir It's my duty to protect her'..she said…
She touched the unconscious Min's body and all of a sudden the armour came on her…
'Take care of her Shin and if I don't return tell Kim that I think in in love with him'…she cried out and flew through the window….
I know that letting Nana go alone is selfish but what do I do??..
I have to other choice..
'I'm so sorry Min Ah and if you hate me for doing this I'll totally understand'..I said and placed her on the bed…
Min Nana's POV????
I knew that letting my kid sister fight this war would surely get her killed…
I flew over some tall buildings and people started looking up at me in wonder…
'Everybody run!!!'..I screamed as I saw another water bomb approaching and they all scattered like ants.
I flew down and grabbed the bomb with my bare hands and threw it back into the water making it blow up….
Some scales were splattered all over me and I knew that some mermen had died…
I dived into the water and turned into my full self and I heard Cheng scream…
'Seize her!!!!'…
About a hundred mermen rushed after me not knowing that I had a secret weapon of my own….
'Creatures of the sea assemble!!!'..I screamed and thousands of sea animals rose behind me…
That's what the mermen don't know…
I am no ordinary mermaid…
'Attack!!!!'…
Kim Hyun's POV????
I walked into Nana's room and didn't see her there..
I went to Min's room and her door was also locked..
is something happening that I don't know of??..
'Hey Shin open up!!!'…I called out as I knocked on his door and he came out looking nervous….
'What is happening and where is Nana?'..I asked and I noticed that he gulped hard…
'i asked a question,where is Nana?!!!'..I screamed and tears flowed from his eyes…
'She wanted to protect her sister Kim so she went to fight the war alone'..he said and Min Ah came out from her room looking weak…
We both exchanged glances and then she turned to Shin..
'You monster!!!,you drugged me!!'..She cried out and launched at him making him fall down the stairs…
'Min stop it you're killing him!!!'..I shouted as she still climbed on Shin and started beating him without pity…
'He allowed my sister to go alone!! he's a monster!!'..she cried and I noticed blood oozing out of Shin's mouth…
'Min Ah stop it!!'..I said and dragged her away…
'Is this what you do to someone you love?!!'..I asked and she panted heavily…
'Ask your friend that question,if Nana dies out there I swear I'll kill him!!'..she cried and I turned to Shin…
Oh God!?..
'Min Ah he's unconscious!!'..I screamed and she sniffed..
'What??!'..
'He's unconscious Min call an ambulance!!'..I screamed again and she winced…
'He can die for all I care I just want my sister back'..she said and all of a sudden a bright light filled the whole house and when it faded Nana was on the floor…
'Oh my God!!!'…I screamed as I rushed to her and checked her heartbeat..
'She's still alive so call the freaking ambulance now!!'…
Min Ah's POV????
An Hour Later????
.
.
.
.
Oh no,no,no!!..
What have I done?!..
it's just like Omma said..
I didn't control my anger and rage and now I Shin is in the hospital all because of me…
'Hey your sister is awake'..Kim said tapping me on the shoulder and I raised my head up..
'What about Shin?'..
'They're still attending to him'..he said and I cried on his shoulders…
'I'm a monster, how could I do that to him??'..
Kim laughed and pointed at my bracelet and I saw its red color fading…
'Remember that when your bracelet turns red you do unimaginable things?"..he said and I smiled…
Kim always knows how to see the bright side of every situation…
'Won't you see your sister?'..he asked and I shook my head..
'I'm not moving until I know that my Shin is doing okay'..I replied and he held my hands…
'He's going to be okay,trust me'…
Two Hours Later????
.
.
.
.
'Mr Shin Woo would see you now'..a nurse said and I gulped hard…
'Uhhh how is he??'..
'He's fine,he just broke his neck that's all,as long as his cast is on his neck he'll be okay'..she said and walked away…
I walked in slowly counting the steps as I moved closer him..
'Stop!!!'..I heard him say and I did.
I closed my eyes waiting for his outburst and instead I heard him laugh…
I opened my eyes slowly and saw him smiling at me…
'I'm so sorry Shin,you can do what ever you want to me I'm so so sorry!!'…I cried and he laughed again…
What is wrong with him…
'Shin?,are you okay?'..I asked and he smirked…
'Just come here babe,no matter how many times you hurt me physically or emotionally I'll always love you'…..