Amaka, the lesbian. Episode 49
4 min read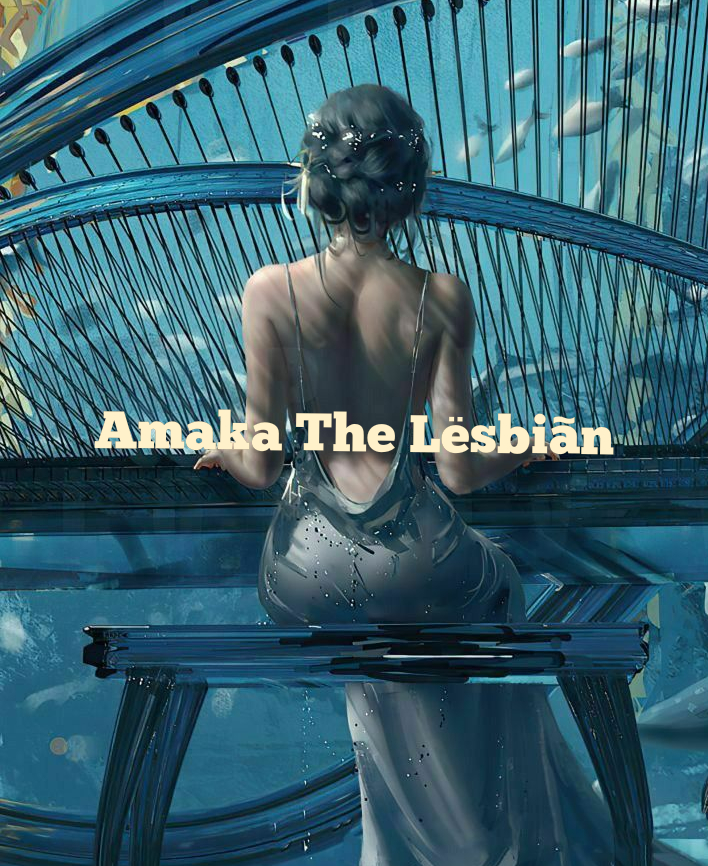 I got to the door of my Aunty's room and knocked, wondering if she would punish me for what happened back at sister Margaret's house. She told me to 'come in' I gently opened the door and walked in, she was sitting on her dressing chair.
"How may times did she f–k you?" She asked me, I looked her straight in the eyes and replied, "she didn't f–k me, I made sure to avoid her, I was always around her kids so she didnt get an opportunity at…" " I said, how many times did she lay her hands on you?" This time around, she screamed, I was sure my sister heard her voice, I was shocked, "Aunty, am telling you the truth" she stood up and walked past me to lock the door, then said, "no worries, it's all my fault, I will make sure she doesn't ever come near you again. I want to quickly teach you how to touch yourself, I know your body is open now, incase you get h—y. Watch me and do exactly what I do. We have to be fast before your uncle finish playing his game downstairs"
She undressed and I did same, she grabbed her left b—-t with both hands, and pulled it up to her mouth, licking and sucking her n—-e. Still mirroring her, I did the same with my right b—-t, using my teeth, lightly biting my n—-e. I felt my p—y lips tingle like they do when I get turned on and I could feel them swelling. Her hand slipped down lower, and so did mine. We spread our legs wider, reaching down, opening ourselves, staring into each other's p—y.
For the next several minutes and for the first time ever, I saw my Aunty's n@kedness. She had always been the one f—–g me but she never undressed nor made me touch her, I don't know for sure how long, I stared at her open p—y, I watched her f—–g herself, as my own hand flew in ever tighter circles over my own c——s.
My eyes covered her body, four fingers flat against her p—y, rubbing, pressing, like she was trying to mash it flat, watching her watch me, the look of ecstasy on her face, left hand leaping back and forth between her n—–s, squeezing them, tweaking her n—–s, leg muscles tensing, toes pointing. Then, I just stopped, lost in her rapture as her stomach muscles began spamming in uncontrollable orgasmic bliss. She slowed to a stop, catching her breath, then opened her eyes and stared into mine with a wry smile on her face. I was suddenly terribly self-conscious, with one hand squeezing my n—-e, the other with the middle two fingers buried inside my p—y, pressed hard against the tiny washboard of my G-spot.
She let out a low growl and sprang at me, startling me. Pulling my fingers out of my p—y, she replaced them with her own, then dove onto my c——s, sucking it deep into her mouth, slapping the tip of it with her tongue, back and forth so fast I thought that her tongue had batteries. To be honest, I was really enjoying it, she was like a whole new person. My right hand was now free, so there I was, a b00b in each hand, pinching my n—–s, my feet planted flat against the bed, my a-s raised up, mashing my pelvic bone against her nose. She grabbed my a-s with her free hand, to keep connected, to keep me from bucking her off. Then I came in waves. It was like having multiple orgasms, only one right on top of the other. I had never c-m that hard or for that long ever in my life, and she stayed on, sucking my c——s, letting me ride her face, staying with me through it all, till my own orgasmic muscle spasms subsided.
She slowed, and finally let me catch my breath. I became aware of an echo, and realized that it was my own whimpers and m0ans that had been going on for I don't know how long. She slid her fingers out and licked them, looking at me with a devilish grin. She took my hand and pulled me up, kissed me passionately, then put her right n—–s in my mouth and told me to suck her roughly, while she pinched the left one and f—-d herself with three of her fingers, she kept telling me to suck harder and harder, at some point, my jaw began to pain me but I continued sucking her so hard, until
To be continued…