The Rejected Demon. Chapter 37
11 min read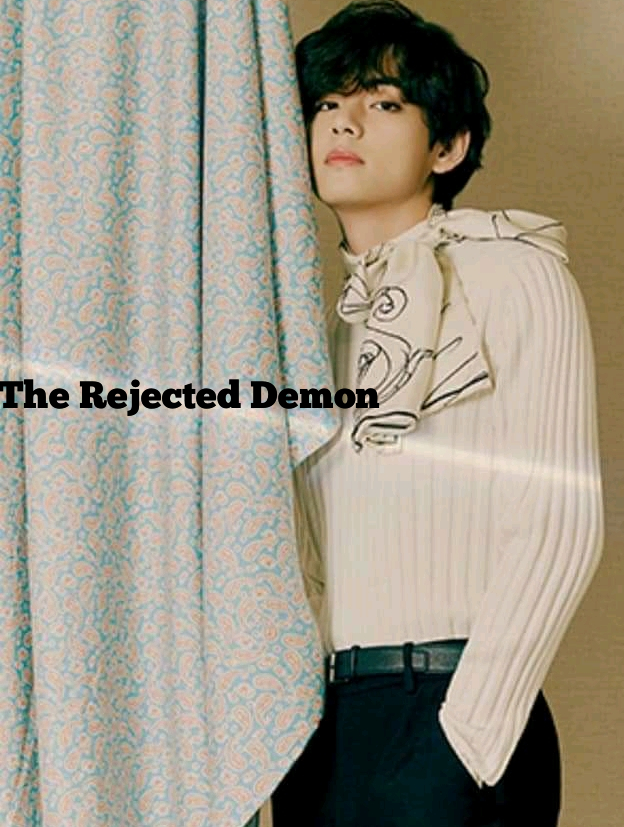 ⚔️????☠️The Rejected Demon ☠️????⚔️
……………❗????He's a Vampire ????❗
????????Chapter Thirty-Seven????????
Written By Chris Val ????
…. David POV ❣️
I got out from class after taking the leaf and rushed inside the school farm
I ran deeper as fast as my legs could carry me
I stopped at a spot when I saw Dorothy
Another ugly creature with one eye was standing before her
I wondered if I was beginning to see demons like Dorothy
The demon made an attack on Dorothy and slice her neck
Dorothy fell on the floor with bloods splashing out from her neck
The demon laughed and flew to the other edge of the area
It made another attack but I wouldn't let him or her complete it
So I brought out the leaf and threw it at her direction
I could see the power of the leaf pushing her backwards
She disappeared immediately
I looked around with fear before rushing to where Dorothy was lying and was struggling with her life
"Oh no, Dorothy" I cried trying to carry her up
"David" Dorothy said with bloods spitting out from her mouth
"Please don't say a word now" I said walking as fast as I could since I couldn't run
Due to the weight
"Please don't kill someone else" she said and tears were already flowing down from my eyes
"You are making it worst please" I said instead
"Tell my Uncle that I love him" Dorothy said
The last thing I would stand was to see Dorothy dies just right before me
Soon, we were out of the farm
Before us were Jason, Bonny, Andy and Sam
✓✓✓✓✓✓
…. Jason POV ❣️
We had to wait for David before the entrance of the school farm after when Bonny told us about him rushing in there
I remembered that it was the same place where him and Zita went before she died
There was only one way to find out the truth
Which was to wait for him to come out
But I first of all checked Jenny and she was in the class
We gently walked and stood before the entrance
Not too long, David walked out of the school farm with Dorothy's body
Bloods were all over her face
"Jesus!" Sam was the first to shout
"Dorothy!!!" Bonny shouted and rushed to where David and Dorothy's body were
Everyone went closer to him but I didn't make any move
"What did you do to her?" Bonny asked really crying
"This is not the right time for this!" David shouted
"Just get your car key because she is still alive" David added
Bonny scratched his head and turned to face me
I was the only one who does come with my car lately
I already knew that he was about to ask me to let my car out for him and the only way to be very sure that David was the killer was to rescue Dorothy
"A minute" I said as I rushed to the class where my car key was
I ran back after getting it by then, David was already beside my car with the body
I sighted that same leaf on his hand
I threw up the key to Bonny who caught it
"Thanks" Bonny said
He rushed to the car and opened it
David places Dorothy's body inside the car and entered
Since the parking spot wasn't that exposed to the school building apart from principal's own, it was difficult for students to see what was happening
Bonny got in and drove off but had to stop before the gate
The gateman wanted to delay them but on seeing that it was urgent, he opened the gate immediately
Andy and Sam in the other hand has left to where they know better
Just then, the principal rushed to where I was
"What's going on?" He asked
Although it was already late
If it was something else, it would have happened
"Dorothy" I replied
"What about her?" The principal asked
"She was attacked by the same beast" I replied
That was how they referred it to as
"What??"
"And you people want to take care of it by your own selves?" The principal asked
Worries was what I could see on his face
"We have to help out the way we could because she was still alive" I replied
"I hope so" the principal said looking at the direction they followed
"Why do you always be there when the attack do take place?" The principal asked
I understand what he was trying to say but I wouldn't push on that
"It wasn't me but David" I said
"David?" He asked
Guessed he was surprised
"Yes, he alerted us" I lied
"Strange, we need to close for today" the principal said and rushed back to his office
"Assuming you know that the killer is already out, you won't suggest about closing" I thought
So many thoughts began to run in my mind
If David was with the leaf, that means it doesn't affect him
But why is he always in the scene, whenever it was going on
I needed to confirm and clear my doubt
I brought out my phone and texted Bonny to send me the address of the hospital they went to
I knew that the principal would love to go with me after the dismissal
Although I thought of using the opportunity to work on kidnapping David but I waved it off
✓✓✓✓✓✓
….Mr Ken POV ❣️
I arrived at the airport in Switzerland
It wasn't a long journey tho
I needed to meet Mr Patrick
I took a cab that dropped me at the place where he lives, the last time I visited
When I arrived, the gate was very much locked
I began to think of the next thing to do
I went to a nearby house
There was a man sitting before the balcony, taking the fresh air
"Sorry for disturbing you" I said bowing a little
"Welcome" he said
"Thanks" I responded
"Please come and sit" he said showing me an empty seat beside him
"Am sorry but I will love to stand because it is urgent" I said bowing a little
He was indeed a calm being
"Okay then, So how may I help you?" He asked
"Am looking for my old time friend who lives at the next building" I replied
"You mean Mr Patrick?" He asked
"Exactly sir" I replied
"Oh Mr Patrick has relocated few months ago after getting a new job" he said
It would be very bad if my journey was in vain
"But please, do you know where exactly he is, now?" I asked because there was no time
"Fortunately, I only know where he is working but not his house" he replied
"That will be helpful" I said
"Okay then" he responded
He started explaining everything to me
How to get there without much stress
It was in one of the biggest company in Switzerland
I took a cab that dropped me before the gigantic gate
I was told that the gate was the back entrance
So I had to follow the front entrance which wasn't closed
I walked gently with my small bag that contains details about me
I don't normally take my clothes while coming, because it was sure that I would get something reasonable to wear throughout my stay, when I finds him
I met with a security guard and told him the reason why I was there
He asked me to wait while he contacted someone who asked him to send me inside
It was a lady
She took me on a walk to the main Management's office
"The manager's assistant asked us to direct anyone looking for Mr Patrick, to his office" the lady said to me
She pressed the bell of the office and we were ordered to come inside
The lady left after introducing me as someone who came to see Mr Patrick
The assistant manager was a young boy as the same age as Bonny
Dorothy's friend
"Please have a seat" the assistant manager said
I wondered how he made it to that seat at his age
"Thanks" I appreciated and sat
"Since you are here to see Mr Patrick, I will like to tell you why you can't meet him now or even today" the guy said
It was bad because I needed to meet him, just to be sure that Mr Patrick was working there
"Mr Patrick has a mission to deliver a girl from a demon" the assistant manager added
I was forced to smile when I heard that
I was sure that it was him
"That's good" I said
"He has been acting like a father to me and I have always respect him for that" the assistant manager said
"That's why I do give him off day anytime he has that" he added
"That's good of you" I appreciated
He was forced to smile
"Hope you can wait till tomorrow?" He asked
"I will love to but I have a problem here" I said
"Which problem?" He asked
"I don't have where to sleep for tonight" I replied
"That's not a problem then, I will accommodate you" he said
I was very happy since everyone has been nice to me, I hope that I achieved what I came for
✓✓✓✓✓✓
….. Jenny POV ❣️
We were dismissed on time that day but David was nowhere to be found
I was with him before I decided to use the toilet but when I came back, I couldn't see him
His bag was there except himself ????
I checked Dorothy and she wasn't in the class as well
Bonny was also absent
I was just confused about the whole thing
I took David and Dorothy's bag and went down
I called David and he picked up
I sounded as if I was angry but he apologized immediately
I requested to know where he was but he insisted that I shouldn't worry
"Remember that I have your bag" I said just to get a reason to meet him where ever he was
"You can take it home, maybe you can bring it tomorrow" he said
"Why should I? Am really worried" I complained
"Don't worry, I will tell you everything by tomorrow" he said
"Am waiting for you in the school" I said as my driver drove in because I called him immediately I heard about us leaving for the day
I had to wait for him inside the car
"I don't want to stress you" he said
"Then report to school" I responded and hung up
I knew he would surely come
I was still looking around when I saw Jason and the principal entering his car
For the first time he was going without his own car
I thought
I thought maybe everything wasn't alright
✓✓✓✓✓✓
…. David POV ❣️
We patiently waited outside as Dorothy was being operated
For over some minutes, no nurse has ever come out from there
From the way Bonny has been sounding, it was sure that he was suspecting me but I wouldn't want that to be a problem to me
I had called my driver and told him the address of the hospital where we were
After 30 minutes, a car drove in the hospital with a great speed
Before, I thought it was Dorothy's parents but I was wrong because it was the principal
Him and Jason rushed to where we were
Fear was all I could see
He was about to utter a word when the doctor interrupted us
"Please where are her parents?" The doctor asked
"They aren't aware yet" Bonny replied
"The incident happened in the school" I supported him
"Am the principal, just deliver the message to us, we can handle it" the principal said
"What am seeing isn't ordinary and I will love to see her parents later" the doctor said
"Thank you doctor" the principal said although I don't know what for
"Because of the way her skipped before she was attacked, the soul went far" the doctor explained
"Went far? Like how?" The principal asked
"It will take time to get back" the doc said instead
"Is she fine?" I asked
"It's hard to predict" the doctor said
"How" I asked
"She is actually on coma as am speaking with you" the doctor said
"That's as the results of the heart skipping far" the doctor added
"For how long would it be?" I asked
"Others do take a month, while others do take years but am afraid because I haven't seen this kind of situation before, I don't know how long it will be" the doctor replied
"But will she make it alive" I asked
"We pray so because I can't tell in this present condition, just tell her parents to meet me tomorrow" the doctor said and left
The most scaring part was that the possibility of her surviving was too low
"This is too bad" the principal said just as the doctor left
"Who knows her parents?" The principal asked
"I do" Bonny replied
I wouldn't be surprised because they had been getting along
"Okay then, do well to inform them about this" the principal said
"It's too bad that she doesn't come with her phone" the principal added
"Don't worry, I will inform them" Bonny responded
"David" the principal called while I looked at him properly
"I was told that you were the one who knows about Dorothy's accident" he said
"I just met her there" I replied
"What were you doing inside there?" The principal asked
I became dumbfounded immediately
"Meet you tomorrow at the school" the principal said and left
Just then, my driver drove in
"Perfect timing" I thought
I remembered that Jenny was waiting for me
I had to go after her
I wished she didn't get mad at me
✓✓✓✓✓✓
…. Jason POV ❣️
I walked to my car, Bonny followed me
I entered and he did the same
"I will drop at the first junction because my driver is already there" Bonny said looking at me as if I asked him
"I was planning on something" I said instead looking straight at the windscreen
"What could that be?" Bonny asked and was focusing on me
I ignited the engine and drove out of the hospital first
"I wanted us to use the opportunity to kidnap David but I waved it off when the principal said that he will see him tomorrow" I replied as we were hitting the road
"Don't you think that something is fishy?" I asked
"Something like what?" Bonny returned the question
"David was with Zita the day she was attacked, now Dorothy" I replied
"I am not sure anyway, because I only heard of Zita's own" Bonny said
It was even useless telling him