High School Crush. Episode 15
5 min read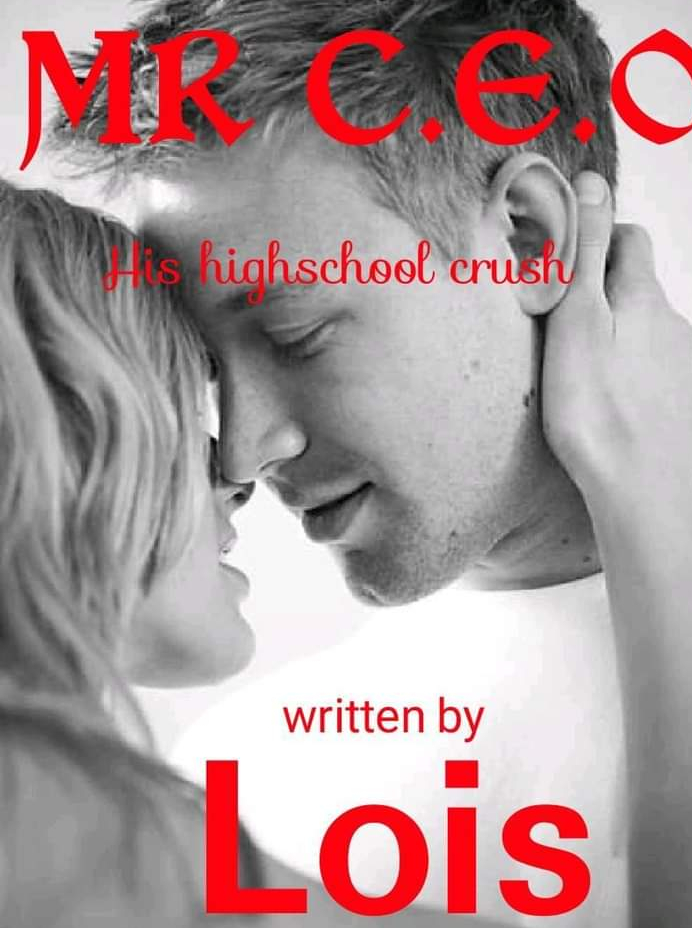 ???? MR C.E.O ????
????His highschool crush ????
✍️Writen by Lois ✍️
???? Episode 15 ????
???? Kimberly ????
Jayden? Really
Jayden was the male friend I made after highschool and when Damien left
Throughout college he more like the only friend I had aside Sandra
Those two are like cat and rat and at a point I thought they had a crush on each other until Sandra proved me wrong and got herself a hunk as a boyfriend
While Jayden was left to torment me and I had to bear it he's guy that is always cheerful though am a year older that he his
But you'd never know due to our closeness
The main reason am aghast by his sudden appearance was the deal we made at final year in college
I can't lose and sure he's going to make sure of it
Due to his playfulness and cheerfulness I always taunt him and disturb him
So one day after class he said he was gonna be disturbing and tormenting me untill I admit he his troublesome
It was just because I taunt him for laughing like a 2year old
It wasn't up to two weeks after that we graduated and I never got to see him since then now he's back
And for sure he's going to disturb the hell out of me
"Kim!!?" I heard him shout
"What?" I yelled back
"You look like you got lost in the west" he joked
"Huh? really" I rolled my eyes
"It's really nice to see you again and I hope you still owe me something" he grinned
"What could I possibly owe you"
"One a peek on the cheeks and you admit am as troublesome as you are simple" he said
"Oh wake up jay! I am never going to admit that cos you a nothing but a big o' baby" I pouted holding up his two cheeks
Suddenly Claire barge in meeting us in that awkward postion
"Oo ok I don't know what all this is but damien needs your attention right now" she said using her hands to demonstrate
"Okay" I said but not falling to see the time freeze between the two
Claire and Jayden was staring intensely at each other
"Ahemm" I cleared my throat to cut them off
"You can continue after I leave the office" I said awkwardly walk-in out and I could swear I saw Jayden blush
Something he's never done before
"I am here" I said entering Damien's office he had this stern expression like he was fighting or angry at me but I ignored
"Take that cash you'd have to go get that cartoon from laush industries the last batch has finished" he said coldly and I wondered if something was wrong
"Okay" I took it and went back to my office
I got in back to see Claire and Jayden in a heartily discussion with Claire laughing at intervals while I find what he's saying not funny
"This is good" I murmured beneath
"Oh you're back" Claire said with a slight blush
"Yeah you probably didn't notice when I left I'd be running an errand Right now so bye" I said wanting to go
"I am already going to my office" Claire said
"And I am coming with you"Jayden chirped in
"Oh no no no you are not coming with" I disagree
"Don't try arguing because it isn't changing anything" he said already packing his phone
"Now let's go" he did pointing at the door and I can only groan
???? Jayden ????
I felt happy to know I'd be working with Kim after not seeing her for close to two years
I just want to torment her and have a little fun
But seeing Claire she's beautiful and I'd be lying if I say I wasn't attracted
It what I call love at first sight
She's my type of a lady and I won't mind dating her
Though she's more of a babler mouth
She already told me of Kim's crush on Damien something I knew before
But at least am glad we are getting along
It seems this two doesn't want to get along and I don't mind playing some jealous cards on Damien
As we went out I crossed my arms on Kim's and that same time Damien was coming out of his office
He looked displeased and very angry which he covered with a cold glare
He obviously like Kim and I will draw them together by force
I have only two weeks here so I will make sure I achieve something
????Damien ????
I feel restless at first when I saw that guy hugging Kim on his arrival
He obviously know her and she does too
She didn't even pushed him away
I was coming out on my office when I first saw them
And now I sent her on an errand because I am mad at her this same guy is having his hands on my Kim
It seems I'd have to claim her because I can't bare seeing her with another guy
It just Soo "sir" I heard and I turned
it was pesky Jenny
"What" I grouse
"The plans we are supposed to submit" she said with her usual fake smile
"Oh right….erm pack them let's go deliver it" I said and I could see a spark of happiness in her eyes
She's just leaping on a dream that can never be possible cause I belong to Kim
She brought it right on time and I lead the way as we went out
As we got to the entrance of the company
I saw Kim was already coming that that same guy the new employee that was going to be working here for just two weeks
He was carrying the carton the one I sent Kim
He was acting like a possessive boyfriend and I don't like it one bit
I stopped when I see Kim glaring at Jenny
And I turned to look at her she had a smirk on
Pathetic!
"Kim meet me in my office when I come back" I said
"Okay" she replied and went on in
Throughout the drive to the Laush industries LTD I was lost in thoughts thinking about Kim
I was relaxed because I thought I had no competition but I think I do now and I can't lose guard
Finally we are back at the company and Kim came to my office as instructed
"Am here damien what did you want" she said boredly
I didn't let her finish talking I just took her lips in
Oh that's gracious lips that taste like vanilla