The Rejected Demon. Chapter 97
10 min read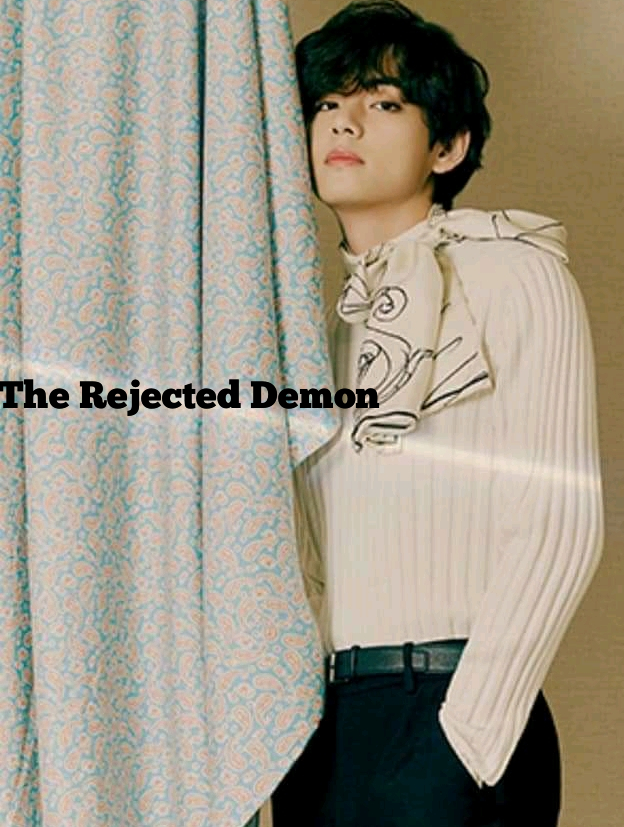 ⚔️????☠️The Rejected Demon ☠️????⚔️
……………❗????He's a Vampire ????❗
????????Chapter Ninety-Seven????????
Written By Chris Val ????
….. Jason POV ❣️
News about COP Kelly's company were all over the net
I couldn't believe it because the fire kept burning even till almost evening
When I met with David
After showing him what I was able to get from Mr Luke
We needed to make plans on that
"Guess you saw the news?" David indirectly asked
"Yes, it was too bad" I replied
"I felt for the injured ones" I added
"What will be COP Kelly's fate now?" David asked
"I guess he is only paying for what he did" I replied
"I only pitied Benita" I added
"Oh talking about her, don't you think that it will be wise if we visit her" David suggested
"Today?" I asked
"Yes, it is not late yet, Dorothy suggested that earlier" he replied
"But do you know her house?" He asked
"Yes, she is my cousin and we normally visit them when I was a kid" I replied
I even forgot that she was no longer my cousin
"Then let's go there" David suggested
"Without Dorothy?" I asked
"We will pick her up" he replied
✓✓✓✓✓✓
…… Officer Dan POV ❣️
I was in the hotel room where I lodged in as I listened to the news of what happened at the Yellow Star Aluminum company
I couldn't believe an ordinary policeman like me owned a company like that
If not for the incident, I wouldn't have known that
I only knew the company but not the owner
As I was watching it, I was also thinking
The fire was still burning even after the effort of the fire services
It was true that aluminum foil can burn really well but there could be something else attached to it
An idea came in
"If COP Kelly could be bad as his past, then he would be capable of doing things beyond that" I thought as I nodded
"If the fire could be that serious, then there
I stood up from the bed and rushed to the bathroom
I did a quick bathing and dressed up
I dressed in my police uniform
I dare not forget my ID card
I locked the door and went downstairs
Straight to the parking spot where I parked the car I hired for some weeks I would spend in that town
I drove straight to the location and parked
It was already getting dark and the fire has lessened but COP Kelly was still there
Some people also gathered there
I walked up to them
"Officer Dan from Louvre, the neighboring town" I said showing them my ID card
"Sorry COP Kelly for the unfortunate but I will surely look into this" I added putting back my ID
"Don't worry about it, I think I will work on it" he declined but I wouldn't try giving up
"Your spirit is already weak and I need to act fast before the culprit clears up his track" I insisted
He was dumbfounded
My words made sense
"If you say so" he agreed
"Okay, I will be back" I said as l turned to look at the building
The roof was already gone
Windows and doors were halfway gone
I walked to one of the fire service
"Officer Dan" I said showing him my ID card
"Is it safe to go in now?" I asked
"Yes but you need to be careful because the floor is still hot" he replied
"Sure" I responded and turned to walk
COP Kelly was already standing there with three other men
I had to smile and we walked in together
Everywhere were just too opened
My mind was just focused on how to get to the packing store
I knew that it was the only place where any hidden things could be
"Here look like a packing store" I said when we got to a larger room where different types of aluminum were half burnt
"Maybe" COP Kelly replied
As we were walking around, my leg stepped somewhere that looks like where foam mattress was
I stood at that spot and looked around
COP Kelly's eyes seems to be there
I turned and walked outside
"Please journalist" I said
One with camera rushed to me
"There is a room that I will go now, just follow me"
"And when we get there, just take a clear picture of the room, I mean everywhere, videoing" I added while he nodded
I brought out my card
"Here is my card, and my email is attached on it, just forward the video immediately" I said
I walked back to that room and it was only COP Kelly and one other person were still there
"Any problem?" COP Kelly asked
"Not at all, he just wants to take more pictures" I replied looking around
"I think we should check upstairs" I suggested
"Okay" COP Kelly responded and walked out first
I stylishly kicked that spot where I felt the softness
"No mistake" I said before walking out
We walked from different passage to the other
We got to a room that looks more like a kitchen
"Do they cook here?" I asked referring to COP Kelly
"I don't think so" he replied
I began to walk around
Gas cookers were there
"The fire must have become worst because of here" I said
"We need to see the manager" I added
"That will be tomorrow, it is already late" he replied
✓✓✓✓✓ ✓
….. Benita POV ❣️
I didn't know why I wasn't feeling bad, regarding to what happened to my father's company
I was only feeling bad for those injured
And those who lost their lives
I was in my room watching the live news when the gateman came to inform me about those that came to see me
I wasn't expecting anyone but I had to go and check out
I went out to meet Dorothy, David and Jason sitting on the couch in the living room
I was just surprised seeing them
Their faces looks dull
But I had to cheer them up with smile
"Hey guys" I said smiling
"What are you doing here Jason?" I asked as if I was angry with him
"Don't just start, we came to see you" Jason replied
"Sorry for what happened" David supported
"Seriously, Jason" I said with doubt
"We are still cousins remember" Jason said
"But you never regards me as that" I responded
"You are getting it wrong, we too love ourselves that's what I thought" he said while I laughed
"Unbelievable" I responded
"You seems not touched?" Dorothy indirectly asked
I knew her as someone who cares a lot
"Not really but I don't have to kill myself" I replied
"It has happened" I added
"Sorry I haven't been able to see you, at least to thank you more about your help" she said
I felt special
I really had friends but I didn't know
"You don't have to be sorry, at least you thanked me that very day"
✓✓✓✓✓✓
….. COP Kelly POV ❣️
The following day, I was in my house
Too lazy to go to work
Benita didn't say anything about what happened
She only prepared my foods
That night and the following morning
I was just sitting in my room thinking of so many things when a knock on the door brought me back
I went to check it
It was Benita
"A police officer is looking for you" she said
"Which police officer?" I asked
"Officer Dan, by name" she replied
I was shocked to hear that
"Okay, am coming" I managed to say
How did he get to know where I live? I asked myself
✓
In less than one hour later, we were in the hospital where those victims were admitted
We went to the nurses at the reception
"Mr Sam ward please" Officer Dan said
They directed us to where his ward was
We got in there
He was kept in a different room
Because were three in one room
His injury wasn't that much
Only his right hand and leg
"How are you feeling Mr Sam?" Officer Dan asked
"Better, the pain has lessen" he replied
"Hope you won't be in danger to have a long talk?" Officer Dan asked
I didn't know what his question really was but he said that he just wanted to ask how the incident started
"Doctor didn't say anything related to that" Mr Sam replied
"Okay, please do you have any idea about what really happened, any clue?" Officer Dan asked
"I am still confused" Mr Sam replied
"Do you guys do cook in that company?" Officer Dan asked
I could see that Mr Sam's eyes widened
"Yes, that kitchen is meant for our securities" he replied
"Who is in charge of cooking and taking care of that place?" He asked
"He wasn't in the company when it happened"
"Where is he?"
"I can't tell, but I saw him going out with a gas cylinder" Mr Sam replied
"So, who is announced missing after the incident, as in he wasn't found, either dead or alive?" Officer Dan asked
"There is no result about the gateman, we call him hungry gateman" Mr Sam replied
"That's it"
"He must have gone to the kitchen and maybe the one in charge of the kitchen left the gas on" Officer Dan said
He was really smart
That could be possible
✓✓✓✓✓✓
….. David POV ❣️
That day, Doc Henry called me because he collected my number the previous day because he needed to be checking out on me
When he called that morning, he asked me to see him in his office
I informed my mother before going
When I got there, I was asked to go inside without waiting as usual
I greeted him and he gestured me to sit down
"Am sure that you have known everything about Mr Luke?" He indirectly asked
I wondered if he was aware of it
"Is there anything else I need to know?" I asked
He had to say what he has in mind
"Am sure that you must have known about his position"
"So when are you planning to take it back?" He asked
"You must have known a lot" I said
"Am actually planning to sue him to court but I don't have any evidence to hold him down"; I added
"Okay then, I just want to know which level you are" he said
"What do you mean?" I asked because I was confused
"Just do one thing for me this afternoon" he said
I was still confused
"Just call Jason to your house today, exactly as 1pm, I have a support to what you guys are planning to do" he added
Mr Ken has already said that he would help us
So who could he be having?
"Why don't you give me a clue?" I asked
"It is a surprise, but believe me, you will like it" he replied
✓✓✓✓✓✓
……. Doc Henry POV ❣️
11am, I was already on my way to the hospital where my special patient was
I told doc Sammy about my arrangement on taking him
He just advised us to be careful
I knew that already
I went to the underground where he was
"It is time" he said while he nodded with a smile
✓✓✓✓✓✓
….. Jason POV ❣️
David called me around 12pm and told me about his meeting with doc Henry
He said that he couldn't understand what he was planning but I knew doc Henry as a good man
If he was able to save us and our mother, he would surely be having something that would be of our own good
Around 12:50pm, I was already in their house
My Mom has prepared my favorite food
I didn't know how she found out that
Just that minute, a car drove inside
It was sienna latest model
It has tinted windows
Unable one to see who was inside it
The driver opened the door and came down
It was doc Henry
"I think I arrived at the right time" he said walking over to the other side which was where we were
He was smiling seriously
We offered him a seat but I was busy looking for who he said that he would be coming with
"I heard that you have something for us?" I indirectly asked as I turned to face him
"Let's eat first" he said while I smiled
Mrs Paul served him as well
"This is my favorite food" I said because I had to
I needed to start up a conversation
"That was your father's favorite food" Mrs Paul responded with a smile
"I wished I had met him" I said with sad voice
"Sure, you will" doc Henry said smiling
"I heard that he is dead" I said
Maybe he wasn't aware of it
"To them but" he said and stretched out his hand with a remote control on it
He pressed one button and the back door of the sienna opened
A man with a smile was just sitting close to the door
I remembered checking out Paul's pictures
The man was there
"Oh my God! That's a ghost" Mrs Paul said with a surprise
"Dad" David called
"He is not a ghost" but the real Mr Paul" doc Henry replied
"What do you mean, he had a face surgery and I was there when he was buried, so how come he is back with his original face?" Mrs Paul said or rather asked
"When I said that you don't really know much about Mr Paul, what were you thinking?" Doc Henry asked
I was just confused
That means the man was Mr Paul
But how come?
I couldn't stop thinking