Haunted. Episode 16
3 min read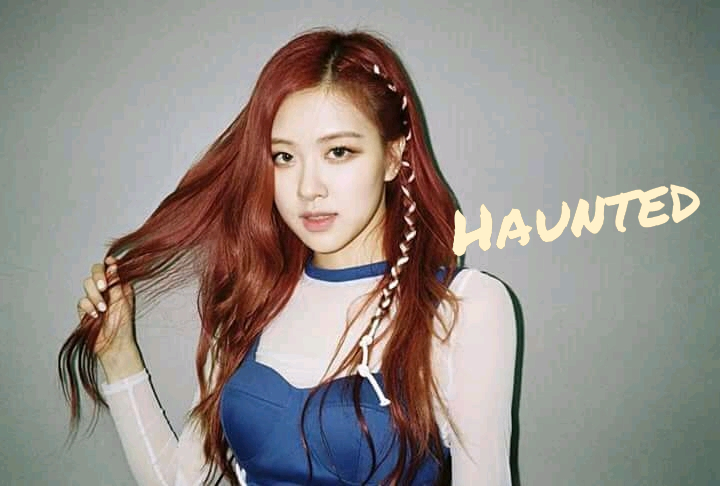 Haunted.
Episode 16
Nessa Myers POV
I was so glad to see my dad. I'm beginning to recover from my past. I had been staying in Nathan's place.
Now I know him to be the one that always disturb me anytime I want to fulfil the mission of that evil master.
I'm really grateful that Nathan helped. His persistency and curiosity led him to helping me become a free person.
The door opened and Nathan entered, he was dressed in his uniform, he had returned from school.
I stood to hug him.
"How are you doing?" He asked.
"Bored!" I said and sunk to the chair.
He chuckled and played with my cheek. He walked away.
I turned and saw him at the dinning eating already.
"You couldn't even call me before you eat?"
"I was thinking of calling you…in my dream." He said and giggled.
I walked swiftly to him and spank his shoulder.
I sat before him and dragged his food to mine, he snatched the food from me and ran with it to the sitting room even as he ate.
I went to the kitchen and got mine too.
"I have mine now." I said. He finally came to sit before me.
"I'm glad you are fine now." He said as he chewed.
"All thanks to you."
"Hum! Has anyone ever told you , that you are pretty? "
"No…you know how dark my life has been."
"Well…you are pretty." He said and I blushed.
"Have you ever been in love?"
"No….what of you?"
"Once but my ex and I broke up. But I'm in love with someone else now though."
"Oh! You are in love with someone else already?"
"Sure." He replied as he ate.
I looked at his face as he ate and he looked more handsome.
His lips looked alluring, the way he eats is so sweet.
I sighed and looked away.
"I knew you are staring at me, is there something crawling on my face?" He asked
I shook my head in response and kept silent.
I don't know why I started to feel jealous after hearing that he is in love with someone else.
Well, who would fall in love with someone like me , though?
"Why are you sad?" He asked as he paused the food he was eating.
"Look at me,Myers." He ordered as he dropped his spoon.
I turned my childish face to him.
"What's the matter?" He asked but I shook my head.
"Who's she?" I suddenly asked the question I had been willing to ask.
"She! Who are you referring to?"
"The lady of course, the girl you are in love with?"
"Oh! I'm planning on introducing her to you when you resume school." He said.
Ouch! That hurts. The lady is even attending the same school with me.
I don't want to believe I'm having feelings for Nathan already.
I will try to get over it, but will that be possible? Seeing that I'm living in his place.
"Sorry! She actually followed me home." Anthony said and stood.
"Really? And where is she?" I asked looking around.
"I told her to wait outside for me till I'm done eating."
"Oh!" I said, stood and walked outside.
I searched around but couldn't find any lady.
I turned back and I already saw Nathan standing behind me.
"I can't find anyone." I complained.
"You really want to meet her?" He asked.
"Maybe!" I said and tried to walk pass him.
He obstructed me and held my hands.
"Look at my eyes." He ordered and I obliged.
His blue eyes are so glamorous.
"It's you. You are the lady I love." He confessed and I melted. I blushed and find myself hugging him
….????????????…