Single Dad. Prologue
2 min read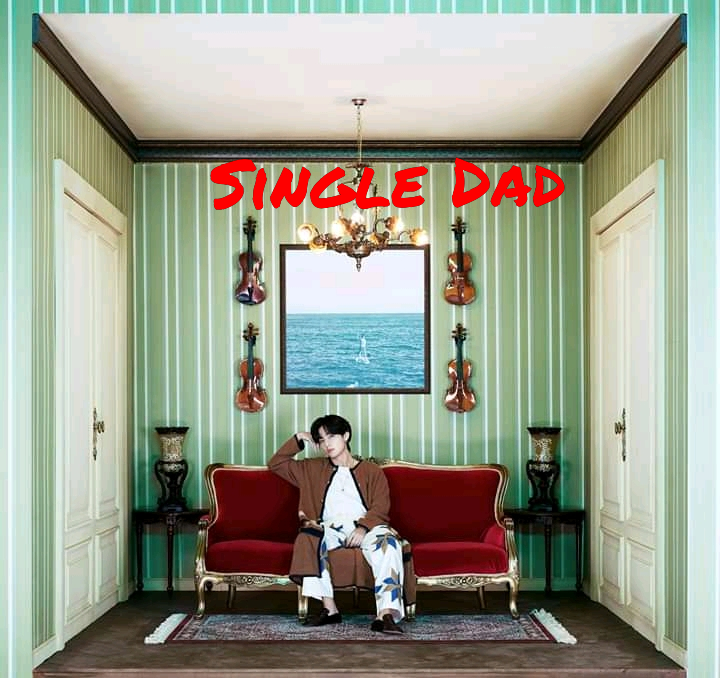 ???? SINGLE
DAD????
???? Babysitting His Crazy Kids ????
Genre: Romance, Comedy, suspense.
Written by ???? Angel Louis ????
"C'mon dad we gonna be late for school!" Noel shouted at his dad who laid numb on his bed.
"Daddy! Daddy! I can't find my Toothbrush" Kayla screeched in excitement.
No one knows what's so exciting about that.
"Dad! Junior just peed on his bed… And he's crying so hard."
Janietta screamed out from the baby's room.
Mr Romeo looked so frustrated as he head their complaints.
"What!" He weakly shouted, almost in tears.
Gosh! These children are a handful.
He pried his eyes a little open gazing at the wall clock..
"Fuc…"
He cut off his words whe itn he noticed the presence of his kids in the room.
It's almost 7:00
And he's got to ready them before eight for school, dress' them up , prepare breakfast and lunch for them and also be at work.. all this before 8:00@m.
He quickly jumped off his bed and tied his robe.
"The three of you. Off your clothes and line up in the bathroom. I'm bathing you guys all at a time"
He instructed before dashing off to attend to his wailing nine months old baby.
????????????????????????
Meet 30yrs old David Romero. Father of four beautiful kids. And yes, a single Dad.
His children, Noel…8, Kayla…5, Janietta…10 and Junior a nine months old baby.
They are a handful.
He lost his precious wife during the delivery of his last baby precisely nice months ago.
He has been the one taking care of his kids ever since and trust me when I say it has been Hell.
His kids has virtually a mind of their own.
It's very hard for David to cope with all this and his new job as the supervisor of a 'Duvel Company'.
The responsibilities are just more than he can handle..
Getting a new wife is gonna be hell cause his kids.. doesn't what a new mommy!.
What about a Nanny?? Duh!
They definitely don't want one either…
It's supposed to be just 'Them' and their 'Daddy'
But David is not ready to do this alone…!
He definitely needs an assistance..
Read on from this story….
The kids Reaction to his father's numb idea????.
And what they plan to do to ruin it!!
.
..
.