Arrogant Maid. Chapter 30
2 min read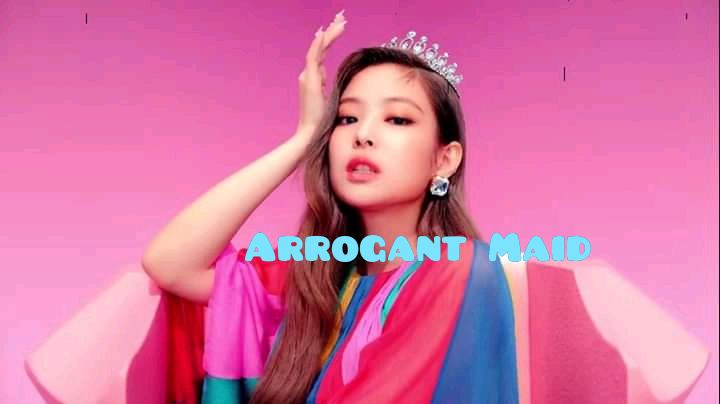 Arrogant Maid.
Chapter 30
Scott's POV
Bella had being trying to play with me since I woke up today but I was sad.
I wasn't responding to her as I was suppose to. I miss Brenda. I couldn't believe I can ever miss her.
I like the way she disturbs me, she can be annoying atimes but I sincerely like her.
I didn't even know her house, I would have gone there to ask why she left abruptly. Even if she had get a new job, she should at least inform me.
After being down for many hours that I couldn't take breakfast, I decided to phone my mom.
"Hello mom!" My sad lowly voice potrude.
"Scott! I'm sure you are not fine, I can feel it in your voice. Don't worry, I will be bringing Helen with me soon." She promised.
"Thank you mom. How is Helen?"
"She's fine. She has gone to school now, I would have told her to speak with you."
"Alright mom. Do you know that Brenda has left?"
"Really? I never fired her, might be that she got a better job somewhere else, she could have told me." My mom said.
"I thought as much, did she feel any form with you when you wanted to employ her?"
"Erm…No! We just had an agreement. If she had left, let her be."
"Yeah, but…did she fill in her house address when she was applying?"
"Sure, what do you need it for?"
"Please send it to me mom."
"Fine, take a good care of yourself. "
"Thanks mom." I hung up.
Few minutes later, a message popped up on my phone and just like I had expected, it was Brenda's house address.
Brenda's POV
I was at my single room, eating, I missed the delicious food I use to cook when I was in Scott's home.
I continued eating and thinking at the same time.
I need to get a job as soon as possible, Scott has done his worst, reason why I so much dislike rich people.
I read yesterday of a company employing people with the kind of certificate I have, I have decided to check it out today and try my luck.
After I was done eating, I got dressed and walked out of the house.
Scott's POV
I arrived at Brenda's address and the houses there were not as beautiful as ours, it's obviously a place built by a rich man for poor people to rent.
I confirmed the address of Brenda's specific house and walked there.
On getting there, I noticed the door had been locked.
Where in the world could she have gone to this morning?
Or could it be that she didn't even come to her house at all.