The Boss And the Maid. Chapter 10
4 min read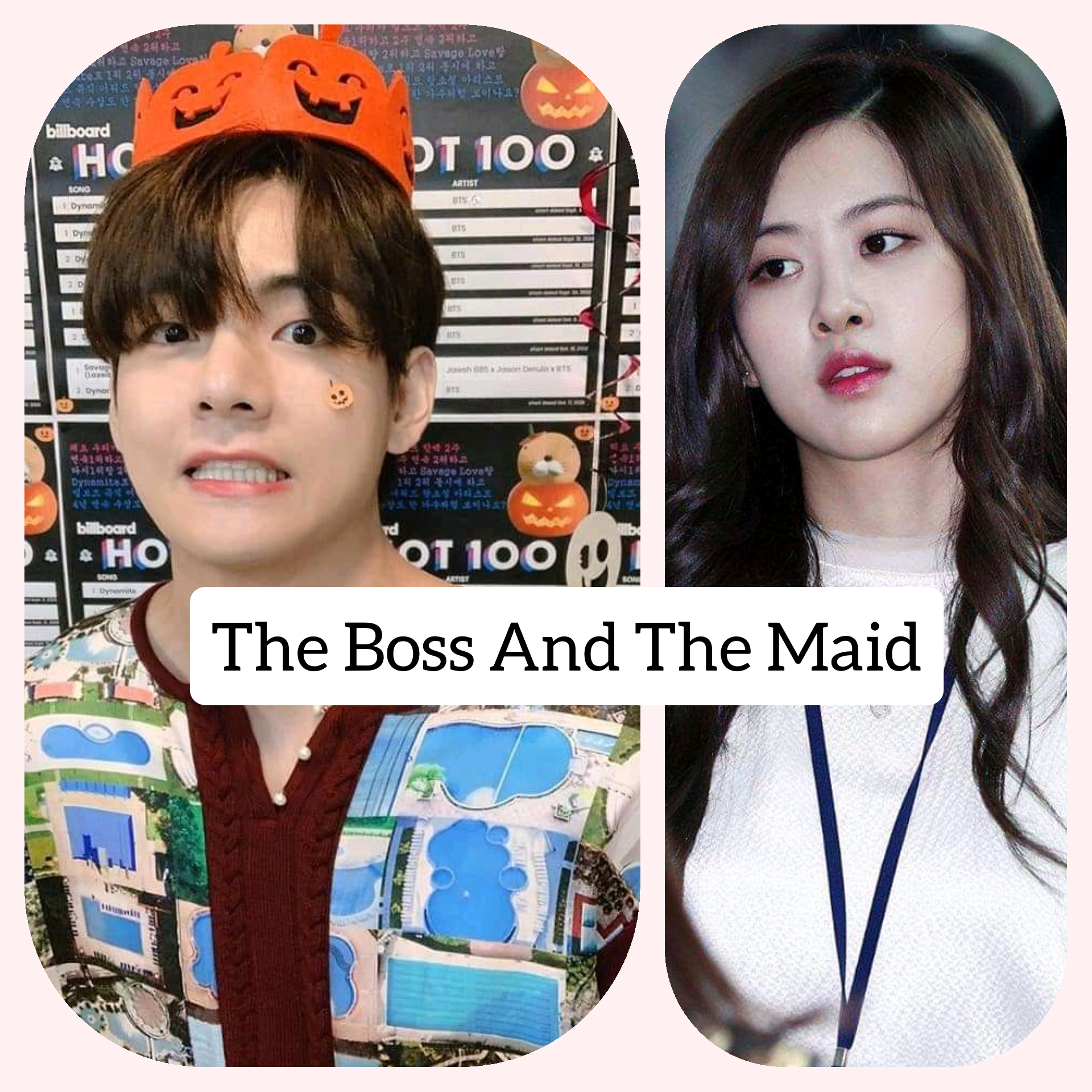 ❣️❣️❣️THE BOSS❣️❣️❣️
&
❣️❣️❣️THE MAID❣️❣️❣️
By: Author Donna
❣️❣️❣️ Chapter 10❣️❣️❣️
..
..
〰️ Morena's POV 〰️
..
..
My lips were still quivering from the kiss I just had with Mr Miguel. But why did he kiss me?
What's his plan? Does he think he can get into my pants? He left immediately Brenda walked out telling me to hurry up so I won't be late for school.
..
..
I walked down the stairs with scattered thoughts and met Mrs Mona and Brenda in the kitchen.
"Oh my goodness what happened to you child?" She asked, placing her hands on my neck.
I couldn't speak for some time cause I was thinking on what to tell her. Just then,Mr Miguel's voice came from the stairs.
"Nanny she's not well,I want the driver to pick her early" he said and walked away as my heart sank.
Who kisses a girl without a reason?? Or who kisses a girl and behaves as if nothing happened??
"Oops, don't tell me you're thinking that he'll continue what you were doing in there?" Brenda's voice sliced through my thoughts as I scoffed.
The fact she doesn't know about me is that am not a weakling,if she's smart then am smarter.
..
..
"Good morning Jerry" I greeted and got into the car as he smiled. It doesn't even seem as if am a maid.
They're all treating me like the boss which is weird.
"Hmm…. Jerry how long have you been working here?" I asked as a text popped into my phone.
It read"hey it's Violet, we'll be going for shopping today, don't ask me why" I chuckled as Jerry smiled.
"I've been working with them for eight years,ever since Mr Miguel was a teenager" he replied as I awed in surprise.
"Oh really,I thought….oh my you look so young" I said as he chuckled. "Yeah ……"
..
..
Finally the car stopped and I came out before waving him bye. I walked slowly to the class as everyone became silent.
Someone was already on my seat so I searched around and noticed a vacant seat.
"Hey, good morning" A blonde girl greeted as I waved "morning" I replied.
"Did you hear? Hayden Rutherford will be attending our school" she said as I furrowed my brows.
"But who's he? I don't know him" I replied honestly as the four vipers walked in.
"Gosh I so much hate them" the blonde girl groaned as I chuckled. "Am Morena and you're?" I asked as she smiled. "Am Tiana, just call me Tia" she replied as I nodded.
..
..
"Everyone guess what?" Blair asked as Jessica's blush rose to her cheeks. "Hayden Rutherford has decided to study in Milton high school because of our beautiful Jessica,the last shoot they had together was awesome so, he'll be joining us very soon" she said as cheers went on.
..
..
〰️ Miguel's POV 〰️
..
..
"Tell him I won't be available" I spoke into the phone and disconnected the call. Gosh am so so distracted.
I don't think I'll be able to keep my hands off her now that I've kissed her. And I also know that I might have frightened her.
"Sir you have a meeting with…" I cut her short with the wave of my hand. "Connect us through Skype" I replied, almost furiously.
"Sir the launching of the farm in……La Francisco is coming up this month, will you be there?" She asked as I nodded.
"Yeah….. make sure the private jet is ready and…..my requirements, including my clothes, and I mean ranch clothes" I ordered as she scribbled it down on her notepad.
..
..
????Lunch????
..
..
〰️ Morena's POV 〰️
..
..
Tia and I sat close to the exit of the cafeteria, listening to music when the announcement went on.
????The school annual election is coming up,if you're interested see Mr Blake and Mrs Paul for more information ????
..
..
I noticed Tia's face,it dropped the minute the announcement was made. But why??
"What's wrong?" I asked as she sighed. "Every year since I became a senior I usually compete for the presidency but Blair always wins" she said as I turned to see penny throwing daggers at me with her eyes.
"Why don't we compete for it….. don't worry we'll win" I said as she scoffed. "You can't beat Blair,she has got the cash….. and Fame" she said as I nodded.
Nothing is gonna stop me from…… winning.
..
..
〰️ Violet's POV 〰️
..
..
"Hasn't he arrived,gosh why's he so late" I complained bitterly to Lora as she shrugged.
We've been waiting for…….Max for over two hours and he isn't picking his calls.
"Hi sweetie,am sorry am late" he said with a smirk on his face. Does he really think this is funny?
"Lora please excuse us" I said as she walked out.
"Max what's wrong with you? You know I don't joke with my work, besides why did…." He placed his hands on my lips
"Shh…..shhhh……..I just want to be close to you….. nothing more" he said, pulling me close as he burried his face in the crook of my neck.
..
..