The Boss And The Maid. Chapter 15
3 min read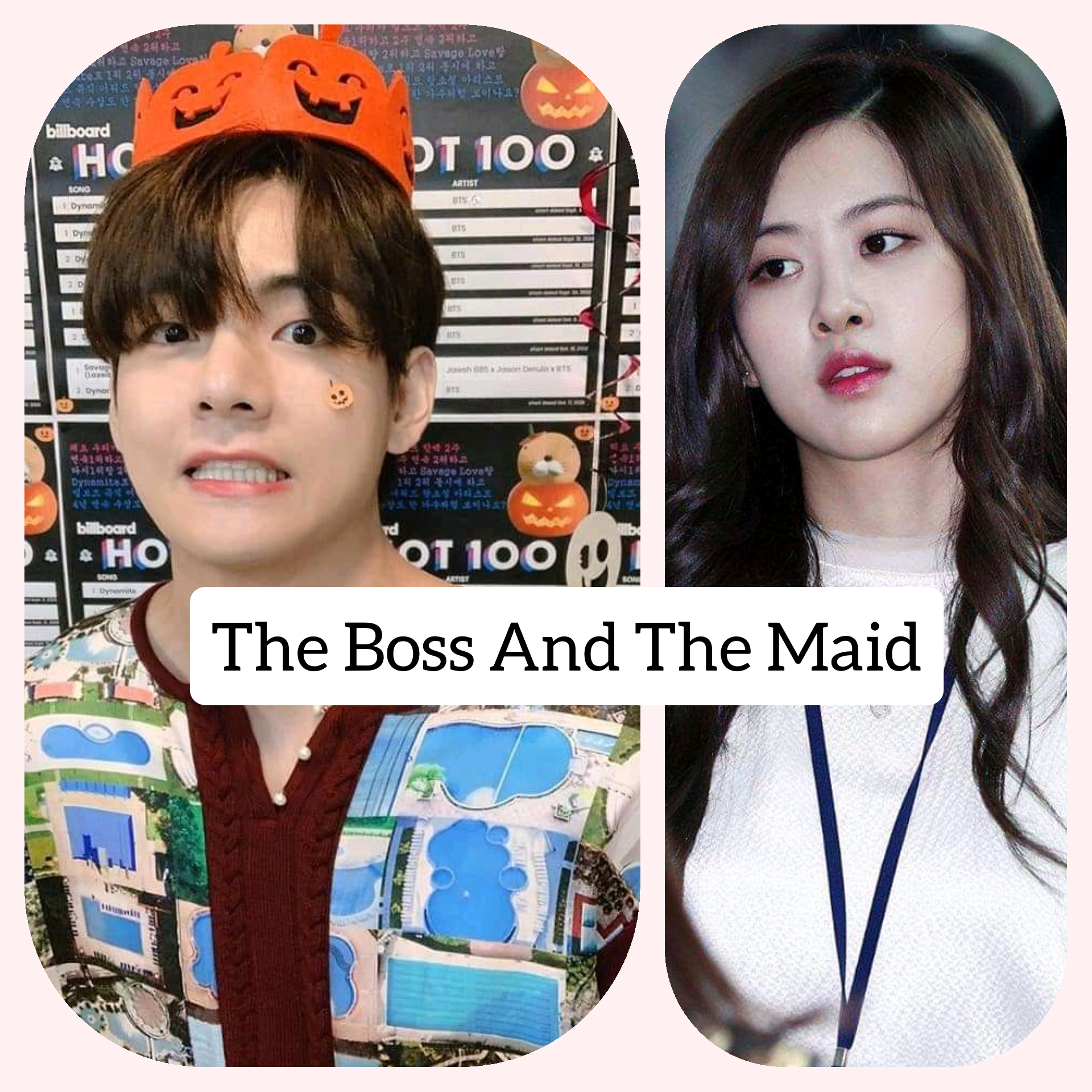 ❣️❣️❣️THE BOSS❣️❣️❣️
&
❣️❣️❣️THE MAID❣️❣️❣️
By: Author Donna
❣️❣️❣️ Chapter 15❣️❣️❣️
..
..
〰️ Morena's POV 〰️
..
..
We all sat round the burning fire as max sang his latest album for us. Violet and Max also broke the news of their relationship.
But the tension was still there,I knew Alex doesn't like me one bit but am curious to know his reasons.
..
..
Finally,we all retired to our bedroom and Miguel didn't miss the chance of spending the night with me.
He kissed me till I dozed off and by the time I woke up,he wasn't on the bed and the room was already well illuminated with sunlight.
I yawned lightly before padding barefoot to the bathroom to take my bath. Am pretty sure everyone's gonna stare at me differently.
Well who won't? An highschool student dating a billionaire? Gosh it doesn't feel as if it's real.
After dressing up,I walked out of my bedroom and down to the kitchen where Brenda was preparing breakfast.
"Oh you decided to wake up" she said as I scoffed. "And you forgot your place in this house, recall I no longer work here,am your mistress now so keep shut" I replied as she chuckled.
"Mistress,but not for long cause you'll be out of this house before you know it" she said as I sighed.
"I'll love to see what you can do" I said and walked out.
..
..
???? School ????
..
..
????Oh my goodness,she's here???? a girl shouted as some students ran to see.
????Gosh,he brought her to school and he's kissing her,how sweet ????
Another said as my face heated up.
Am pretty sure Tia will tease the hell out of me.
????She doesn't deserve him, Blair suits him more ???? another person said bit I don't give a damn.
????Yeah you're right,she's just a pauper ????
The comments kept going on and on until I got to class.
..
..
Surprisingly,I found Tia with Hayden they were engrossed in the discussion that they didn't notice when I came in.
"Hey there,so can I join in the fun?" I asked, pushing Tia a little to have my seat.
"Oops,it's a no,but guess what we've been nominated for the election although am running for vice President while you'll be running for president" she replied happily as I smiled.
"That's good, but don't be shocked when you lose woefully, it'll hurt so much, Hayden our manager needs us now we'll be leaving shortly" Jessica said as Hayden kissed Tia's lips and walked away with Jessica.
"Don't tell me…" She covered my mouth with her Palm. "No, we're just friends but I confessed to having a crush on him" she replied as I gasped.
"Why will you do that? Huh, that's not normal he's supposed to confess first" I said as she pouted.
"But he's famous,rich and handsome" she replied as I shook my head.
"Is that your reason for liking him?" I asked as she face palmed herself. "Not really" she replied in a small voice.
"Then partly?" I asked as she nodded.
..
..
〰️ Yola's POV 〰️
..
..
"You mean he still didn't listen to you?" I asked, lying on Alex exposed chest.
"Yeah,he's really into that girl,we just have to find a way to get her out of the house" Alex replied as an idea came to mind.
"What if he takes her for the party and set her up with any guy I think it'll be a great Idea" I said as he nodded negatively.
"There is a new agricultural project,all we have to do is tip the maid in the house to dip the documents in grease and keep it in Morena's bedroom Miguel will be really furious even Violet then,I can start poisoning his heart against her" he replied as I smirked.
It's good I chose him to be my lover, together we'll chase that fool out of the house.
..
..