The Boss And The Maid. Chapter 18
6 min read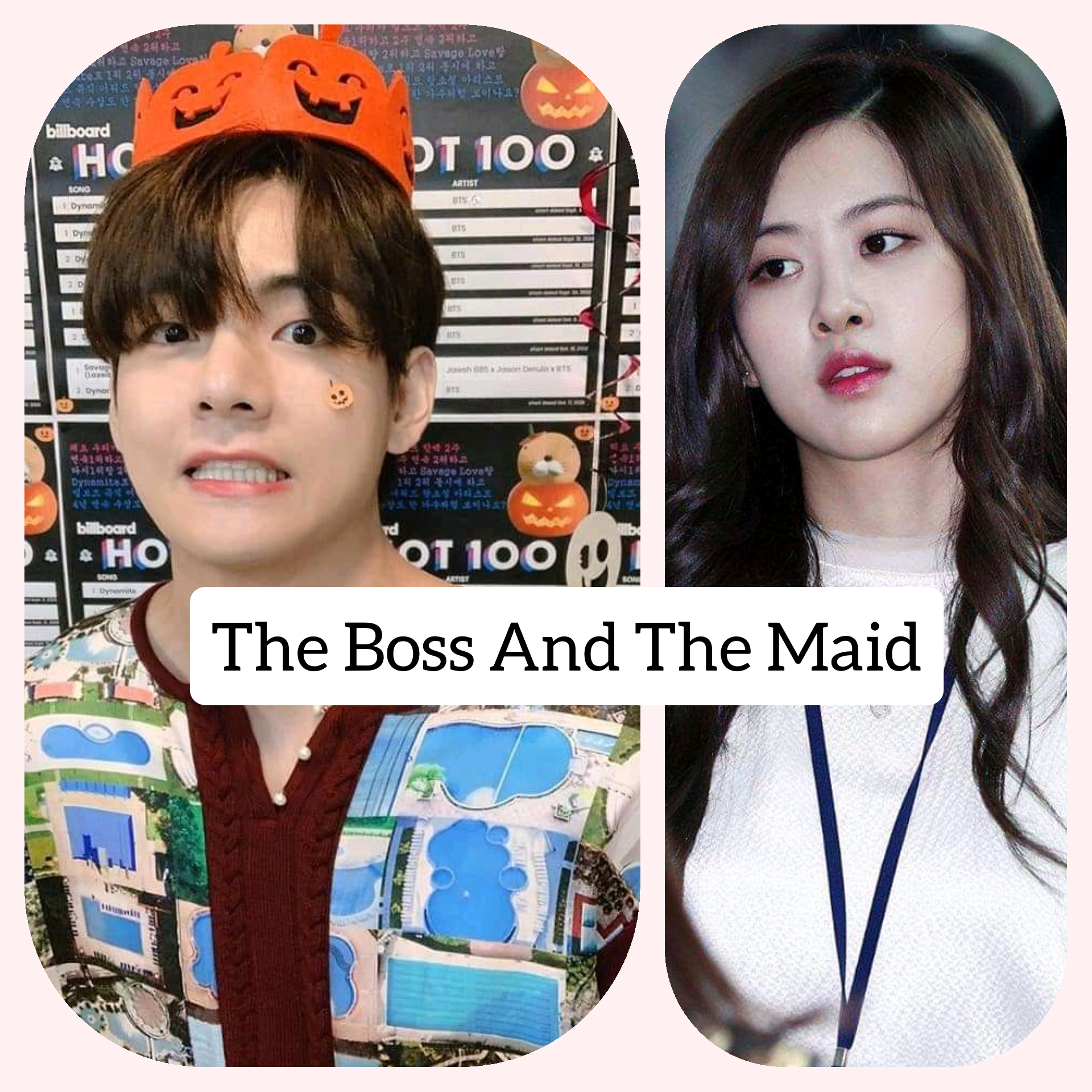 ❣️❣️❣️THE BOSS❣️❣️❣️
&
❣️❣️❣️THE MAID❣️❣️❣️
By: Author Donna
❣️❣️❣️ Chapter 18❣️❣️❣️
..
..
〰️ Morena's POV 〰️
..
..
Hot tears rolled out of my eyes as Miguel walked out of the room, banging the door. Why's my life like this?
What did I do to deserve such cruelty? Besides Jerry,I can't believe he did something terrible like this.
I checked myself and noticed that nothing happened between us but,how am I sure he didn't do anything?
Am really confused,I quickly wore my clothes and walked back to the mansion to prepare for school.
I wonder how miss Violet will react to this, she'll be disappointed. I sighted Brenda, wiping her hands in the kitchen and smiling wickedly.
But I've got no time for……her right now. I walked into my bedroom and took my bath.
..
..
Another driver drove me to school and it was really quiet. I've not gotten over what happened and I don't think I ever will.
How did I even end up on his bed? I remembered him telling me to place the food inside then he offered me a drink, and since I was pissed at Miguel,we began to chat non-stop until I began to feel uneasy.
Oh my gosh,he spiked my drink,but why? The car pulled into the parking lot as I alighted it.
I just need to make Miguel believe me,if he doesn't,then there's nothing I can do than to cry myself to sleep every night.
..
..
I walked into the class and found Tia and Hayden talking and laughing and I felt a little bit of envy.
If not for Jerry, I'll be sharing my blissful evening's details with her but I can't, not now.
"Hey Morena,did you hear? The elections will be coming up tomorrow" she said as I nodded.
"Yeah I know, besides our banners and fliers are already all over the school" I replied, taking my seat behind them.
..
..
〰️ Miguel's POV 〰️
..
..
I sat in my office, staring at her picture as the door opened revealing Mrs Fortress and Paisley.
"Sir am sorry,I tried to….." I waved her off and she scurried away. "Mr Sanchez,why did you cancel the deal?" Mrs Fortress asked as I scoffed.
"Do you need to ask? You and your conniving daughter set out to do somethings which where wrong and you know it" I fired back as her expression softened.
"What if she becomes pregnant?" She asked as my heart began to pound fast. "Then, I'll suggest she gets an abortion" I replied as she gasped and slapped me.
"How dare you? Abort your child?" She asked as I scoffed again.
"Recall,a child she played smart to have, besides why are we discussing this issue,I know she's not pregnant and don't even dream of………. forging a pregnancy" I threatened as she sighed.
"I didn't back out of the trip,so expect me" with that,she walked out of the office.
..
..
But what if Blair becomes pregnant? It'll be a disaster. Violet's gonna be disappointed.
Well all these happened because of Morena,she's to blame for all this.
I don't wanna see her right now,I think the best thing is to send her to my only solace and hideout.
..
..
〰️ Morena's POV 〰️
..
..
"Bye Tia" I said as she kissed my cheeks before running away. I noticed that the four witches were absent today and Hayden left the school earlier than usual.
I got into the waiting car and the driver sped off. Am really down,I just hope I'll be able to talk to him……I hope he forgives me.
Tears rolled down my cheeks and I didn't bother to wipe it away,I needed to let it out,I don't wanna hold back anymore.
..
..
It's already twelve at night and Miguel isn't back from work. I noticed the look Brenda has been giving me since I got back, it's like she wanted me dead.
Just then,a car rode in and I smiled lightly but it vanished when he walked in with a whore,yeah I know she's a whore because of her clothes.
He pretended not to have seen me as he walked up the stairs with her as their laughter filled my ears.
I sank to the floor in tears as……I cried uncontrollably, thank goodness Brenda and Mrs Mona were asleep.
After sometime,I finally pulled myself from the floor and walked up to my bedroom to rest but the screams and moans of the Lady was so loud that I had a hard time falling asleep.
..
..
〰️ Miguel's POV 〰️
..
..
It was time for me to leave and all the workers said their byes but Morena was nowhere to be found.
I was tempted to ask her whereabouts but I quickly discarded the thought as I got into my car.
Through out the ride,she clouded my thoughts and the look of hurt on her face last night when I walked in with my whore was really heartbreaking but I needed it.
I needed a good fuck to replace the bad memory she placed in my head.
The car pulled into the airport and I sighted Violet in Max's arms while Alex stood next to…..Yola??
But what's she doing here? How's that possible? She smiled and waved to me as I scoffed and looked away.
I don't know why she's here but am not gonna sit back and wait for her tantrums I'll have to act fast.
..
..
〰️ Blair's POV 〰️
..
..
I went through my phone, looking at the pictures mom took Miguel and I. A smile crept to my face as I looked around.
It'll be so much fun posting this in the school website. She thinks her boyfriend loves her? But he's a cheating freak.
I walked back to class and noticed that the electoral candidates were not in class so I walked out.
..
..
"Mr Blake" I called sexily as he smiled and smacked my ass. Yeah am a slut,but a good and refined one.
"You know how it runs, make me win and you'll be granted any position" I said with a smirk as he licked his lips.
Yeah, I've been having sex with me Blake from age fourteen and he's really fascinated about my young snatch.
I walked away from him and got into the huge hall where students were voting.
"It's time to call the winner" the host said as we all cheered.
"Tiana got 560 votes and she got the post of the vice President" she announced as Tia jumped up and hugged Morena.
"Miss Blair fortress got 1,560 votes while Morena Dela Cruz got 1,690 votes, making her the winner" the host said as my face lost it's glow.
It's not possible, this can't be happening. I ran out of the hall, heading to the restroom. I'll be the laughing stock of the school.
My friends might leave me, never,I'll never accept defeat, never!!!.
..
..
〰️ Brenda's POV 〰️
..
..
Foolish Yola took my advice of going on the trip with Alex. She's gonna meet her doom there
I've taken a one month leave and am gonna finish her off then get Alex over to my side either willingly or forcefully.
I pulled my things out of the cab, looking around for the last time before walking into the airport.
..
..