The Boss And The Maid. Chapter 21
4 min read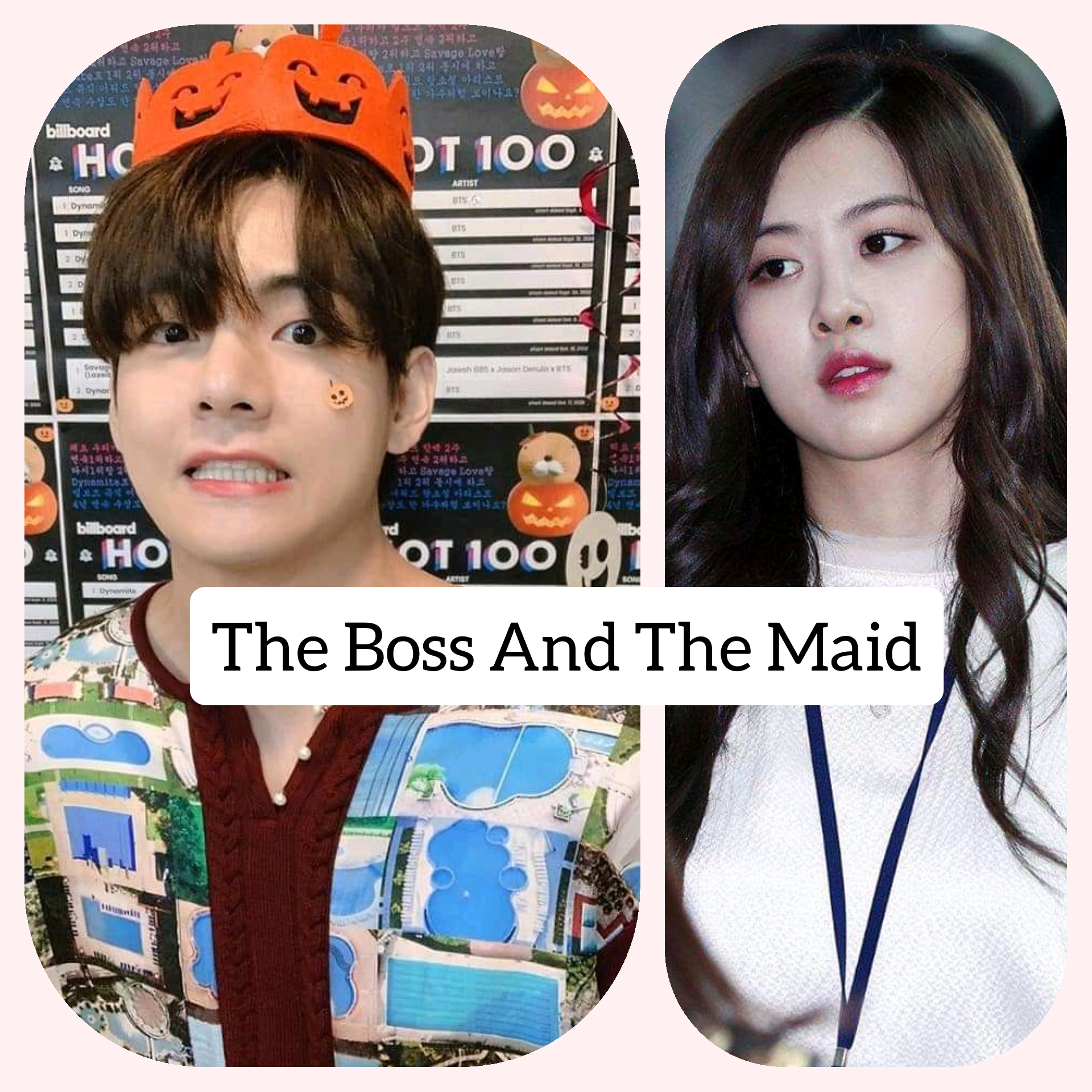 ❣️❣️❣️THE BOSS❣️❣️❣️
&
❣️❣️❣️THE MAID❣️❣️❣️
By: Author Donna
❣️❣️❣️ Chapter 21❣️❣️❣️
..
..
〰️ Morena's POV 〰️
..
..
"Am sorry am late,I got caught up in traffic" I explained to Mrs Anderson the head nurse as I changed into my uniform.
"Oh…..there's no need for an explanation, besides how's Chloe?" She asked, passing some giving set and drips to me.
"Chloe's fine, she's probably angry I left her party but there's nothing I can do, I've got patients to see" I replied, walking out of the room.
..
..
"Hey Morena, thought you weren't coming in today" Lucy asked as shrugged. "Am here, can't let my patients down, besides I've got the whole evening free for myself and my daughter" I said as she nodded and walked away.
..
..
〰️ Violet's POV 〰️
..
..
"Come back here you little girl" I screamed on top of my lungs,as Max chuckled.
"This isn't funny and you know it" I said, casting him a dubious glance as he laughed hysterically.
"You think chasing after a two year old child is funny?" I asked throwing my purse at him as he frowned.
"Ouch that hurts, you just look cute when you're angry that's all, besides I think Melissa takes after you, you're stubborn" he said as Mel walked back towards us with tears in her blue eyes.
"Mommy" she called, wailing as I lifted her into my arms and wiped her tears. "What's wrong princess?" Max asked, bringing her bottle to her lips but she turned her face away.
"Mommy……" She wailed again, looking outside as max walked out. I wonder what is going on in her little head.
Yeah Max and I got married as soon as I gave birth. I've learnt to accept the fact that age doesn't matter but the heart knows what it wants.
Just then, Max walked back with Lori Melissa's puppy. He was covered in dirt and was shivering slightly.
"Mommy Lori" she said, pointing at the puppy who was being attended to by a maid.
"She'll be alright, okay now come on we have to leave else mummy's gonna be late for work" I said, pulling her up with me and walking away.
..
..
〰️ Miguel's POV 〰️
..
..
It's been fucking five years,no almost six years since I saw Morena. I wonder how she is now,I really messed up big time,I know that.
I just wish I could turn the hand of the clock, I'd have done it and right all my wrongs but no, nothing like that's gonna happen.
I stared at the documents in front of me. It's the foundation I opened in Morena's name. I searched for her to the point where I stood under the rain for the whole night…….
I don't blame anyone,I can only blame myself. Just then, Jane's message came into my phone.
????️Babe I've prepared for the upcoming party with Mr Brown,so we'll be leaving tonight.
I rolled my eyes dramatically,gosh she's really a pest. I hadn't really thought about it and boom she's preparing already? Women.
Mr Brown is the owner of the hospital I wanna buy, we've met once and to be honest,i don't really like him.
..
..
〰️ Morena's POV 〰️
..
..
I drove into my parking lot in the evening and found Kayden and Chloe playing on the porch.
"Hey sweeties" I said, picking little Kayden from the floor while Chloe trailed behind me into the house.
"Oh you're back,I was busy in the kitchen, setting everything back in order" Tia said taking Kayden from my hands.
"Thanks Tia,I really appreciate this" I said, kissing her cheeks as a text popped into my phone.
Mr Brown ????️miss Dela Cruz, you've been chosen by the head matron to represent the nurses at the upcoming party am sure you know that very soon this hospital won't be mine?"
I scoffed at the text. Mr Brown loves younger ladies, he'd even threatened to fire her once when she started based on the fact that she refused his advances.
"I'll be leaving now" Tia said as Chloe waved them off.
..
..
"Little Missy,I hope you enjoyed your day?" I asked, trying to prepare dinner. "Yeah I did mom……I want a cat,I saw Sophie's cat,she brought it over" Chloe said as I frowned.
She doesn't know a damn thing,all she thinks about is school, Food and other pleasurable things. Well she's just a baby,my baby.
Looking at her everyday brings back those memories I chose to forget. Miguel will always be Miguel,he's gotten another woman well am gonna let him know am no longer the pawn he knew.
I've made it and I plan on going higher without his damn fucking help..
..
..