The Boss And The Maid. Chapter 22
4 min read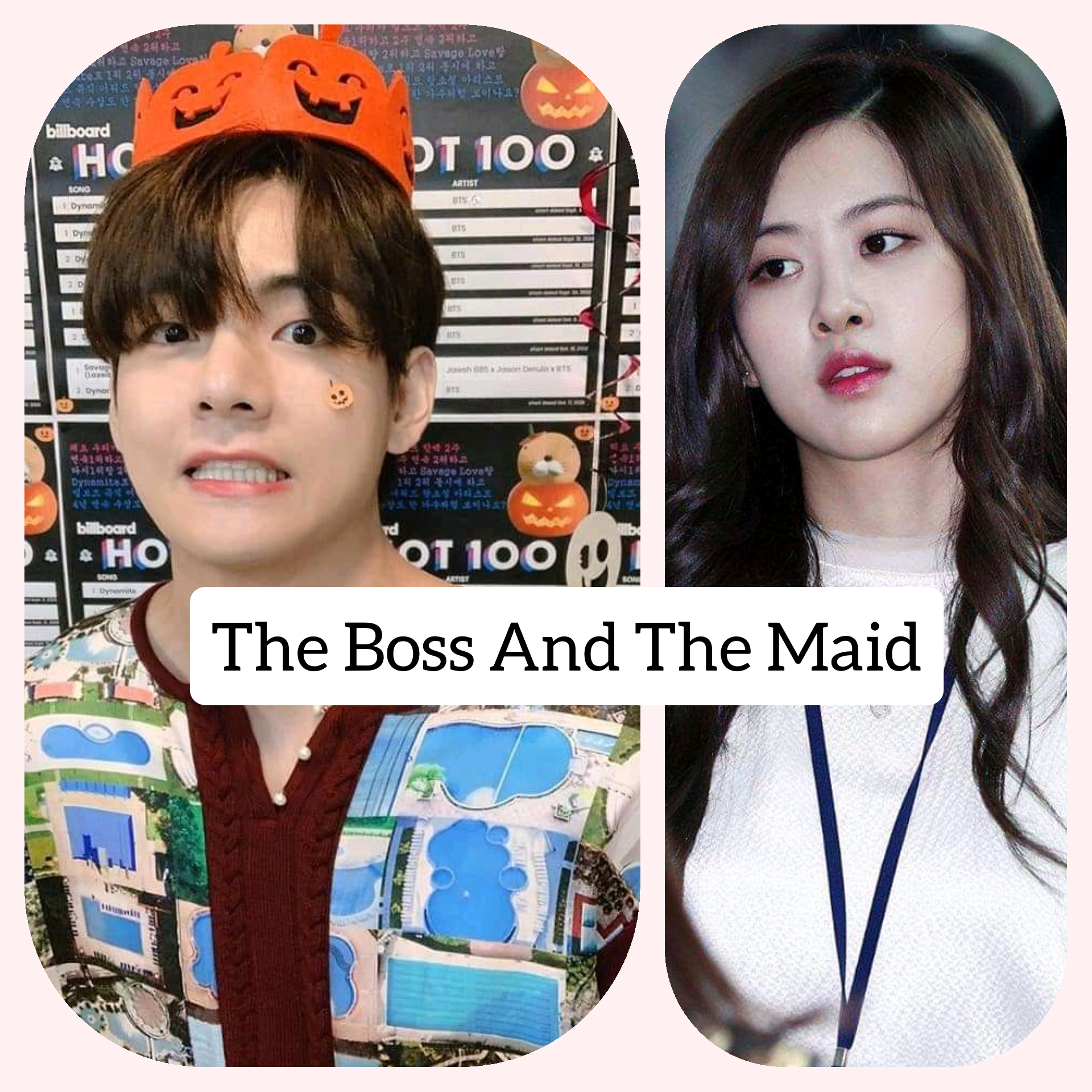 ❣️❣️❣️THE BOSS❣️❣️❣️
&
❣️❣️❣️THE MAID❣️❣️❣️
By: Author Donna
❣️❣️❣️ Chapter 22❣️❣️❣️
..
..
〰️ Miguel's POV 〰️
..
..
Our flight landed at the airport and we were driven to the hotel by a white Lexus car.
One thing you should know about Jane is that she shows off a lot,she's in love with the press and it annoys the hell out of me.
..
..
"Gosh the jacuzzi is really dope" Jane said, peeling her clothes off and walking into the bathroom.
I don't know why I feel uneasy,it's as if something is gonna happen…….I hope I made the right decision in coming here,I really hope.
..
..
〰️ Morena's POV 〰️
..
..
"You have to look hot for this party,who knows you may meet Mr Right" Tia said as I sighed.
She'll be staying the night with Chloe and am grateful for that. I still don't know the reason why Mr Brown chose me to be the representative for the nurses. I've worked for just a year…… and….
My thoughts were disrupted by my ringing phone. "Hello,yeah yeah am on my way,of course" i disconnected the call and rolled my eyes.
Mr Brown never seizes to amaze me. He's really annoying, telling me not to be late as if am a kid.
Luckily Chloe was already asleep so I was able walk out of the door without being pulled back by her tears. Yeah,she's very emotional and throws several tantrums when seeking for attention.
..
..
???? Party ????
..
..
I walked into the grand hall which was elaborately decorated. Rumors have it that Mr Brown's wife supervised it but that's hardly my problem.
I took a drink from a waiter as Mr Brown walked towards me. "Am glad you made it" he said as I smiled.
"Am glad too, besides isn't he here?" I asked referring to the visitor he mentioned in our last conversation.
"Of course he is, he'll be here shortly" he replied as his phone buzzed.
I searched around for an empty seat and planted my butt there, awaiting the commencement of the event.
..
..
〰️ Miguel's POV 〰️
..
..
As soon as we alighted the car, several reporters took photos of us and asked several questions about our relationship.
Yeah we've been dating for three years and they wanted to know if it's gonna lead to the altar.
After some series of pictures and questions,we walked into the hall and Immediately,Mr Brown ushered us to a private suit.
"It's good to have you here" he said, shaking my hands and kissing the back of Jane's palm.
"Yeah, thanks for the invite,I hope we'll be meeting your representative today,I mean your workers?" Jane asked as he smiled and nodded.
..
..
〰️ Morena's POV 〰️
..
..
I've been chatting with Tia,and paying less attention to the event going on before me. But my eyes caught something or should I say someone.
"Let's welcome Mr Miguel Sanchez the new owner of The Brown's hospital" Mr Brown said as my glass fell from my hands, gaining the attention of some people as I quickly stood up and made my way to the restroom.
..
..
My heart rate refused to calm down as I fanned myself. Does he know am here? Gosh,is that the reason I was chosen to represent the nurses?
I know he's aware of my baby but I don't want him to take her from me,no…… never.
I made up my mind to leave the minute I stepped out of the restroom but it seems the devil played smart.
"Miss Dela Cruz, the meeting has started one of my colleague said as I frowned.
I should have declined,I shouldn't have come…… well since he's here, there's nothing I can do,I'll just pretend not to see him.
..
..
〰️ Miguel's POV 〰️
..
..
I was going through the list of representatives on the documents in front of me when I came across…..her name. Miss Morena Dela cruz'
I thought I was hallucinating but no……I wasn't, she's the one,my own Morena.
The Morena I ditched aside,tears almost rolled out of my eyes as she walked in looking extremely beautiful and sexy,our eyes locked for a bit before she looked away and that alone broke my heart.
Am gonna make it up to her even if it means stalking her. Once the meeting is over,am gonna set a search party I need to know about everything in her life…… and that of my kid.
..
..