The Boss And The Maid. Chapter 24
4 min read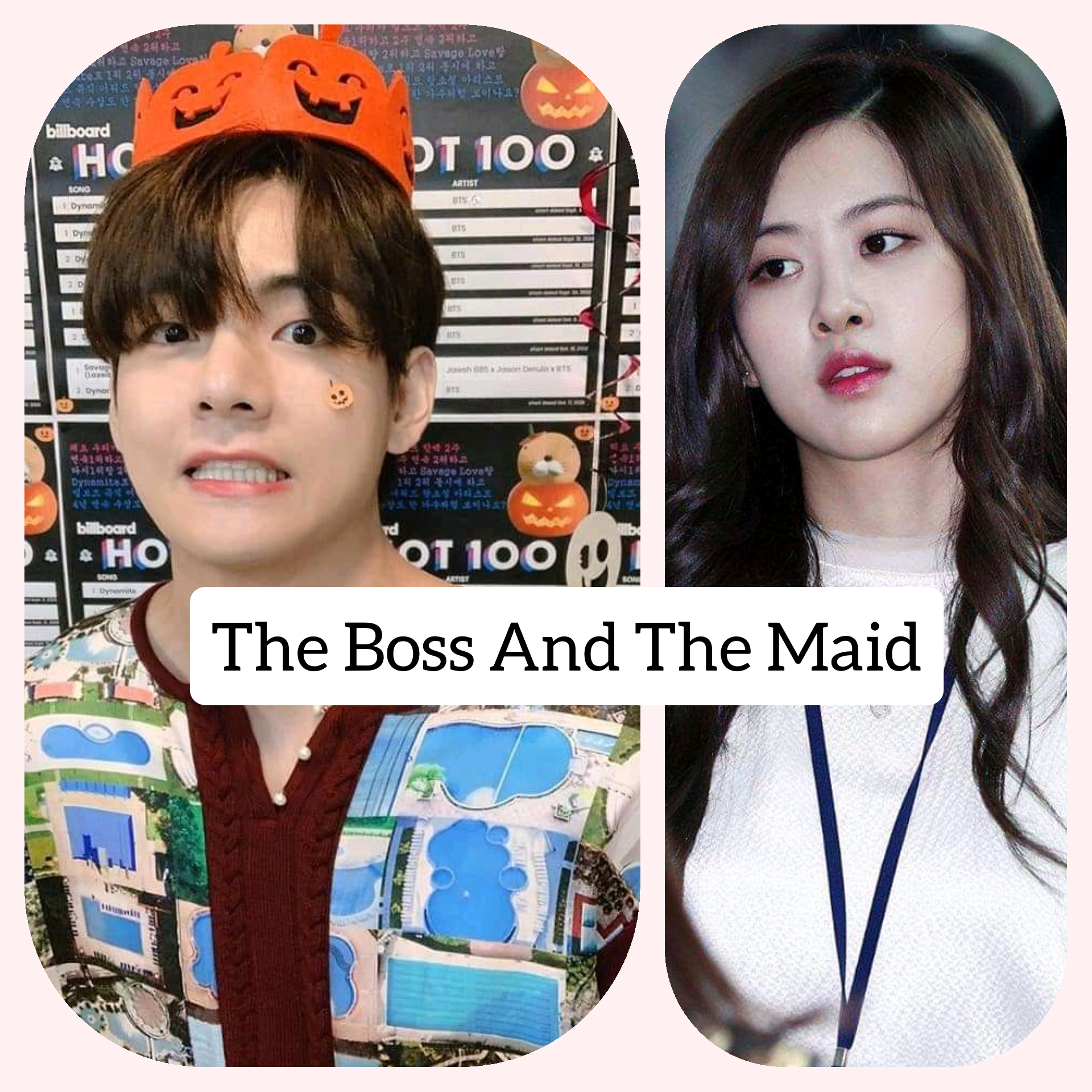 ❣️❣️❣️THE BOSS❣️❣️❣️
&
❣️❣️❣️THE MAID❣️❣️❣️
By: Author Donna
❣️❣️❣️ Chapter 24❣️❣️❣️
..
..
〰️ Morena's POV 〰️
..
..
Gosh his gaze pierced through my body as I walked away. I won't deny been jealous but I can't act on that, besides I don't own him.
I got to the locker room and changed into my uniform before walking out. I just hope I don't bump into him.
"Miss Dela cruz,Mr Sanchez wants you in his office" Mrs Anderson said as my heart began to race.
What does he want?? I adjusted my uniform and began walking to Mr Brown's former office and I knocked.
"Come in" he said as I pushed the door and walked in.
"Morena" he said my name tenderly and almost made my knees weak. But I can't let that get to me.
No, never. I looked everywhere except him,I don't want his piercing gaze. Am sure he already moved on,I think it's time for me to do the same.
"Where's my baby?" He asked as my eyes flew to his. Is he serious? Is that the reason he called me?
"I believe I don't owe you an explanation, besides Mr Sanchez there are patients who needs my attention" I replied, looking deeply into his eyes as he sighed, probably fraustrated about my reply.
"Morena okay let's meet up,I know I messed up big time and am still suffering from it, just give me a chance to make my wrongs right" he said as I scoffed.
I remembered the way I begged,sent texts,cried,wished for his warmth on raining nights,longed for his kisses,for his love but nothing came.
He ditched me and now what?? I turned and placed my hands on the door knob before turning to face him.
"I don't think it'll be possible" with that I walked out, leaving him with a dejected face.
..
..
〰️ Miguel's POV 〰️
..
..
I closed my eyes the minute she walked out. Tears welled up in my eyes as I recalled the evening of bliss we had.
The night that brought a lovely fruit. My child,it's all my fault but am not gonna be slack for once,am gonna get into her life through my kid.
Just then,my phone rang and I picked it up. "Sir,we have found your daughter, should we send the name of her school?" The investigator asked as I smiled.
"Yeah, I'll be there to pick her up" I said as he ended the call. Wow! I have a daughter? Seriously?? Am sure she's gonna be as beautiful as her mom.
..
..
〰️ Violet's POV 〰️
..
..
"Mummy I want cake" Mel said as I groaned. We're presently I my office and I've got a lot of menu's to place,orders to collect.
She's such an handful. This is the seventh time she's asking of something to stuff in her mouth.
"Baby, come on I'll give it to you once am done with this" I said, rubbing her chubby cheeks as her blue eyes immediately filled with tears.
"Okay okay don't cry, I'll get you the cake come on smile for mummy" I said, pulling her into my arms as she wrapped her tiny arms around me.
"Love you mummy" she cooed as I groaned. Max refused for me to hire a nanny for her,it's either I baby sit her or he does,no nanny.
Today's my day and am really regretting agreeing to his terms and conditions.
..
..
〰️ Morena's POV 〰️
..
..
"Lucy I'll be off now,am really glad it's weekend already" I said as she giggled and hugged me.
"Alright, send my regards to Chloe and give these to her" she said, sliding a box of chocolates from her lab coat.
"Oops she's not gonna have these till she learns how to brush her teeth" I teased as Lucy chuckled.
..
..
I parked my car and alighted it as students ran to their parents. Normally,Chloe always waited close to the parking lot but today she's not here. But why?
I walked into the school premises and met her teacher. "Oh miss Dela Cruz, your husband just left with Chloe,I thought you knew" she said as my heart race increased.
"Do you know where he took her to?" I asked, panicking. What if he's here to take her away from me? What if he takes it to court? He'll definitely win and…..no…it can't happen.
"Yes………he said he'll be taking her to home" she said as I nodded and walked away.
"Where's my daughter? I need her within the next one hour or I'll file a complaint" I yelled over the phone as he sighed.
"Calm down hunny, she'll be home before seven" he said as I face palmed my self.
"I said bring her to me now!!" I exclaimed as he ended the call…
..
..