The Boss And The Maid. Chapter 25
5 min read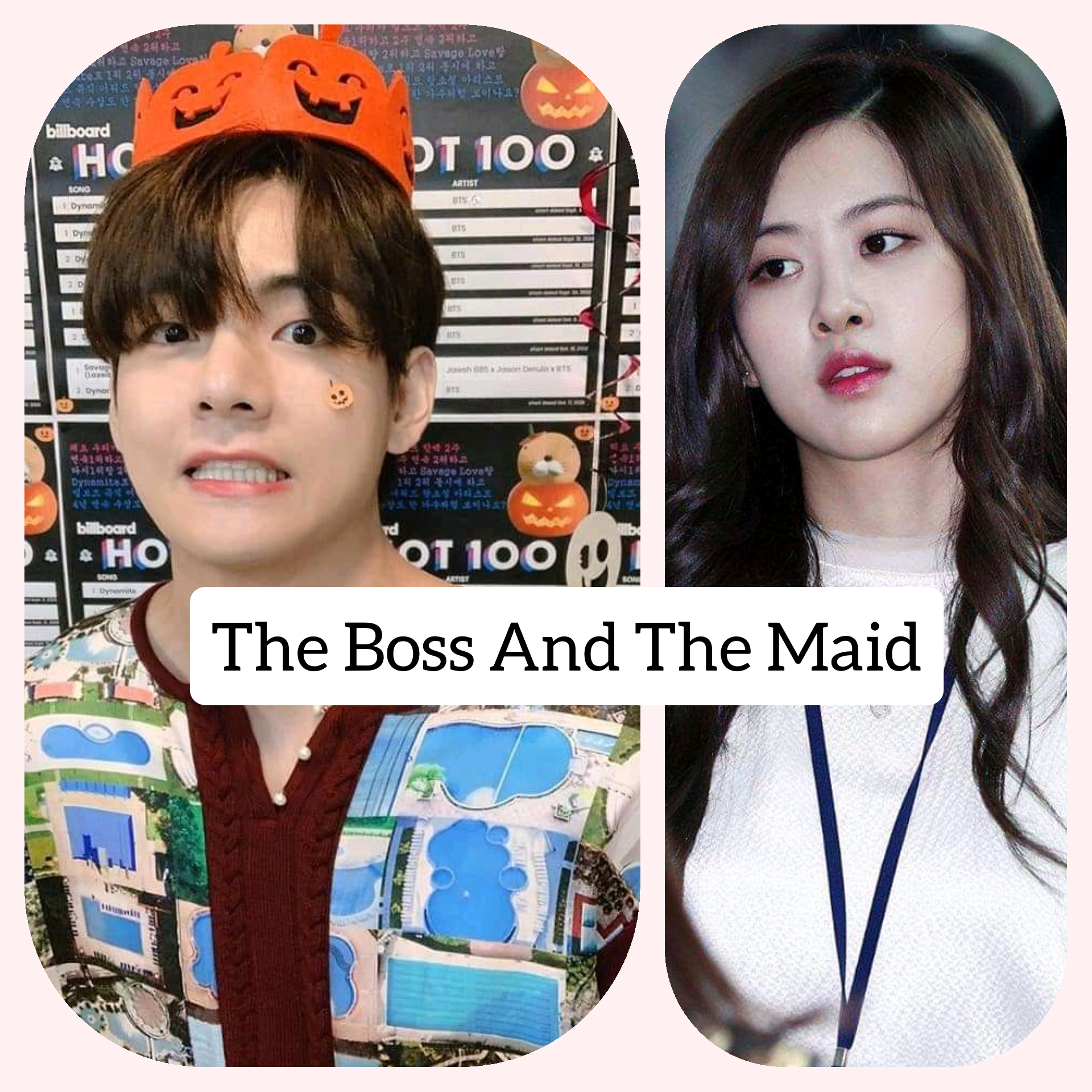 ❣️❣️❣️THE BOSS❣️❣️❣️
&
❣️❣️❣️THE MAID❣️❣️❣️
By: Author Donna
❣️❣️❣️ Chapter 25❣️❣️❣️
..
..
〰️ Morena's POV 〰️
..
..
How dared he? He even sent his address? Well am gonna get my daughter and drive right back.
It's almost eight and I haven't gotten a call from him or a Text. I was really getting worried. I knew he'll take good care of her but letting Jane play the mother role in Chloe's life is out of the line.
I drove through the automatic gate and parked my car. Is he really careless?? No guards? Maybe he's changed.
I walked into the house, looking around till I saw the stairs heading upstairs.
He's gonna get it from me and Chloe's also gonna get grounded,she shouldn't be going out with strangers.
"Looking for someone?" I heard his voice as Chloe chuckled before running into my arms.
I wrapped my arms tightly around her small frame as I kissed her cheeks.
"I told you to bring her to me, besides I didn't give you the right to see her" I yelled, looking into his eyes.
It held pain, tenderness and I quickly looked away. I don't wanna give into him. "Please just let me into her life,even if you can't forgive me….. just" Chloe cut in as tears rolled out of her chubby cheeks.
Her lips trembled as she spoke. "Mummy you said my wish for a daddy will come through right? Is he my daddy?" She asked as I closed my eyes.
Am not ready to let her know,its best she doesn't know the brute she has as a father.
I pulled her into my arms and walked out of the door as her wails grew louder.
"Mummy take me back,I don't wanna go home,no" she wailed and the next thing I knew was that someone whisked her out of my arms as he began to soothe her.
Tears burned at the back of my eyes as thunder stroke in the clouds. Oh no,it wants to rain.
Miguel also noticed it cause the next thing I knew was his hands pulling me into his embrace before taking us inside.
..
..
〰️ Miguel's POV 〰️
..
..
After chatting non-stop to our little daughter,I took her to bedroom my event planners decorated specially for her. I had it fixed before I picked her up.
She made Morena sit on my thighs while she talked non-stop about school.
I knew Morena hated the idea but there was nothing she could do, absolutely nothing.
"I wanna go home now" she said, walking towards the door as I followed her.
"You can't,the rain is pouring heavily outside" I said as she chuckled. "Well it's better than been in the same room with you because I feel what I don't wanna feel,you hurt me and you replaced me in the twinkle of an eye,did you even love me?" She asked as I tried to hold her but she flinched.
"Don't touch me you have a woman beside you,does she know you have a daughter?" She asked as I nodded negatively.
"Why,are you ashamed of her, isn't she pretty,hell she looks like you" she yelled as I threw caution to the wind and pulled her into my arms.
Her eyes grew wide as I smirked before crashing my lips on hers. I moaned and pressed my hardened body to hers as she shivered and moaned.
I know she's probably gonna hit me but am ready to take any punishment.
We finally broke the kiss as I pulled her into my chest, caressing her cheeks and licking her swollen lips.
"Am sorry baby, come on let's go to bed" with that,I whisked her into my arms and carried her up the stairs.
..
..
〰️ Morena's POV 〰️
..
..
I woke up and found myself lying on his chest but I wasn't in my clothes.i was in his PJs.
I tried rolling onto the bed but his heavy hand draped around me like a rod as the door bursted open revealing Chloe.
She had a smile on his face as she climbed into the bed and kissed my cheeks.
"Good morning mummy, thanks for forgiving daddy" she said, kissing Miguel on his cheeks as his eyes fluttered open.
He sat up, carrying me in his arms as Chloe giggled. "Mummy's a baby" she cooed as my gaze locked with Miguel's own.
He brought his lips closer to mine and kissed me tenderly yet passionately.
..
..
We heard the honking of a car and I sprung out of bed. I knew it was Jane and she's not gonna like the fact am here.
"Chill sweetheart,she's probably here to confront me on breaking up with her. I can't be with her knowing my heart yearns for you only.
..
..
〰️ Miguel's POV 〰️
..
..
I walked down the stairs and the minute I saw Jane,I was welcomed with a slap as tears rolled out of her eyes.
"You're selfish, you wanted me to be the third wheel?? She got pregnant for you, you didn't trust her, you trusted that mother fucking bitch??" She yelled as confusion crept to my face.
"Are you surprised that am not angry?? Well all thanks to your big sis,she told me all that went on and I can't put a claim where am not wanted or on something I don't have" she replied as I smiled.
"Thanks, thanks Jane" I said as she shrugged it off. "Don't let her go, and besides am going to take care of a few things in New York so take care and before I forget, your enemy is out" she said and walked away, leaving me in confusion as I felt Morena's arms around me.
Finally I have her back,but what does she mean by the enemy is out??
..
..