The Boss And The Maid. Chapter 26
3 min read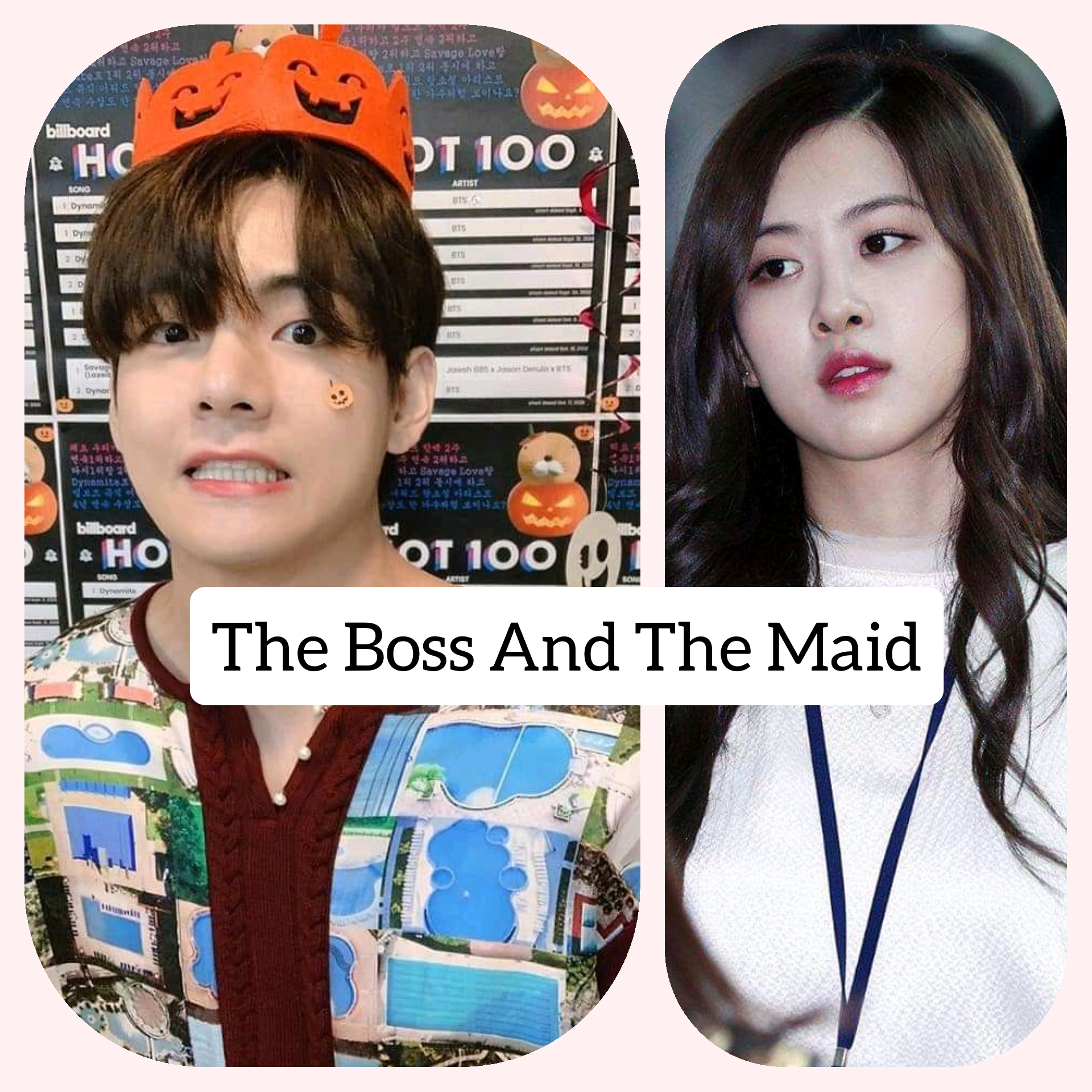 ❣️❣️❣️THE BOSS ❣️❣️❣️
&
❣️❣️❣️THE MAID❣️❣️❣️
By: Author Donna
❣️❣️❣️ Chapter 26❣️❣️❣️
..
..
〰️ Morena's POV 〰️
..
..
I groaned and cursed as the sun rays hit my eyes. I scrubbed my eyes furiously and sat up, looking around as the events of yesterday came rushing back.
A smile crept to my face as I felt the soreness between my legs. I can't believe I was so horny last night.
It's been a month since we got back together and everything has been going on well. We relocated back to New York because of Miguel's job and we're still arguing about allowing me to work.
He's really unbelievable. I moved to the edge of the bed and stepped into my flip flops before walking to the bathroom to have my princess bath.
..
..
You must be wondering where Chloe and Miguel is,well Chloe made it Miguel's job to be taking her to school while I pick her after school. He's really spoiling her and I don't like it.
I walked down the stairs in a tank top and short,banding my hair before walking into the kitchen.
Mrs Mona smiled at me before serving my breakfast. "Mrs Mona,I was wondering if we could do something special for Miguel,his birthday is coming up this weekend" I said as the door bell rang.
"I'll get it" she said walking towards the door before opening it.
"Good morning Mrs Mona" Violet greeted, walking in with Max and Mel trailing behind her.
"Look who we have here" I said, picking the little girl up as she giggled.
"Mwik,mwik" she called as I threw Violet a glance. "What does she want?" I asked as Mel reached for my cup but unfortunately it fell and shattered and immediately she began to cry.
"Shh shh,max it's your fault, you spoil her too much" Violet said, taking the girl from my arms.
"Mrs Mona can you please get me a glass of milk,that's what she wants max said as Violet shook her head.
"Don't blame me,she's my first child besides I've got to spoil her so she'll be too expensive for……mere guys" he said winking at me as I chuckled.
..
..
Just then, Violet narrowed her eyes at me as I hiked my brow."what's wrong?" I asked, standing up as she passed Mel to Max and pulled me up to my bedroom.
"Girl you're pregnant" she said, scrutinizing my body as I frowned.
"Am not besides we just got back together last month remember,there's no way I can be pregnant" I defended as she chuckled.
"Hunny just go to the doctor or check for your self……. your boobs are, you know" she said as I looked down at myself.
"Okay I'll do it because of you but am certain,am not pregnant" i replied as she chuckled.
..
..
〰️ Brenda's POV 〰️
..
..
I've been out of the prison since last month but decided not to pay them a visit.
Am gonna strike when no one's watching and am gonna strike where it hurts most.
"So when are we gonna burn down the company?" Alex asked, looking into his laptop as a smile rested on his face.
"Once we get all the money we'll burn it down, besides how's our ally doing?" I asked as he chuckled.
"Probably okay,he's wrapped around our fingers trust me,he can't betray us" he replied as i smiled.
..
..
〰️ Miguel's POV 〰️
..
..
Chloe jumped on my body the minute I got into the house, beaming with smiles as I lifted her into my arms.
"How's my baby doing?" I asked, tickling her as her laughter filled my ears.
"Am good daddy, besides I wanna have a baby brother my classmates all have kid sisters and brothers" she said as I almost choked on my spit.
"Uhmm….. well that depends on mummy okay" I said trying to ease her worry.
"But I want one, like now" she said, pouting her little lips, making her more Adorable.
"Okay, I'll talk to mummy and believe me, you'll get a baby brother real soon" she smiled and hugged me thight as I shook my head.
I never knew handling a kid could be this stressful.
..
..