The Boss And The Maid. Chapter 5
6 min read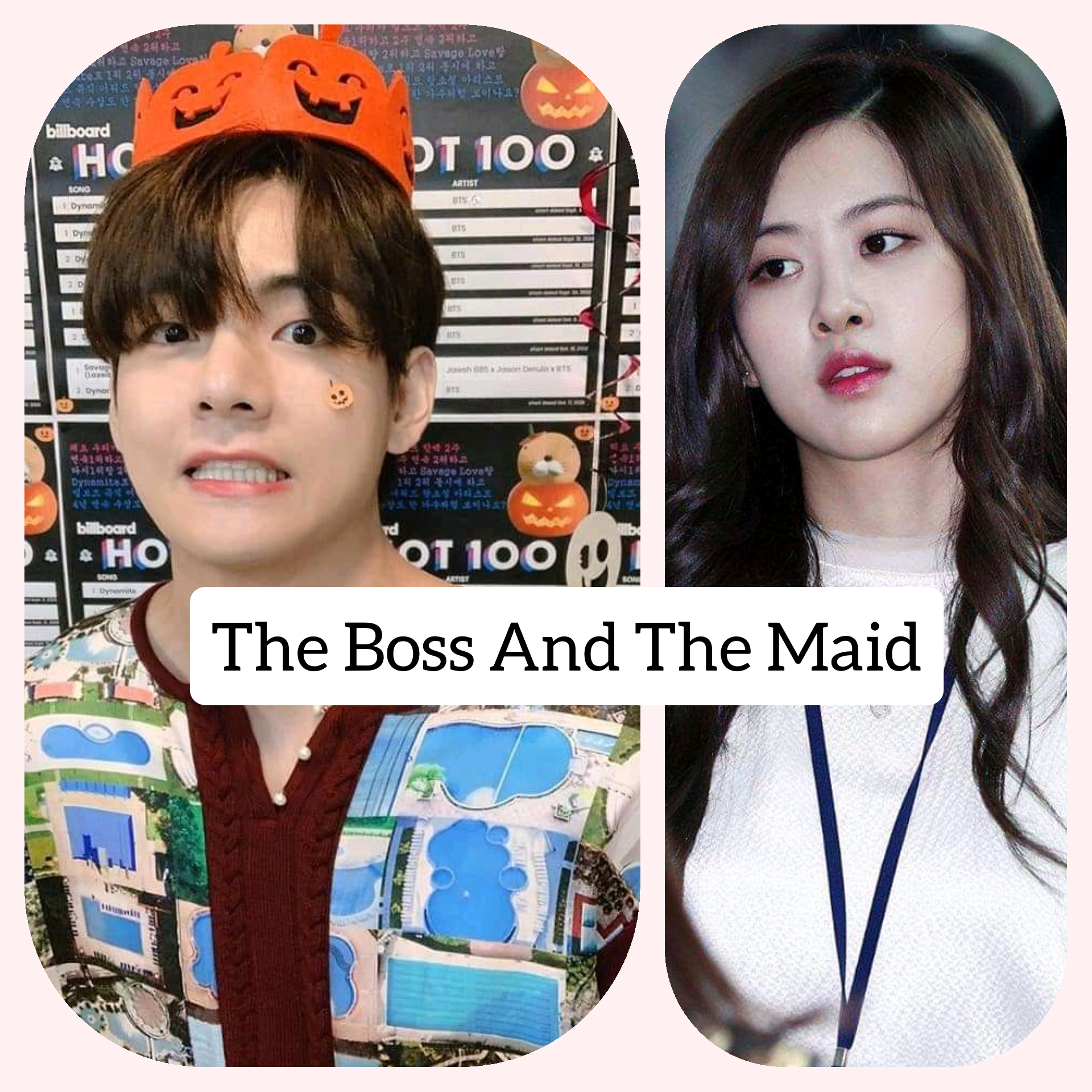 ❣️❣️❣️ THE BOSS ❣️❣️❣️
&
❣️❣️❣️THE MAID❣️❣️❣️
By: Author Donna
❣️❣️❣️ Chapter 5❣️❣️❣️
..
..
〰️ Morena's POV 〰️
..
..
"So you mean that Mr Alex yelled at you?" Brenda asked, excitement written all over her face. I don't know if she was happy about all that happened.
"Yeah….am very sure he's gonna hate me where ever he sees me" I replied, drying my hair as I heard a knock.
"Come in" I replied as Mrs Mona walked in. "Miguel is asking after you,he needs you in his office now" she said authoritatively.
I wonder what he wants now,I just hope he's not gonna add to my injury. I walked out of the room, noticing Brenda's unhappy face but I bluffed it.
After knocking twice on his door without an answer,I decided to walk in…… and Immediately,I cursed myself for not having patience.
He was clad in just his towel…… while his chest was wet and muscular and water was dripping all over his body.
"Miss Dela Cruz how does it feel to be mocked and embarrassed?" He asked, hitting the hammer on the nail as I staggered a bit.
He chuckled before sitting on his bed. "I bet you feel bad right? Well that's just a lesson for you to learn, sweetheart I can do anything, I've got the powers, money,fame but you you're a nobody" his words stung,he's just an asshole.
I held my ground,not wanting to make my tears roll out. If that's what he wants then,he's wrong.
"Women are just pawns,to be toyed with nothing more" he said as his phone rang. "Let her in……" I rolled my eyes knowing it'll be one of his sluts.
I wonder if he doesn't get tired. He's such a jerk and sex freak,Brenda really tried.
"You may go, I've got business to attend to" he said and I almost sprinted out of his room.
I bumped into an awful looking girl…..as she snickered at me. "Hey bitch are you blind?" She asked as I flinched. She looks so thin,
"Am not blind dear but am sure your mind was clouded on the evil things he's gonna do to you…….one advise sweetie,try not to break, you look malnourished" with that,I pushed her out of the way and walked back to my bedroom
..
..
"So what happened?" Brenda asked, arranging her things in the wardrobe. "Just about the mess that happened at the party" I replied as she nodded.
"Do you know,he has a girlfriend and she usually comes to visit once in a month?" She asked as I nodded negatively.
"Of course I don't,I didn't even know him before" I replied as she went through my clothes.
"Oh my goodness,where did you get this, you're gonna look hot in it" she squealed as I chuckled.
Actually Violet gave me most of the things she didn't or hardly used……that why I have these,but am not gonna tell all these.
"From a friend" I replied as she nodded
..
..
〰️ Miguel's POV 〰️
..
..
I jogged out of my bedroom, down the stairs and into the kitchen. "Shit am late" I cursed,I have a meeting with the Columbian investors and it's about to start.
I'll just come up with something. "Morning sir" Morena greeted as I checked her out.
Gosh who said she wasn't beautiful?
Her nightie did no work in hiding her curves, and her breasts stood proudly on her chest. Gosh am going hard just thinking about it.
I chunked my coffee down before walking out. I'll attend to my hormones later,for now I need my cash.
..
..
"Good morning sir, they're threatening to leave" Paisley said, leading me to the board room.
All thanks to the fuck I had last night,she really exhausted me."good morning sir,we hate tardiness and incompetency,but that's what you've shown" Mr Lucas said as his partners nodded.
Am not the kind of person to say sorry but……I have to say it or else I'll lose the deal. "Am really sorry Mr Lucas and everyone here" I said and heard gasps from my workers but I chose to ignore it.
Am gonna deal with that later,they don't know,they just lost their jobs.
..
..
〰️ Violet's POV 〰️
..
..
"I told you I needed those supplies,why are you delaying it?" I asked angrily, pacing to and fro.
"Am really sorry but someone paid a bigger amount for it and we had no choice but to sell it to them" the fool said as I flung the phone into the pool beside me.
What exactly do they want? Money? Well I don't just spend my money without reasoning,I spend it with care……..they just signed a death sentence.
Immediately, some maid scurried to my side with my second phone. I picked it up and called my secretary.
"Anna, make sure you make them go bankrupt…..am sure you know what to do?" I asked as she replied a yes.
How dare that firm? I wonder who bought the supplies.
Just then,my phone rang and my breath seized as I saw the caller.
"My love" max called as I gulped hard before sliding into the pool. "Max" I called as he chuckled.
"Where are you,I wanna come over" he asked as I sighed. "Don't come please,am about going out" I replied as he laughed hysterically.
"Really…. cause you're inside your pool,in that sexy bikini" he said as I turned and caught him staring at me from afar.
"When did you get here?" I asked "ever since you went ballistic on the other caller" he replied as I closed my eyes and cut the call.
..
..
"Baby girl that's not how to treat a guy you know" he said, peeling his clothes off. "What are you trying to do?" I asked as he shrugged.
"I wanna get wet with you, come on" he said getting into the pool and kissing my cheeks. "Don't run away from me hunny, don't,I know what's running through your mind but……I want you that's all that matters" he said as the tears rolled out of my eyes.
Thank God we were inside the pool………"Violet I love you, and I want you to be mine" he said, turning me around to capture my lips.
"Max…..max…..stop it" I managed to say but he didn't listen. "Don't push me away, you don't know what you're doing to me……." He said, kissing my forehead.
..
..
〰️ Morena's POV 〰️
..
..
"Oh my gosh the bitch is here" Brenda lamented as a brunette walked in. "Good evening Miss" Brenda greeted but I pretended not to see her.
"Hey server girl, didn't you see me?" She asked as I rolled my eyes. "Of course I saw you…..what do you want from me?" I asked, looking into her eyes.
"What could I possibly want from my boyfriend's maid, nothing was just checking if your eyes were functioning well" she said and I almost lurched after her but I held my ground.
She's just looking for a slight mistake to send me out of this house and I won't give her.
..
..
Finally Miguel came home, looking stressed and tired but what do I care? He's such an asshole and he deserves all and everything happening to him.
..
..
〰️ Miguel's POV 〰️
..
..
I walked into my bedroom and found Yola on my bed,naked. "Baby you look stressed come over,am gonna give you a massage" she said as I crawled into bed with a smirk on my face.
If there's anything I like about her,it's her affection. She really knows how to…….care and help me.
"Your maid,is she always rude?" She asked as I chuckled. "I guess so……. and I don't blame her,she's just an eleventh grader" I replied as Yola gasped.
"Of course……am serious about this" I replied as she smiled devilishly. "Baby it's been long we hosted a party,why don't we…….host one this week" she said but I only nodded.
Am sure she's up to something and that'll not be good.
..
..