The Boss And The Maid. Chapter 9
6 min read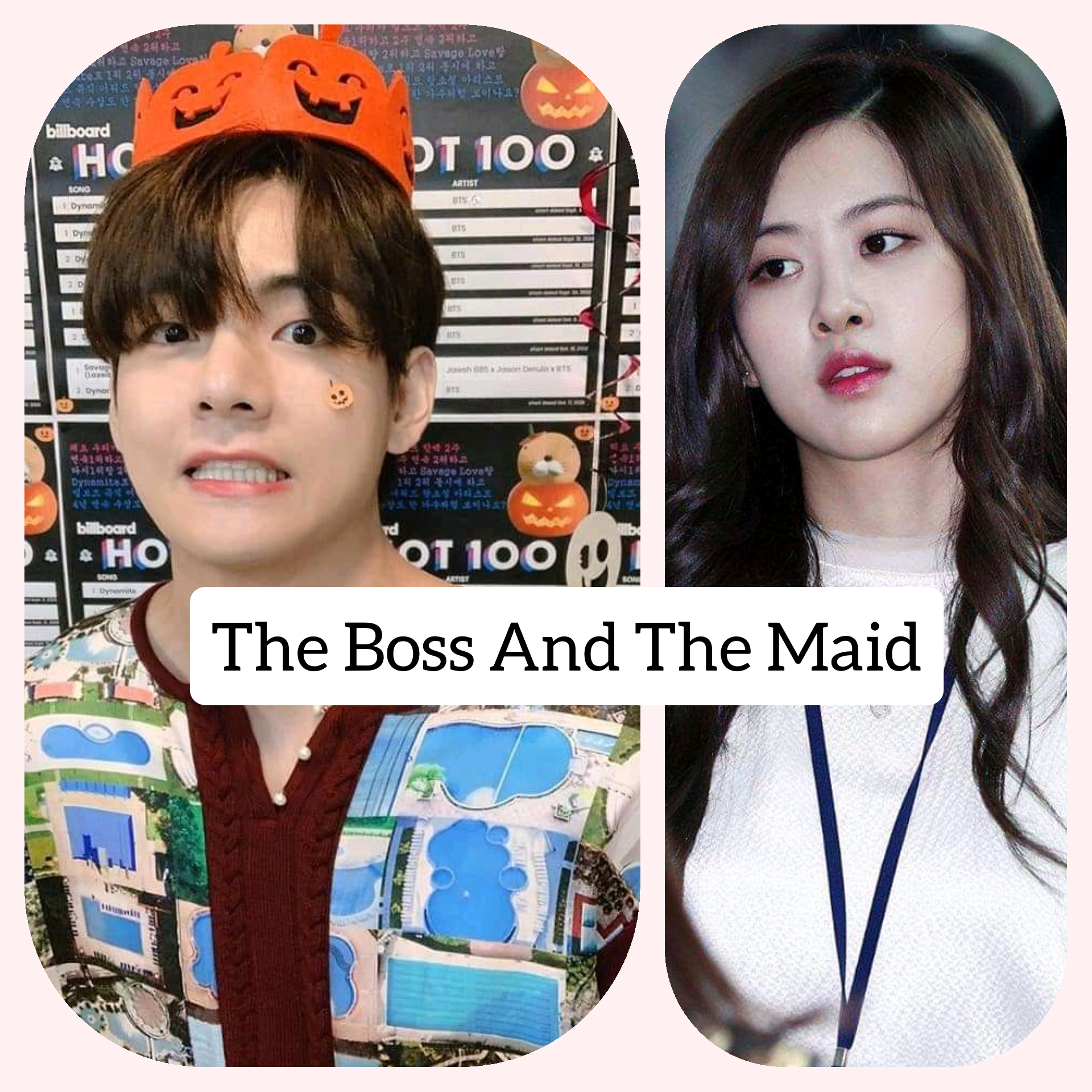 ❣️❣️❣️THE BOSS ❣️❣️❣️
&
❣️❣️❣️THE MAID❣️❣️❣️
By: Author Donna
❣️❣️❣️ Chapter 9❣️❣️❣️
..
..
〰️ Morena's POV 〰️
..
..
I pulled the stubborn horse out of the stall and…..began to lead it towards the stream. I wonder what kind of punishment this is.
I looked up and noticed the weather was cloudy. It's sure gonna rain….. and I hate storms.
I braced myself with my other hand and Immediately,the horse broke loose and began to run to a different direction.
Oh gosh am doomed today.what do I do……I so much hate Mr Miguel for this punishment.
I chased after the horse…… until it stopped in a deserted part of the compound.
"Hey don't you dare try that again" I threatened and noticed the horse snarl at me.
Gosh we're so far from the house,I wonder how we'll get back to the house. Little drops of rain began to touch me as I shivered.
Don't tell me…….am gonna sleep in the rain. Oh God send someone to save me. I pulled the horse as we started heading to the stream but the rain broke loose in it's full force as the horse starggard.
I don't even know how to mount a horse….. gosh.
..
..
〰️ Miguel's POV 〰️
..
..
I couldn't sleep as I continued to toss and turn. Usually,rainy nights were my best night but today,it's not.
And I know the reason why,gosh why did I give her that punishment? I wonder where she is. I already sent some guards to search for her.
I just hope nothing bad happens to her. A knock came through my door as I jumped out of bed in anticipation.
..
..
"Boss,we couldn't find her, seems she's not….." I didn't let him finish his statement as I kicked him really hard.
"Are you trying to say she left the compound? Huh Mark are you?" I asked raking my hands through my hair furiously.
I can't stay here,no I just can't I need to know she's safe.
"Get all the guards on their toes,get my keys and coat…..am going out to look for her" I yelled as……he shrieked and walked out.
..
..
What have I done? Violet's gonna be really, really mad.
..
..
〰️ Brenda's POV 〰️
..
..
I hope they never get to see her……. She took him away from me. I see the way he looks at her.
He has never looked at me that way……am gonna make her pay dearly. First my plan is to make Mr Miguel hate her,then she'll be out of the house.
Miss Yola can easily be eliminated. I stared at the poison in my hands as I smiled.
They don't know what's coming their way. I chuckled slightly before noticing some flashlights outside.
I walked to the window and peeped. What Mr Miguel is searching for that brat??
..
..
I can't believe this, well she'll be out very soon,so there's no need to…….. complain.
..
..
〰️ Miguel's POV 〰️
..
..
My heart pounded very fast as I saw a body, lying in the puddle. Gosh she fainted….. and all because of a stupid punishment?
I lifted her up and got into the car.she was soaked to the core. I peeled her blouse off, leaving her in the pink bra.
I chuckled slightly as erotic imagination began to flood my mind. Thank goodness I brought a blanket,so I discarded all her clothes and wrapped her in the blanket before driving to the house.
I hope she can forgive me,gosh…I let rage take over me. She stirred a little, before coughing as I sighed.
..
..
As soon as we got to the house,I carried her bridal style into the house and up to my bedroom.
Am gonna take good care of her….it's my fault she's like this. And am gonna admit,am attracted to her.
Her beauty amazes me. Shes rare.
..
..
I placed her on the bed as the rain fell heavy more and more. Gosh,she has a killer body,I found myself staring at her exposed body as she shivered.
I needed to get her into something warm so I wore her one of my shirts,covered her with the duvet and got into bed.
..
..
〰️ Morning 〰️
..
..
〰️ Morena's POV 〰️
..
..
I coughed slightly before opening my eyes. I looked around and noticed I wasn't in my bedroom,I was in……..what!!!
Miguel's bedroom,but how….did I get here, and my dress,who Changed it.
Gosh I can't feel my undies,did……did…oh my. I turned to stare at his face but he was sound asleep and…..I noticed that something was weighing me down.
Gosh his hands are so strong,I can't pull away. "Where are you going to?" I heard his voice as I gasped.
"To my bedroom,but…. how…" I stuttered as he chuchkled. "I brought you here and I changed your clothes" he said like it was nothing.
..
..
"I'll love to say thanks but knowing the kind of person you are,who knows if you didn't…" He cut me short with the wave of his hands.
"Look I don't chase after little girls like you, besides ladies are just after what I have and what can they offer apart from sex?" He asked as I gasped.
He's really ruthless and annoying. How dare he speak that way about…….ladies. he's really lucky he's my boss else I'd have hit him really hard.
"Mr Miguel,not everyone is after your money,not every lady likes you,not every lady admires you" I spat as he smirked.
"But you're part of the people who likes my money if not you wouldn't have taken my offer of going to school" he stated as my heart sank.
I slid out of the bed and without looking back,I sped out of the room. He can't see my tears. No, never….. it'll never happen.
..
..
〰️ Miguel's POV 〰️
..
..
My heart clenched as she ran out of my bedroom.i know my words really hurt her.
I slid out out of bed…… and followed her immediately.she can't go on thinking am a brute.
When I got to her bedroom,she was already in the bathroom so I decided to wait.
I've never done this to any lady but am gonna do it for her,I'll apologise.
..
..
The bathroom door opened as her expression sank. She pretended like she didn't see me and began to cream her body.
Gosh …. does she know what she's doing? She's such a temptress. "Morena,am sorry for what I said earlier on" I apologized as her face registered confusion.
I knew she never expected me to apologise but, I'll do it over and over again.
"Mr Miguel you're right,I love your money if not I….." I didn't let her finish the statement as I pulled her closer, making her to gasp.
"What are you doing?" She asked with wide eyes. "What I should have done ever since this feeling erupted" I replied before smashing my lips against hers as she moaned.
Gosh she tastes so sweet,and standing in just her towel is really erotic.
I bit her lower lip as she gasped and patted her lips. She's so innocent,I bet she's a virgin. The thought of it made me hard as I pressed her firmly to myself.
..
..
〰️ Brenda's POV 〰️
..
..
Mrs Mona asked me to check on…… Morena. I really hate the errand but I have to go.
As I got to the door,I noticed it was left ajar so I pushed it in and my eyes almost popped out.
What!!! They're kissing? And she's just in her towel……oh my gosh.
I quickly moved backwards, pretending that I haven't seen them before walking back in.
"Morena Mrs… Mona…." I held my breath as Morena made to jerk away but Mr Miguel held her back.
"Morena's sick,tell Mrs Mona that she won't be coming down stairs" he replied as anger boiled through me.
Am gonna make sure she gets fired.
..
..