The Boss And The Maid. Episode 11
5 min read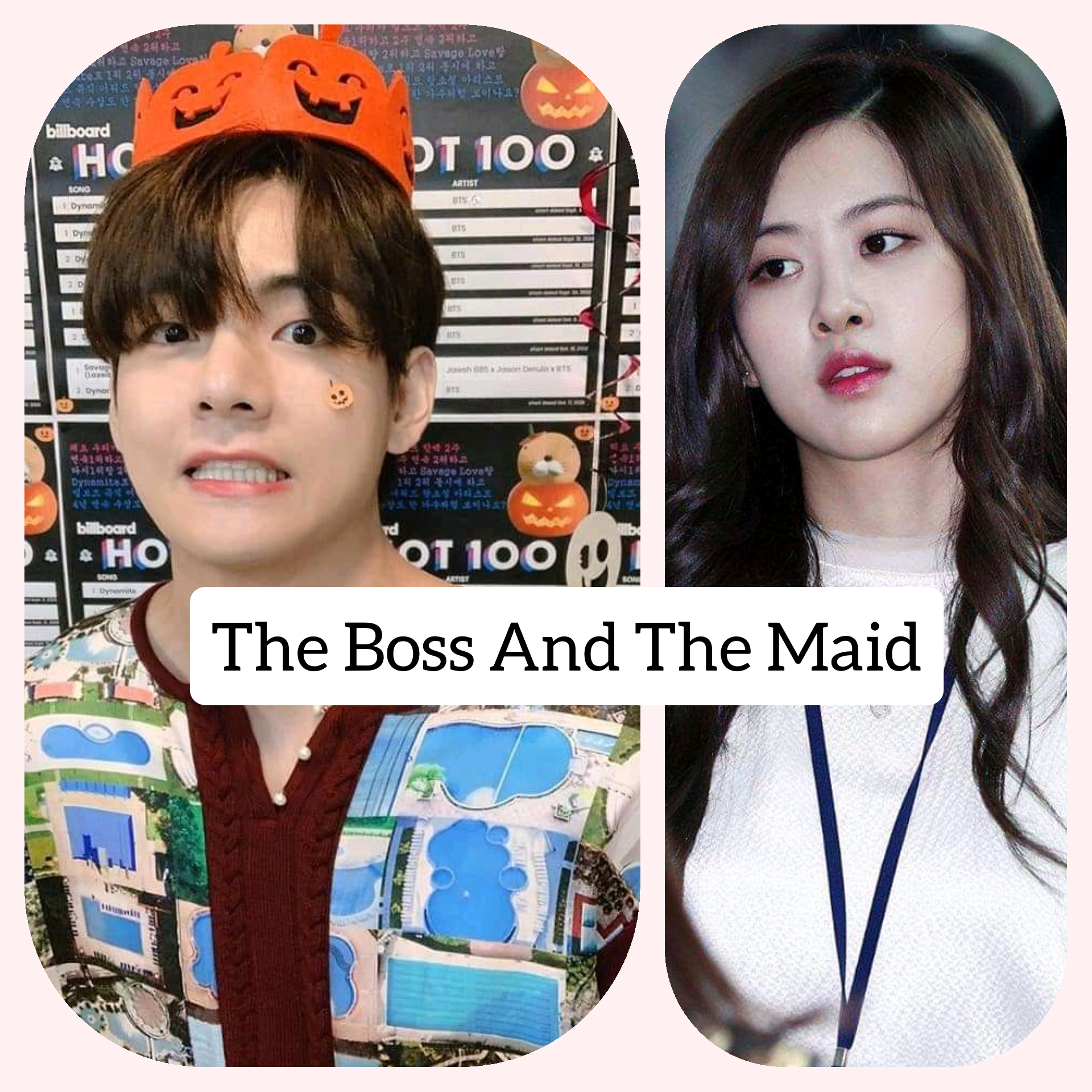 ❣️❣️❣️THE BOSS❣️❣️❣️
&
❣️❣️❣️THE MAID❣️❣️❣️
By: Author Donna
❣️❣️❣️ Chapter 11❣️❣️❣️
..
..
〰️ Morena's POV 〰️
..
..
Tia and I walked back to class with chocolates in our hands as we laughed at the video we saw in her phone.
"Gosh,it's really outrageous,that guy" she said as we chuckled again.
As we walked into the class,we noticed some people staring at me as we made our way to our seats.
But what could be the problem…..?? I thought they called me a nerd? What wrong have I done?
I saw a bouquet of red rose on my seat as I stared around. The class was really quiet as everyone waited for my next step.
"Oh my gosh, Morena read the note" Tia said, giggling like a kid as I slid the note out and read it.
It read" I shouldn't have left like that this morning,am really sorry about that but am not sorry I kissed you, expect more from me,I hope you like the roses,it really describes your beauty. my dearest Morena, From Miguel" I gasped as Tia furrowed her brows.
"Who's it from? A secret admirer??" She asked as I nodded negatively. "It's from a friend" I replied, hiding the note in my blazer.
..
..
But what exactly did he mean? He can't be in love with someone like me, besides what did he mean by expect more?? Gosh am really really confused.
"Oops,the nerd has a secret admirer,gosh am sure he's wag" Jessica said as her girls laughed.
"Don't take it to heart, she's just a jealous bitch" Tia said as I chuckled.
..
..
〰️ Violet's POV 〰️
..
..
After writing down the menu,I looked over to Max,he had his eyes fixed on his phone.
I wonder what he's thinking,and why is he laughing? I snuck to his back and took a peek at his phone and my eyes widened.
My gosh,is he really checking on the latest car's?? But he has a lot of them,I mean he's an artist so it's normal but….. this car is extremely expensive.
"Are you done?" His voice broke through my thoughts as I jerked, making him to chuckle.
"I knew you were peeping,so having that car among my collection will it be nice?" He asked as I scoffed.
"You and I know you don't need this, you own a lot of cars" I replied as he laughed.
"Oh…I know that, besides will you be attending the gala at la Francisco?" He asked as I sighed. I had almost forgotten about it.
"Yeah,why?" I asked as he smiled. "Just wanted to know hunny,see you later partner" he kissed my cheeks, lingering a little bit before walking out.
..
..
〰️ Miguel's POV 〰️
..
..
I don't know why I wrote that note, maybe it's because of what I feel. Besides I still don't know what I feel.
This girl is my maid, someone I pay and she has only worked in my mansion for a month.
What will she be thinking? What exactly is running through her mind now? I slid my hands through my hair as Paisley walked in.
"Am really sorry but Mrs Fortress wants you at her apartment by eight,she fell ill this morning, besides she was nominated by the board of directors to accompany you to la Francisco for the gala" she said as I scoffed.
"Alright, tell the driver to get the car ready, I'll be going home now"
..
..
〰️ Morena's POV 〰️
..
..
I slammed the door of the car and walked into the house. "Mrs Mona am back" I called but got no response.
Where could she be? I checked the kitchen but it was empty. The laundry room was also empty.
I wanted to check on Brenda but…..I know she's just gonna pick on me.
I slid my key into the keyhole and walked into the bedroom. I sniffed the roses and placed the note on the bed.
Am already having the after effects of the cold……I quickly ran into the bathroom to have my bath.
..
..
〰️ Brenda's POV〰️
..
..
My mood changed the minute the car rode in. I wonder what the boss See's in her. Oh my she's holding a bouquet of rose.
Who knows he might be the gifter…..I hid behind the stairs as she called Mrs Mona.
Actually Mrs Mona went to get groceries from the store……so am all alone with the guards outside.
She got into her bedroom and I couldn't see a thing. The next thing,I noticed her shower running so I walked in and picked the note.
I became red with anger,I was really furious. He loves her,he does…..tears welled up in my eyes as I snatched the flower and note before walking out.
..
..
A smile grew on my face as I sighted the waste bin in the kitchen,Mr Miguel will definitely see it there and he'll be heart broken.
Morena, your days in this house are numbered.
..
..
〰️ Miguel's POV 〰️
..
..
I walked into the mansion, heading to my bedroom when……I saw Mrs Mona carrying something heavy.
"Nanny, I've told you, you can ask for help from the guards or Brenda" I said as she smiled.
"Thanks son, besides you're home early what's wrong?" She asked as I looked towards the stairs.
"I'll talk to you later, for now I have something important to do" I replied as she chuckled.
"I know you love her, but becareful" I turned to go but my eyes caught sight of the flowers I sent to Morena.
But why are they here? I thought she accepted it?
Just then,she walked towards the kitchen in a white short and pink tank top without a bra.
Yeah I know cause her nipples were standing erect. "Mrs Mona did you see,uhmm" she stuttered, avoiding my gaze as I boiled in anger.
"You should have rejected it, instead of throwing it in the trash can" I yelled as she flinched.
..
..
〰️ Morena's POV 〰️
..
..
But why's he going ballistic? I placed that on my bed, and now he's……..
"But I didn't do that……… believe me" I said, trying to calm him down but he just walked out on me.
Why does his unbelief hurt? I shouldn't be affected right? I turned and saw Brenda smirking.
"You did it right? What exactly do you want?" I asked as she scoffed.
"I want you out if this house,he's mine and mine alone" she yelled as I flinched, picked the flowers and note up before going to my bedroom.
..
..