Arrogant Maid. Chapter 34
2 min read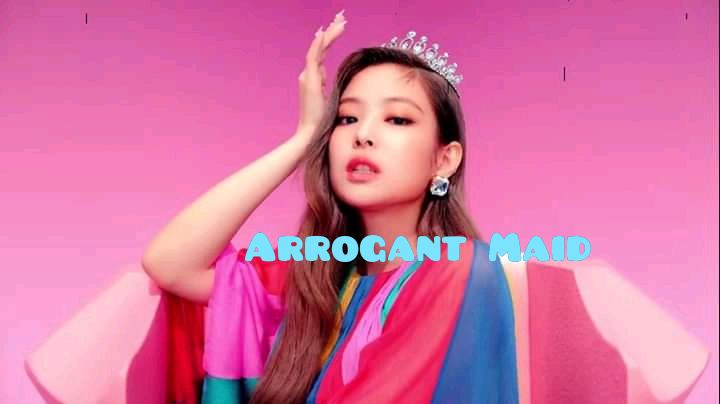 Arrogant Maid.
Chapter 34
Scott's POV
Imagine! Just imagine how rude this girl is, she even hung up on me.
Gosh! She's very silly.
But why am I even calling her? Not like I like that girl…maybe I do.
But I'm confused cause I'm not the type that likes poor girl. Never!
Brenda's POV
-Following day at work-
I was planning on going to report the chef to Scott's mom immediately its break time. He probably did not know that I've got connection with one of their leaders here.
After few hours of working, someone came to inform me that I had a visitor.
A visitor? I wasn't expecting any.
I reluctantly walked my way to the visitor's room and I saw Scott. He was dressed in a white suit, looking so pretty with his curly hair.
"Morning!" I greeted bluntly and briefly.
"You say Good morning not morning." He corrected.
"I don't understand, even when you were my boss, i don't do that sh–it, not to talk of now that you are nothing to me." I said.
"Really? I'm nothing?" He asked.
"Mr. Man, don't rephrase my sentence. I never said you are nothing, I said you are nothing to me."
"So what is the difference?" He asked and I kept mute.
"Answer me?"
"Do you have google on your phone? I will advise you ask it." I replied and looked away.
"Very rude girl. Anyways…"
"Spoilt rich kid, I'm listening." I interrupted.
"You know I can get you fired from here?" He asked.
"Whatever!" I said cause I know he could tell his mom to fire me.
"How are you doing?" He asked.
I turned to him in surprise and scoffed. "Are you asking about my welfare, let my boyfriend do that please." I said.
"Instead of living in your house, why don't you come and stay with me. My house is more beautiful and comfortable than the poor place you are living, the first time I got there, I thought it was dogs living there…you are too poor girl." He said and I grinned.
"I love that place like that, be living in your rich house and let me be living in my poor abode." I said.
"It's so bad when people like poverty." He said and brought out something from a bag he hung by his shoulder.
He presented the stuff that was inside a thick nylon to me.
"And whats's that?" I asked.
"Will you check it silly girl?" He asked.
I collected it and he stood and walked away.
He can't even say bye, I hissed.
I opened the package and was surprised to see a new Iphone inside.
"What!" I screamed in shock as I quickly covered my mouth with my palm.