Arrogant Maid. Chapter 36
2 min read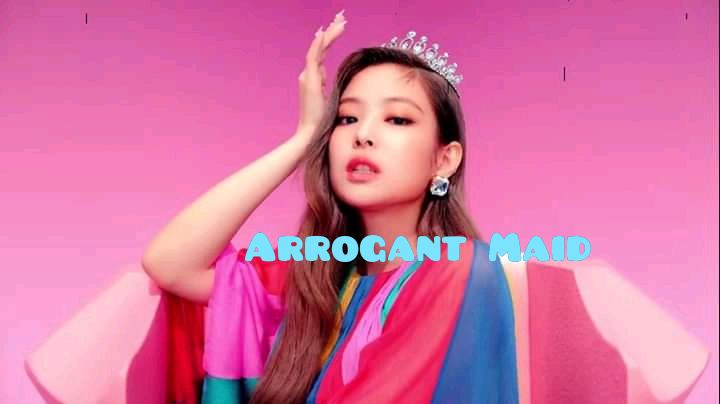 Arrogant Maid.
Chapter 36
Brenda's POV
"And why are you holding me?" Scott asked.
"Huh! Oh! True!" I let him loose and adjusted back.
"Is that your boyfriend?" He asked as he looked around the room.
"No…he's my…"
He interrupted before I could complete my statement. "You do not have to lie, are you guys are having a little quarrel?" He asked as he shook his head at the room.
"I…"
Before I could speak again, he added : "Some people just prefer poverty to wealth."
I sighed and went to sit. That stupid cheff really made me scared.
How did he know my house? Is he crazy?
"Poor girl, what are you thinking?" He asked, standing but I didn't answered back.
"Poor girl…have you become dumb?" I still didn't reply.
"You are not even grateful, you wouldn't thank me for the phone I bought for you." He mumbled.
I turned my face to him and said: "that guy that left is my cheff."
"And so? Your cheff and your boyfriend? I'm not bothered, girl." He said.
"He's not my boyfriend, " I screamed and he jerked back fearfully.
I calmed, I was almost losing it.
"Are you alright, poor girl?" He asked, intentionally frustrating me. "Why are you screaming like a dog? Has he broken up with you?"
I shook my head feeling pissed and threw my slim pillow at him.
He dudged it with his hand and approached the door like he was leaving.
"Are you leaving?" I asked, I wasn't expecting him to leave early.
"Am I suppose to sleep in this poverty stricken place with you?" He asked.
I wish he doesn't leave, I'm really scared that the stupid cheff may come back.
"Why don't you stay for a while." I said in my mind but I wasn't uttering a words.
My pride won't let me with to him to stay.
I watched as he walked out.