Crazy Couple. Episode 3
7 min read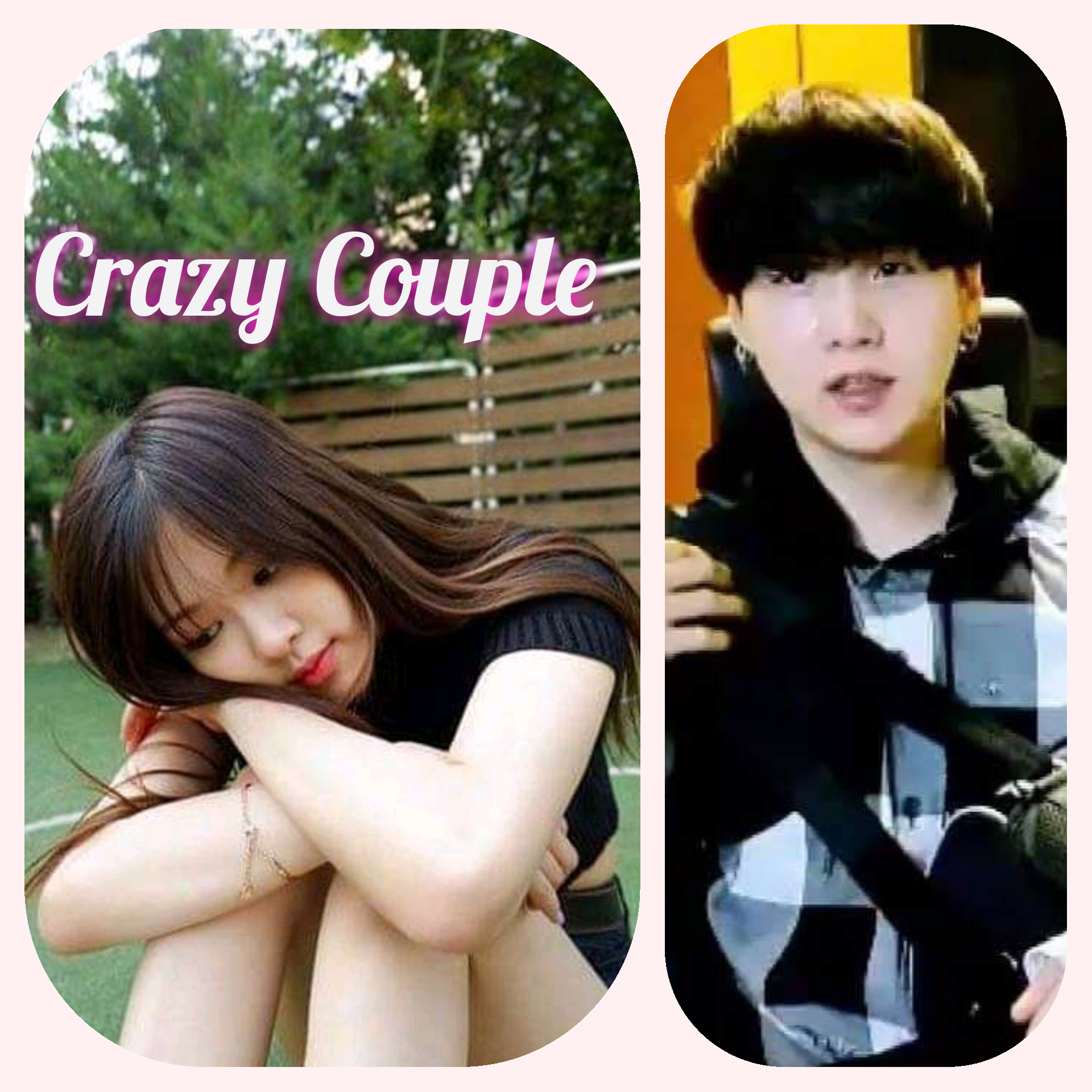 episode 3
Kate POV
After Bryan left , I walked in the bathroom carefully..
I just couldn't concentrate all through the time I was bathing my mind was just remembering what just happened.
I still can't believe Bryan saw my n@kedness..
a mixed feeling consume, the feeling of disgust , shame and confusion , I just couldn't understand myself..
maybe if I have told him earlier that I want to make use of the toilet , he might just excuse himself and all these wouldn't have happened.
right now I don't just know what to feel whether to hate myself or hate him..
gosh .. what a disgustful incident..
"but he didn't touch Kate…my subconscious snapped..
yea that was true he never touched me or even make any move whatsoever..but still I hate the fact he saw me n@ked.
yes I know we are married in front of the whole world but not a Union of the heart , we do not share any sort of bond or connection and not even a romantic feeling…
god!! this is really awkward.
I spent some minutes in the toilet just thinking about what happened..
when I noticed am almost freezing out I came of the toilet to the room…
I wipe my body and that's when I remembered I didn't bring any cloth to the room and my night gown I wore have mistakenly dropped them into the bath tub when I lost thinking of what happened earlier.
" gosh!!! not again I can't walk into the bedroom with towel tied around me..
still confuse about what to do , I decided to check his wardrobe…
he said this is his personal and I think he might have some stuff…
I opened it and all I could see was his big shirt and trousers.
I search through and I found one that I think it will be nice just to wear to the room and change it immediately.
I grab the shirt and made way to the room..
gosh this mansion is just too big , I can hardly find my ways…
I entered the room and he wasn't there.. just when I thought am lucky and started unbuttoning the shirt and when I just unbuttoned the fourth button the toilet door opened and he came out..
gosh I felt like being swallow by the floor that moment…
we were both staring at each other..
"emm…emm.am sorry he said and tried rushing out but that's when I tiptoed and almost fell when he caught me by the waist…
this time my cleavages were damn showing …despite that …we were still holding each other like how new lovers act in movies..
suddenly he carried me straight and pull away then said
" am really sorry…it wasn't intentional…he said and left immediately..
gosh Kate what's wrong with you…
what's happening??
you don't love this guy…all these is just an act, common control yourself .
its just few days after your wedding… I said to myself as I land my self on the bed and staring at the ceiling.
Bryan POV
I quickly rush downstairs and made way to the kitchen , opened the fridge and grab a bottle water gulp it down my throat just to calm my nerves..
Am really loosing it , if I don't get grip on myself I might do something.
I went to the sitting room and put on the TV to watch some movies just to get some weird feelings off my head.
And just when thought everything is over my phone rang mom's call came in…
oh my god …I couldn't pick..what of if she ask me where is kate ..and just then I saw Kate walking downstairs , I was relief and I picked the call immediately..
"hi honey…mom said with excitement revealing in her voice…
I'm fine mom and how are u and daddy…I said
" we are all fine and what about my beautiful daughter , I mean your wife…mom asked and that's when I put the phone on loud speaker so that Kate could hear mom voice herself…
she was at the dinning and I don't wanna be the person calling her…the encounter we had today is just enough.
"she is fine…I said
" where is she now…mom asked
"emm..I was about talking when Kate interrupted me..
" am here ma..she said, I just turned and look at her.
"oh my dear, how are u doing…hope u are enjoying your honeymoon, don't mind your husband he insisted that you guys are not traveling else I would have preferred you go to Florida…mom said
" No problem mom..we are doing great over here…Kate said
"really?? I hope Bryan his taking good care of u..mom said
" very well ma…he is taking very good care of me…Kate said
"and do u know he is a very good cook , you can ask him to prepare something for you some time…mom said and right I think am getting bored with whole of these conversation.
" mom sure I will prepare something for her, OK bye go and take care of daddy , you know that old man can't stay a minute without u…I said
"oh that's… OK you two take care…love you…mom said
" love you too mom…I said and hung up.
gosh…my mom with lots of drama.
"why did u end the call all of a sudden…Kate said
I look at her , searching for an answer to give her
" its nothing… am just getting bored of the conversation and I don't want her to disturb you with loads of questions… I said as I stood up from the couch and made my way upstairs.
I don't know but am nervous seeing her here with me.
kate pov
It has been one week and two days now since i and Bryan got married but still we are still behaving like strangers..
we hardly talk to one other except nagging about each other..
sometimes he is sweet and sometimes he is damn annoying that for some reason I feel like killing him but on the other thought he is just too cute.
Earlier today my mom called me for a dinner party at our house and she wants me to bring Bryan along..
I accepted the offer though, but I don't know how to tell Bryan…
I anxiously waited for Bryan to come back home and finally he came back..
when he walked in to the sitting room…I stood up from the couch and greeted
"hi"… I said
" hi..he replied without looking at me as he head straight to the room..
' oh god how am I gonna do this now…
then I started practicing what to say right there where I was standing..
"ummm OK..Kate be confident you can do this …I said as I breath in and out…
" umm….Bryan please will u follow me to mom's dinner Party…I said to myself..
"no , not that way..I corrected myself, let me try again..
"umm…Bryan, mom called and she said she wants us both to come for a dinner party at her place where she will be inviting some friends , so please will you go??…I said and almost immediately I heard his voice from my back
" I will …he said and I turned back , our eyes met . I just couldn't place what that look is but right now I think am a Cinderella lost in the eyes of her Prince Charming. what brought me back to life what the repeated words ..
"I will go with you , not because you ask but your mom already called me earlier, so I have no choice…he said and made way to the kitchen..
" seriously he had no choice, what if mom had not call him then he would have decline , what rubbish… I said inside of me as I made way upstairs.
*
*
Bryan POV
Am all ready for the party but am stuck here waiting for my so called wife..
one thing I hate most is lateness , not only to work but to any place am invited or called..
I sat down a
on the couch in the living room anxiously waiting for Kate to come down..
I turned my head upward again to check if she is coming down because have been doing that for several seconds now.
As i turned back..there she was, walking majestically like a Queen. she was so beautiful and looking very attractive that I could forget my eyes on her..
she walk down to me and before I knew it, my mouth open and some words came out..
"you look so astonishing… I said and almost immediately I regain myself. god ! why did I say that?
she smiled and then replied.." thank you.
"you are welcome… another sentence burst out..common what's wrong with me..
" shall we?.. she said
"of course …I replied, still wondering what came over me.
we got to the party and everywhere was looking lit..
wow!! Mrs mally really tried with the decoration..
I already know within me that all this , is my mom and Mrs mally plan and almost immediately the two duo came out of no where and hugged us but concentrated more on Kate..
'
" oh my Kate..you are really looking beautiful ..Bryan is really taking good care of you …Mrs Andrew said one of my mom and Mrs mally friend said.
"thank you ma…Kate replied
" And you my little boy then..I can't believe you've grown so fast and already gotten married… the woman said again as she rubbed my hair..
"hope you two have started planning for your kids…she said and this time I and Kate eyes met
" like for real …this woman is just out of it..
planning which kids , marriage that's not even real… I said within me..
luckily for us mom was able to cut her shot else she would have continue with her drama…
The party was going on so smoothly until the time for couple's to dance and the first couple that was called on was I and Kate