Pregnant at 18. Episode 8
4 min read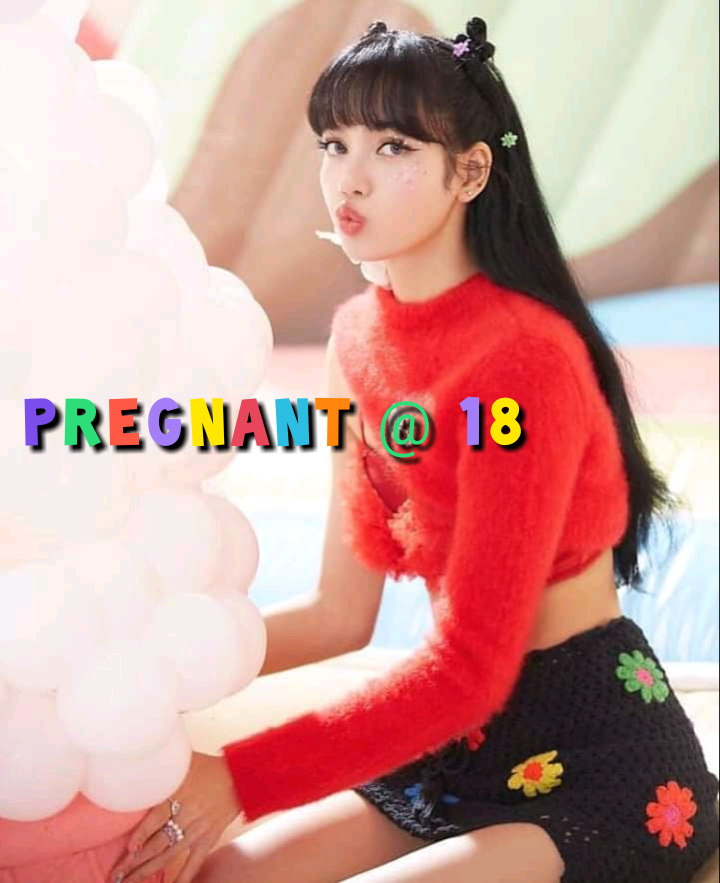 ????PREGNANT AT 18????
????HE IS A BILLIONAIRE????
????????BY CRYSTAL????????
???? EPISODE 08????
????JUSTIN'S POV????
I limped to the guestroom and met dad on the way
"Why are you limping?"he asked clearly holding his laughter
"She kicked me"I said and I felt tears weighing up in my eyes
This really hurts….My dad looked at me and then bursted into laughter
"Serves you right?"he said and walked away
"Call a maid for me "I shouted behind him
"Whatever!"he said while laughing
Why is everyone by her side….I walked like a penguin to the guestroom
I need ice…Shortly a maid came in with ice
"You can go now"I said cause she was still looking at me
"Oh"she said and walked out…What is up with her…I shrugged unzipped my trousers slowly
I put the ice and groaned as it touched me
Emily is really something else …How can she be this cruel
I limped to the bed and layed down slowly
????SYDNEY'S POV????
My inside maid in the Carter's mansion called me as I was about to eat
I smiled and answered it…"Good news?"I asked happly
"They are fighting and madam Emily kicked him on his balls"she said and my eyes widened
"What?"I shouted in shock
"Yeah right now I don't know if they are angry at each other or what but I got to go bye"she said and hanged up
If she hurt him I am going to kill her
Such a bitch I can't imagine Justin kissed me infront of her
That means he doesn't have feelings for her
I smiled as I took my phone and scrolled through our pictures while kissing
#Next__morning
????JUSTIN'S POV????
I woke up feeling better maybe because of the ice but it is still a little bit sour
I quickly took a shower and wore my work clothes
I have to go to the office…I took my phone and walked out slowly in order to not hurt myself
I got into the kitchen and found mom and dad ready for work
"Where the heck are you going?"my dad asked as I got in
"To work of course"I said and tried walking out
"Fix things with Emily then you can go to work"mom said and they walked out
Seriously I might count my self dead
Argh my life sucks ….I walked to the guestroom slowly and changed into something comfortable
I need to make her breakfast before she wakes up
???? ROSE'S POV????
Why does she always get everything….
Emily is my cousin and all her life she got the love perfect body
Attention and everything not this time… I am going to make sure I find her worst enemy and bring her down
Emily get ready for your worst night mare
♦️JUSTIN'S POV♦️
I was still cooking when I heard footsteps descending the steps
No one needs to tell me who it is cause I already know how she smells
"Good morning"I said as she went to the fridge
"Whatever"she said rudely
Seriously this girl got me through pain and now she is still rude
I know I deserved it but now I must be at least forgiven
She took out ice cream and sat down
She was about to eat it when I snatched the spoon
"No ice cream before breakfast"I said and she scoffed
"You know Justin I am going to make sure I kiss a guy infront of you and you will know how it feels"she said smirking and I felt my heart beat raise
"But I said I am sorry"I said looking at her
"Less sorry sorry more cooky cooky"she said and I laughed
That was funny …. Soon we started eating in silence while watching cartoons
I love cartoons and she loves them too so no need to be arguing about the remote
"Get me ice cream from the fridge"she said as she gave me her empty plate
"Go get it yourself"I said but later regretted it cause she hit me which caused me to stand up quickly
Her hand is so hard like the one of a man
But when you touch it is soft…I gave her ice cream and she started eating
Today she is so quiet and it's boring….I looked at her and she was asleep
Her lips are so tempting….I slowly bent towards her lips
No!she will kill me if she finds out
But she won't my inner mind told me
I kissed her and she immediately opened her eyes in shock….I am so dead today
.