Pregnant at 18. Episode 11
3 min read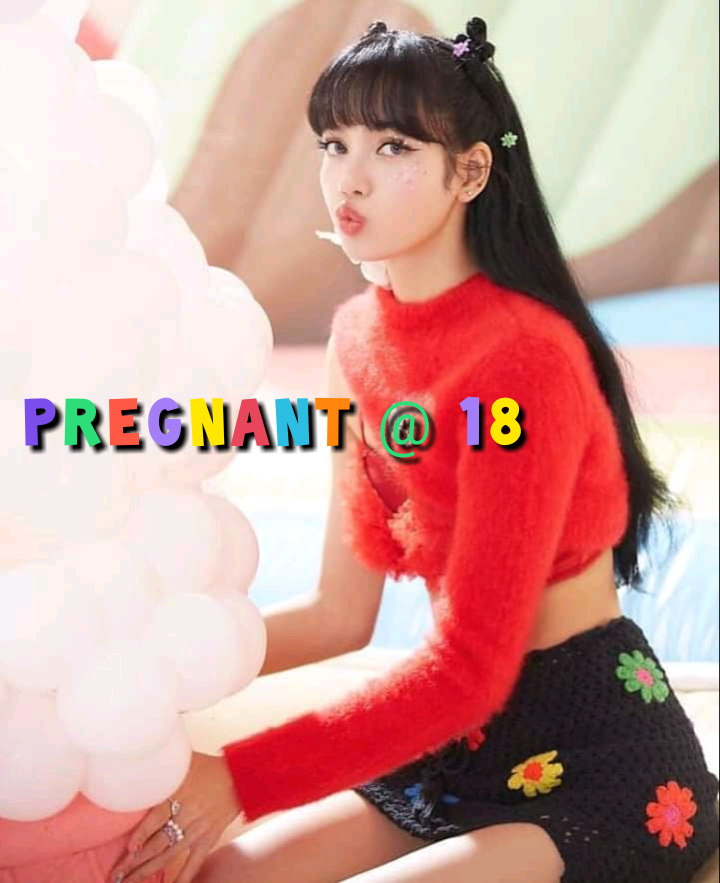 ????PREGNANT AT 18????
????HE IS A BILLIONAIRE????
????????BY CRYSTAL????????
???? EPISODE 11????
???? SYDNEY'S POV????
He gulped down nervously as he trailed his eyes around my body
"Come on baby I know you missed me"i said walking to him seductively
He closed his eyes tightly….Let him fall for it please
All I want is to be pregnant for him too
Immediately the door broke to reveal Jake
I quickly took the coat and was about to wear it when his voice stoped me
"Stop"he said and I threw the coat to the floor
"What is she doing here?"he asked looking at Justin in a look I couldn't understand
"She came to seduce me"Justin said and I felt embarrassed immediately
"Oh….I see….Since you know how to seduce how about you come with me"Jake said licking his lips
"No way"I said nodding my head in disagreement
"I don't have time and trust me the are cameras in here and you wouldn't like the whole world to see you selling your body cheaply"he said as he got to the door
"Follow me and don't dare to wear that coat"he said coldly
Oh god help me please…."But there are people outside the office"I said as tears threatened to fall from my eyes
He paid deaf ears to me and I had no choice than to follow him… Emily is sure going to pay for this
????JUSTIN'S POV????
I am so horny right now ….I just have to stop being a s**x freak…Gosh I thank my gods for bringing Jake in
I quickly took my phone and and went for the door
I am going home….What if another temptation will come
I need to get bliss biscuits for wife to be first
I drove out after telling my assistant….. Through my drive way I just thought about what would have happened if Jake didn't barge in
I got the biscuits and some more ice cream then drove to the mansion
Laughter is the first thing I heard as I opened the door
What's going on here….I got into the dining room to find Emily with a girl watching TV while laughing
Oh my god!!!
Sydney's nudes are trending….
#the biggest actor walking like a slut
#Attention seeker
#Shameless
"What!"I shouted and they all turned to look at me
"Oh Justin you are back yay"Emily said sarcastically and I scoffed
But who posted those photos…Geez Sydney can kill herself if she sees that
"Who is the guest??"I asked looking at the girl besides her who was grinning
"My cousin"she said and I rolled my eyes"Okay"I said and walked upstairs
I don't know why but I don't like that girl…I don't even want to know her name (????Written by Crystal Zee????)
#2 months later
♣️ ROSE'S POV♣️
it's been two good months while I pretend to like Emily for our plan
Trust me seeing her happiness makes me want to puke
Justin doesn't even talk to me which I don't even mind cause my aim is his child not him
Finally the day has come where I will give her the drug for miscarriage
Have been waiting for this for 2 months and I am thrilled it's here
Right now I am at the mansion making both of us tea as she insisted
I quickly added the drug into her cup and stair the tea
"Rose!"she shouted from the dining room… Seriously she is annoying
I quickly walked to the dining room…"What?"I asked faking a smile
"Pass me the remote"she said pointing at the remote besides her
Seriously if I tell her she is lazy she will start crying
I angrily gave her the remote but pretended I gave her happly
"Thanks and hurry up with my tea"she said and I smirked as I walked back to the kitchen
I will happily hurry up with it ….It was matching mugs but the left one was the drugged one
I gave it to her gladly and she gulped quarter almost immediately
I smirked as I sipped mine…..Let us watch how Justin is going to love you now Emily…..
.