A Night With A Cute Guy. Episode 27 and 28
4 min read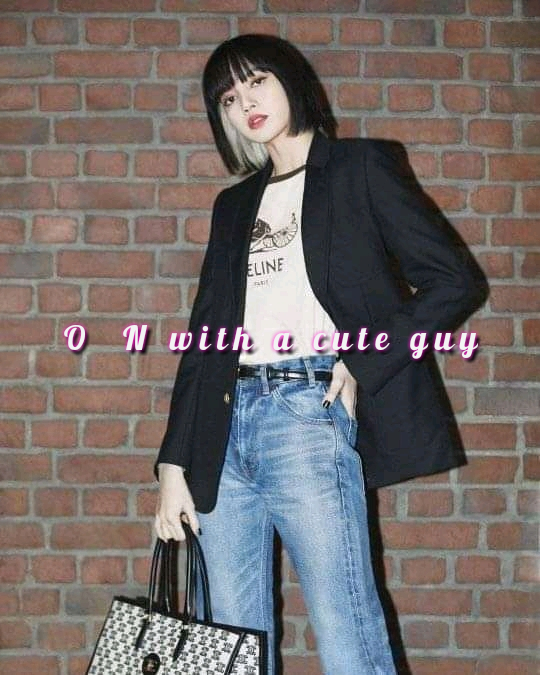 ????A night with a
Cute guy????
✍️Prin Cess✍️
????Episode twenty seven????
????Lisa????
I know he is shocked! Yeah….I was unconscious, but my mind and brain were still active.
The kiss lasted for two minutes, and it was quite deep and intense…
????Later in the evening????
I was discharged, I got home….(our house with Jackson)
I ate a lot……to recover my energy..
Hmmm….we cleared out all memories of those wicked parents.
"am so happy to be back, and that too, with my brother",I said, holding him.
"awwwn, me too",he replied, and kissed me on my forehead.
i went to my room, freshened up. I laid on my bed…I couldn't stop myself from smiling all the time….the thought of the kiss…is giving me butterflies in my stomach.
Just then, a text came in!
"come outside your house".Michael texted.
"buh, its late",I replied.
"please?",he pleaded
"alright fine, I will be there now",I texted back.
????Michael????
She walked outside, and according to planned, the place was light with candles.
I was on my knees with the ring I kept for my future wife.
"lisa will you make me the happiest man by doing me the honour of being the mother to my unborn children? ",I asked.
I could shock written all over her face…as she covers her face.
"yes I will",she replied.
I placed the ring on her finger, and hugged her.
????Nora????
We came out of our hidning place, clapping and cheering!
"awwn guys, I love you",she said, hugging us one by one.
"i love you too",I replied as she hugged me.
????Richie????
"awwn, even if you are not my real sister, you still mean a lot to me, infavt you are like a sister to me",I said and hugged her.
"i love you so much! You didn't sand for injustice, you put your life at risk, thank you so much, I owe you",she said.
????Lisa????
Richie has helped me so much….the least I van do is to end the rift between her and her husband!
I have a plan!
T b c
✍️Prin cess✍️
????A night with a
Cute guy????
????Took my virginity????
✍️Prin cess✍️
????Episode twenty eight????
????Vera????
Lisa called me in the middle of the night!
This is fucked up! I picked the call….
"yes lisa, what's the matter?",I asked.
"bad friend! We need to see",she said in a serious tone!
"like right now?",I asked.
"no! Tomorrow morning",she replied.
She didn't even wait for me to sat ok, she hung up.
Hmmm!
⛅The next day⛅
I dressed up, ate and rushed over to Lisa's house, after I travelled, I hadn't had the chance to come there.
I walked in, and met a new face….a handsome guy at that!
Is lisa dating him? I thought she will ebd up with Michael!
I greeted him, as I walked upstairs, the guy is irresistible, I almost fell.
I knocked on Lisa's room door..
After few secs, lisa opened the door, but she didn't let me in.
"wont you let your best friend in?",I asked.
"forget that! There are a lot of things I wanna tell you",she said, and that was when I saw the bandage on her throat!
"oh my gosh! What happened to your throat?",I asked.
"well, its part of what I want to tell you",she replied, closer the door behind us and we went outside.
She told me everything….. And I still haven't recovered from the shock!
Whoah! This..is crazy!
"so uhmn…..is your brother single?",I asked.
????Lisa????
"I don't really know…",I replied, thinking.
"alright, can you find that out for me?",she asked.
"uhmn…OK",I replied.
"thank you",she replied.
"uhmn….there is something else I need help for",I said.
"what is it?",she asked.
"well Richie and blake haven't been getting along ever since they got married. I need you to get her husband to meet us in a place where no one will see us, remember, you mist be seen by Richie or anyone else so you won't get suspected",I replied.
"easy peasy",she said.
"thanks bestie".I said, smiling.
She left, and I walked inside…oh why I closed the door?
Well Michael is still sleeping, he slept with me in my room last night!
Awwn….we cuddled and kissed.????
I walked in, Jackson was still in the sitting room.
"who is she?",he asked
"my best friend",I replied.
"she is actually kinda pretty",he said.
"do you like her?",I asked excitedly.
"nah, I have someone else in mind",he replied smiling.
"hmm brother, ok tell me who the lucky girl is",I said.