A Wife For The Prince. Episode 5
7 min read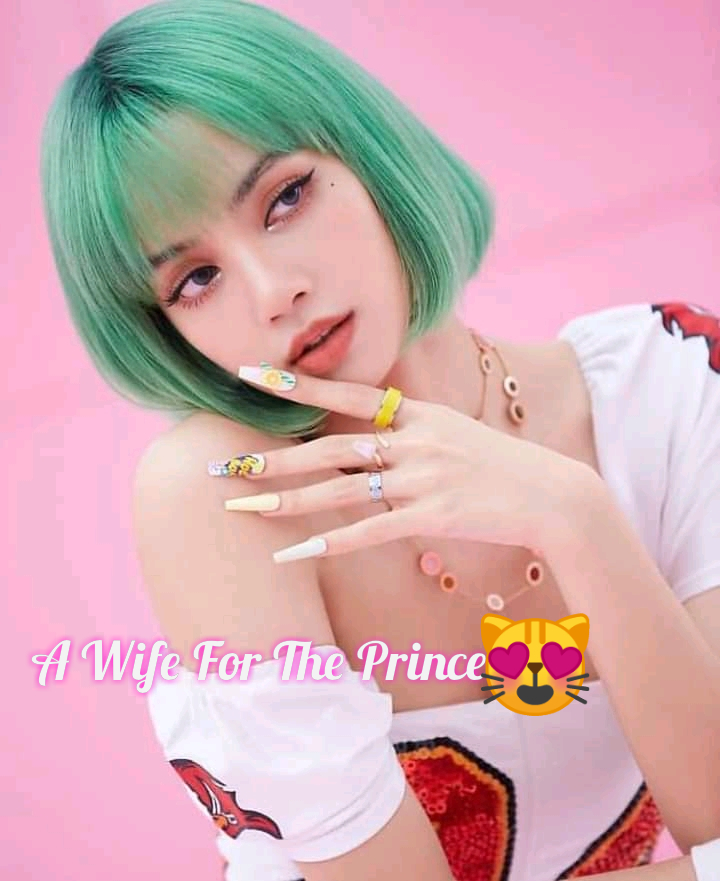 ???? A Wife For
The Prince ????
????( The girl in my dreams)????
Episode 5
By Simrah Saeed
???? Ryan ????
" Can you please cancel that occasion or better still that of me picking a wife Dad?"
I said to him who passed me a glare. I am not ready, I can't pick anyone from those desperate maidens…
Lots of things is creating huge fear in me.
What if A doesn't show up on that day?
I will have to pick someone that's not her?
" That's not happening Son, you are the crown prince and my heir. I need you to get married Ryan, you are not getting any younger " he snapped.
" I understand Dad but I can't just pick someone I don't love to spend the rest of my life with, how will the marriage end?"
" It's a must that you will pick a wife on the yearly royal occasion, I will cancel it only if you bring home a wife before then. No further discussion on this "
He said with finality walking away from his chamber.
" Dad " he waved his hands in the air dismissing me.
I sighed running my hand through my hair. I need to find A.
I seriously need to! Knowing that she truly exists brings me nothing but joy.
I have to go to the pizza shop, just maybe, I will find her there this time around.
***********
I came out of the car and my chauffeur closed the door.
" Take the car back home, I will call you to come pick me later " I said to him
He stared at me for a while before nodding.
I let him drove me here because of that and he can't question my order can he?
" yes my prince " he bowed entering into the car .
I breathed out before walking away to the shop.
What if I find her there? What do I do? Will I be able to talk to her?
" My prince "
Her mum called smiling widely at me..
My A looks so much like her, the exact way she is in my dreams.
" Good afternoon ma'am " I greeted politely while bowing slightly in respect.
She's not here today too? Gosh!
" Afternoon my prince, you are welcome "
She replies going towards the oven.
I dressed casually today with no royalty attached.
I just wish to be like everyone out there. I like the fact that I am royalty but I don't like the respect I an having.
Even the old respects me so much!
" You came for some pizzas?"
I shook my head at her question and she frowned.
" No ma'am, I came to help you with some works. Since A… Uhhm I mean Alyssa, since she's always out, I decided to come help you "
The frown on her face didn't go but deepened ! What? Did I say something bad?
" how did you know her?"
Huh?
I didn't see that coming! I smiled nervously at her .
" Uhm, I think I heard you calling her name the last time I came here "
Her mouth formed an ' O '
" That girl is something else "
She muttered under her breathe but I heard that.
" I would have loved it if you help me but you can't my prince, you are royalty, what will the people say? The crown prince seen at the pizza shop making pizza?"
Hmph!
Because I am royalty I just can't do what others simply do? That's unfair you know.
I won't let her win, I have to stay here till A returns at least.
" You don't have to worry about that, it's no crime helping you right?" I asked.
" No my prince "
Perfect!
" It's fine if you call me Ryan ma'am, I am more of a Son to you and no objection, I am helping you. You can relax, I can make pizza that will be as good as yours "
I gently held her hand taking her from the oven and I took over while she stared at me with mouth opened.
Yeah! It's time to display my skills!
" My pr…. Ryan, you can't be doing this "
" Don't worry " I pushed her .
A smile crept on her face and that warmed my heart.
I derive joy in seeing others happy!
I have always had passion for cooking and preparing any kind of food but me being a prince didn't give me much opportunity to do that myself.
*
*
*
*
???? Zoey's POV ????
" How did it go?" Tessa my best friend asked .
I wasn't joking when I say Prince Ryan likes me. Of course he has to because I am the only female friend he's ever gotten.
" It went well Tessa, you need to have seen how happy he was to see me. He was all over me "
I dramatised !
He told me he missed me, we went for a tour in the palace even if I know everywhere.
Since it's with Prince Ryan, I can go a thousand times.
" That's a credit, my best friend will become a queen and I will have free access to the palace " she yelled making me chuckle
" Yeah! I will have Prince Ryan to myself soon, I know he's going to choose me as his bride " I said proudly flipping my hair.
I mean he can't choose any girl like that, a girl he doesn't know I mean.
I have 95% chance of him choosing me, I am certain about that.
I just can't wait to have the power, to have the whole kingdom under me .
I will do and undo, I will control anyone and everyone!
I just can't wait to become royalty and shove it in princess Emily's face that I happened to be her brother's wife.
I don't just get why she doesn't like me a bit but I don't care though.
***********$$
???? Alyssa ????
I walked hastily towards my bike. I have a lot of delivery to do and I don't want Ama nagging at me.
I was almost at my bike when someone bumped into me.
When I was about falling my butt on the floor, two arms held me firmly making me stand still.
My eyes snapped up to see a beautiful eyes staring into mine .
He looks so handsome tall and seemingly rich.
With small pink lips, smooth face, deep dimples , straight.. ..ugh!
I snapped out of my trance and pushed him away.
" I…I. am sorry, I didn't see you coming my way "
I scoffed glaring at him.
" How will you see me when you were busy staring at your goddamn phone " I hissed loudly.
" I am sorry okay "
" Hold it "
I rolled my eyes walking away.
" Wait!"
What now huh?
" Can we be friends?"
Seriously?
" I don't make friends with strangers "
" Okay, can you at least give me your number please?"
I paused and turned back to look at him. I walked very closer to him and crossed my arms.
" No Mister "
I climbed my bike and drove off leaving him standing right there.
He shouldn't try stalking me else, I will design his handsome face.
Did I even have a phone?
*******
My next delivery is not far from the shop so I will just go before I come to rest.
I came down from my bike entering into the shop when I met Lucas!
Lawd! I am not ready for any fight, not with Ama few feet away from me .
I could see a smirk on his face.
I took another direction and he stood in my front blocking my way in.
" What's this again Lucas? "
" Nothing, can't I come to see a friend?" He shrugged and I scoffed.
" The last time I checked, we aren't friends so leave my way "
" Chill Alyssa or are you afraid ?"
I hissed pushing him out of my way when he grabbed me from behind and I loosed balance falling down on the floor.
What?
That didn't just happened did it?
Before I could stand on my feet , he hit me real hard on my stomach.
Ouch ! Ouch! That hurts!
His smirk widened !
Anger rushed into my vein kicking him with my leg while on the floor.
He stumbled falling with his face kissing the hard floor which gave me the opportunity to stand on my feet.
I don't just go about fighting, they are always bringing out the stubborn part of me .
I turned him on the floor landing a punch on his face and mouth as blood oose out immediately.
I hit him continuously for about five minutes.
" Ouch! Alyssa! You are hurting me "
It's my time to smirk.
I sat on his th*gh grabbing his d*"k pressing it real well which led him whimpering in pain .
With my one hand, I brought out a rope and tied his both hands to the back of his head.
I slapped him, kicked him..
His mouth was bleeding, his head and like wise his body.
My world stopped when I heard Ama's voice….
" Did you want to kill him Alyssa?" She shrieked running towards me.
I sprang on my feet taking to my heels when my eyes caught some pair of hazel eyes staring at me with shock written all over him..
Oh my God! Prince Ryan?