A Wife For The Prince. Episde 7
5 min read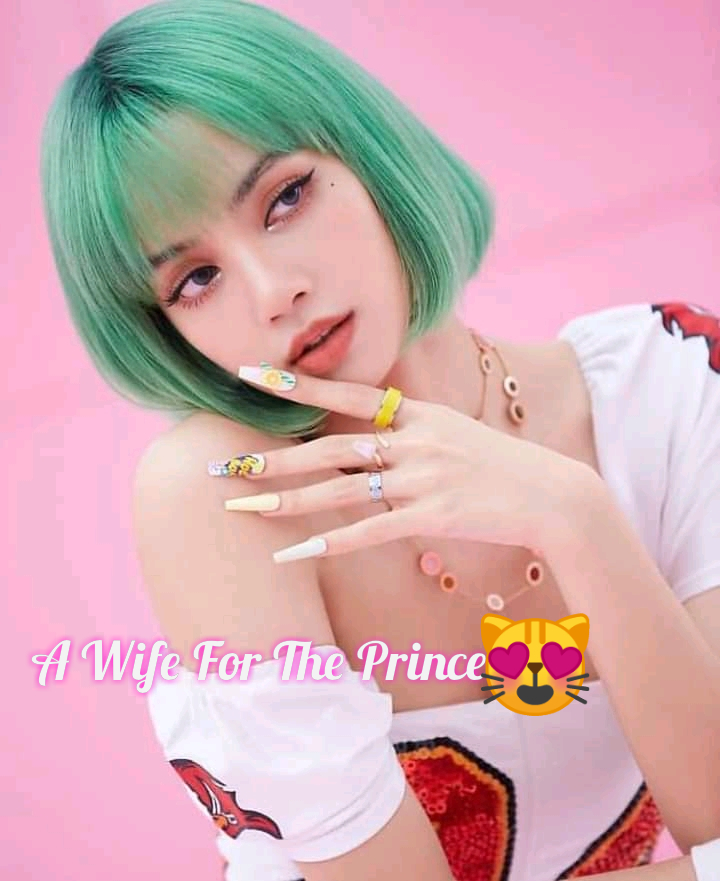 ???? A Wife For
The Prince????
????(The girl in my dreams)????
Episode 7
By Simrah Saeed
???? Ryan ????
I chuckled seeing the way she stares at me.
Her face reddened bowing her head.
It still baffles me how my A turns out to be a fighter.
For some minutes I watched her beat up that boy, I became scared.
A full grown up guy like me! Like how did she do it?
From where did such powers come from?
Everything seems like a dream to me, the girl I have always seen in my dreams for almost ten years now is right before me .
She looks more beautiful than I saw in my dreams.
She has a beautiful plop lip, she has a long hair, curvy shape. She look so natural and
I scoffed and looked away, I can't start admiring her after I laughed at her checking me out.
I really wish I can take her home now to Dad and he will cancel that occasion of me picking a wife.
But I need to take it slowly, I need to become friends with her first and make her comfortable with me.
I will try as much I could to stop her from fighting.
" Can you tell me now Alyssa?" I asked again.
She fumbled with the tip of her glancing at me.
" I..I..I didn't just love to fight, they are always getting on my nerves making it look like the bad one "
" Growing up, I was a cool kid who hates trouble, I hated having issues with people and so they took that opportunity and began bullying me "
" they will gang up and beat me on my return from school, it got to a point I couldn't take it anymore, I had to stand up for myself "
" Lucas stood on my way coming from where I went for delivery, I tried avoiding his troubles but he dragged and slapped me, I needed to fight for myself "
The only thing I heard from what she said was the last part, all my attention was on her voice, it's the most angelic voice I have ever heard.
It's not her fault she fights though , why will those riffraff take advantage of her?
She looks so calm to be troublesome.
" I understand they look for your trouble but when they come after you, ignore them like they don't exist. It's when you exchange words with them that will give them the avenue to continue "
I said to her and she shook her head.
" They wouldn't still let me be "
" Trust me they will "
I replied.
I want to know those people that wouldn't let her be.
I will just assign some guards to be following her secretly and give me feedback on who looks for her trouble .
I can get them locked up in the palace cell.
" I was really disappointed to seeing a beautiful lady like you fighting, if you respect me as your prince, please you have to stop fighting "
She bit her lip and nodded! Oh God! She looks so cute doing that.
" I will try my prince, I promise "
" Good so friends?"
She furrowed her eyebrows while I narrowed my eyes at her.
Did I ask for the impossible?
" Y… you Prince Ryan wants to be friends with me?"
" Yeah, that's what I asked for "
I saw as she blinked her eyes rapidly before her lips curved into a smile..
" Friends "
*
*
???? Alyssa ????
I alighted from the car all smiles, I can't believe Prince took me out and asked me to be his friend.
Like the prince of Cebu? Oh God! This is more bigger than winning a lottery.
" I have a meeting to attend in ten minutes, my greetings to your Mum and stay out of troubles "
He has told me to stay out of trouble for the tenth time now.
I smiled shyly blushing. I have never thought of standing with him before, getting the privilege to do so is rare and I didn't just got lucky to talk with him but become his friend.
Maybe one of this days, he will take me to explore the palace like I have always dreamt of.
Should I start raising my shoulders up already?
Some ladies will be so jealous of me, someone like Martha and her crew.
" Yes my prince "
" I would love it if you call me by my name, we are friends right?"
I know right but I can't call him by his name, it feels awkward!
" I am sorry my prince, I have to get used to calling you that "
" It's fine by me, alright then, I will see you tomorrow "
I nodded, base him a goodbye and began heading into the shop.
I can't wait to tell Ama how I dined with the prince.
I am so excited right now !
All thanks to Lucas who stood on my way and he doesn't seem to recognize me as the lady who scared him with a snake, a fake snake to be precise.
I could feel his gaze on me till I entered into the shop.
" Ama " I shrieked hugging her from behind only to receive a slap.
What did I do now huh?
" Did you want to fall me down?" She turned to me crossing her arms.
Lawd! I hope she forgets what happened earlier.
" I am sorry Ama, I am just super elated. Guess where prince Ryan took me to?" I yelled jumping up.
" Is that why you want to break my ear drum? You will tell me about it later but for now, some visitors are waiting for you"
Huh? Visitors? Who do I know aside Irene?
I stared at her in confusion and I could see her hide her smile.
Seriously?
" Who are they?" I asked curiously?
" You see that for yourself, they are at the other side of the shop, don't keep them waiting "
" Ama "
" Go Alyssa "
I breathed out and made my way there ! Who could they be and why did they come visiting me?
Maybe it's a mistake of identity.
It should be another Alyssa not mine! It can't be mine right?
" Aunt Lissa"
Okay!
Princess Melanie?
She hugged me real tight and I stared at her before hugging her back.
She's so beautiful and free minded!
" Princess, what are you doing here?" I asked ruffling her hair.
She stretched her hand to the right direction and ….
What? The princesses? This is a dream!
" You?"
Princess Scarlett called in surprise!
*
*
*
???? Unknown ????
I rolled on my chair as my spy from the palace brought an information for me.
" Are you sure about that? " I asked again.
" Yes Sir, I am very sure "
" Good, you can leave and make sure no one sees you "
" Yes Sir "
He bowed and left.
" Mark "
" Yes boss "
" I just got some information that the king and the prince will be going for a royal meeting in the next town "
" Yes boss "
" Good thing they will be going alone with just their chauffeur and no guards "
" I want you to go together with four of the boys "
" Yes boss, what should we do? "
" Ambush them and kill the both of them, I want the King and Prince dead "