Arrogant Maid. Chapter 61
2 min read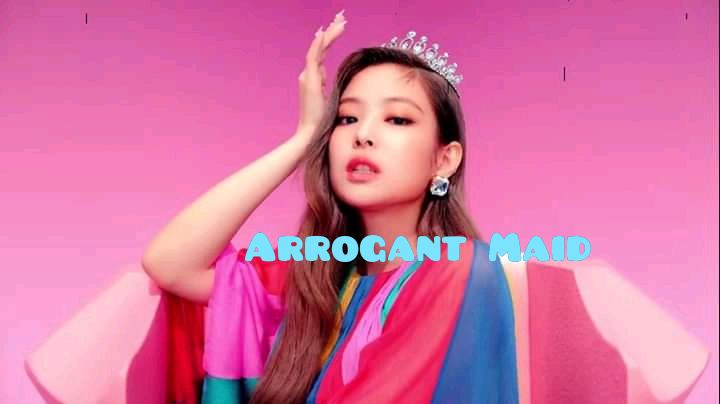 Arrogant Maid.
Written by Oyebamiji Samuel Feathers.
Chapter 61
Brenda's POV
My heart constrict against my rib cage, fear was having its full strength over me, I felt like life would leave me as the silly chef walked to me.
He was only on his pl@y p@-nt.
"You are attempting to do what is against the principle of life." I said to him and he smiled.
He laughed all of a sudden and beat his chest. His laugh was hysterical.
"Who made the principles of life? Who started judging what is right or wrong? Life just happens.. " He laughed and squatted before me.
"Release me." I yelled angrily.
"Don't get yourself worked up, dear." He smiled and placed his hand on the edge of the tóp I was wearing.
"Take your silly hands off me." I yelled.
"Aww…." He said and took his hand øff.
He rubbed my face gently and I shook my head, I almost bite him when his palm got to my mouth but he had taken it away.
"You are evil." I shouted.
I was helpless, this man is about to destroy my life.
He angrily tóre my cloth all of a sudden. My face burned in anger and I felt like seeing something to hit him.
I felt ashamed when I saw that he could see my underage-mënt.
I did not know what else to do to make him stop anymore.
I closed my eye and accepted my fate.
Scot's POV
I walked inside the building, I met just one person at the reception and I just acted like I wasn't a visitor.
I walked through the reception office and followed the map to where the chef was.
I ran quickly and I got there in about four minutes, I peeped and saw the chef squatting beside Brenda.
While calculating how to take down the two men that were standing at the entrance, I saw the chef tøre the clóth of Brenda.
That got me angry, I revealed myself and shouted; "Leave her."
The chef turned and to my surprise, many muscular men started coming from different rooms.
They were many than I had thought.
The chef laughed and stood, he stood akimbo and said; "You must really love your sister to come here , since you can beat me, can you also beat about seventeen of my men that are here? …." He laughed hysterically.
"They are with guns." He said and two men suddenly knocked me at that instant with gun on my head.