Arrogant Maid. Chapter 63
2 min read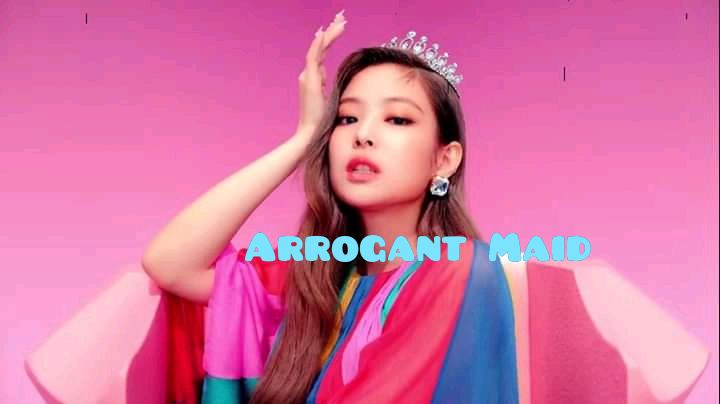 Arrogant Maid.
Written by Oyebamiji Samuel Feathers
Chapter 63
Brenda's POV
"Untie her." Scot commanded the chef and he did as Scot had said.
I stood and ran behind Scot.
"What will you do now? Kill me in my father's company?" The chef asked proudly.
"No, I'm not evil like you." Scot said and shot him.
He held my hand and we both ran downstairs, as soon as we get to the reception, the attendant there asked ; "Are you one of the guards of Chef Joe?"
"Yes…He sent us somewhere, we will be back." Scot answered and walked swiftly with me outside.
We walked a distance to where his car was packed, we got in and he drove as fast as he could..
We were both tensed, so I could not utter a word.
After we arrived home, we got off the car.
"Scot, don't you think shooting him will cause a problem?" I asked.
"I shot him in the lap, It was a strategic place, he won't die but there won't be treatment cause the bone I shot at had been damaged, he would be left with no option but to cut it." Scot answered.
"My days! Meaning that he's going to become one legged man?" I asked.
"I did that cause of you." He answered and walked inside.
I followed.
He went to get a drink and poured it inside a glass cup.
"You should drink this." He said and served me the cup.
I collected it and said; "I'm thinking if I should tell you 'thank you' for coming to save me or just keep it."
"Keep it." He answered sharply and walked inside.
Whatever!
I drank and I felt relaxed.
He came back with a first aid.
"What's this for?" I asked, I do not think I was hurt anywhere.
He ignored my question and bent before me, he held my leg and cleaned the area that had been tied with rope when I was kidnapped by the chef.
He pressed it and I shouted; "Ouch!"
"Now you know what the first aid is for." He said and began to treat the part of my body that was tied.
After he was done, he went to return the first aid and come back.
"Are you still thinking of appreciating what I did?" He asked.
"What did you do?" I asked and poured myself another drink.