Arrogant Maid. Chapter 65
2 min read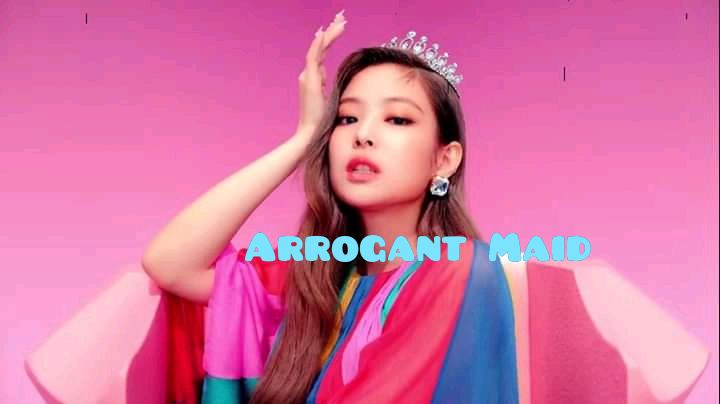 Arrogant Maid.
Written by Feathers.
Chapter 65
Brenda's POV
"Because you are poor, yeah…It would never work between us, don't think about it." He said and his words sounded real to me.
Well…Am I having feelings for him already?
Why do I suddenly feel sad?
I left the entrance for him so he can walk into his room.
He stood still and pressed his eye on me.
"Are you sad?" He asked.
I shook my head in response. I was actually sad.
"I don't like poor people" He said.
"But you care for them." I replied sharply.
"I don't care for them…yours is just different, I don't know why." He said.
"Not love, did you like me?" I asked.
"I just said I never liked poor people, are you deaf?" He asked.
"Oh! I do not believe you." I said.
"Your choice , how about you? Do you like me?" He asked.
I was quiet fo a while.
"I hate you….before." I said.
"And now?" He asked.
"I don't know." I looked away and he smirked.
"You really think we would become a boyfrend and girlfriend one day?" He asked.
"I've never had such dream." My reply was sharp.
"Don't have it…." He said and wanted to walk inside.
"Wait!" I said and he paused.
"They say….handsome men utters what is different from their heart sometimes."
"What are you talking about?" He asked.
"I'll try to kiss you, if you didn't let me, then you never liked me like you have said."
"I'll never let you." he said.
"Let me try first." I said and he smirked.
"Fine." He said and I went to stand before him.
I looked into his green eyes and let my eyes fall to his lips. I took my lips to his and he didn't repel.
I swallowed his lips in mine and kissed it softly.
I let go of his lips, neither of us utter a word, I walked away.
—-
I lay on my bed, wondering why Scot never repelled the kiss.
Does that mean he like me?
But I'm poor.
It might not really work out between us , but I'm really beginning to like him.
He would never take advantage of me, he cares for me and always show up when I needed him most.
He would have made a perfect lover, I think I'm falling in love with him.
But seeing that he keeps saying he never loves me, I should be careful.