Mafia Maid. Chapter 1
5 min read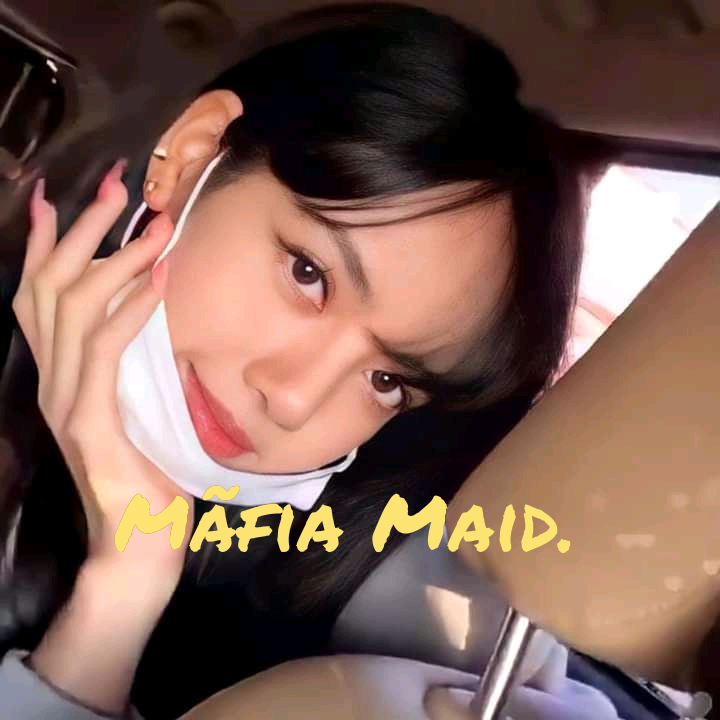 The Mafia"s Maid ????????
〰️I bought her, she's my son's favourite 〰️
AMETHIREX ????️????
Chapter one ✳️
????Carissa ????
'Carissa come downstairs you fool" my aunt shouted
I ran all the way downstairs in fear of what my aunt will do to me this time ..
It has been almost two years that I lost my parents and my life has been hell
If I had been on the streets it would have been better
She sells girls to rich men as s*x slaves and maid's …I hope my time as a v1rgin is not up ..
"Yes ma "I said kneeling in front of her
"You fool "she said giving a me a dirty slap …
"Go to my room and wash the clothes in the laundry basket " she said pushing me to the floor ..
"tonight you have to get prepared "she said and I tried to stand up …
I walked upstairs to her room and I packed the clothes …it was very much so it took hours to wash it ..
I laid on my bed in tears pouring out my feelings
Night came …
My aunt entered the room and she threw clothes at me …
"Wear them and follow me "she said banging the door
I don't know what is going to happen to me …..
I checked myself in the mirror for the last time but I must confess I looked awful in the dress and I feel uncomfortable ..
I hope it is not what I am thinking ..
???? Alejandro ????
"Send more men against his men " I shouted over the phone…
Who dares me ?
I would make them all regret his actions ..the trucks that were transporting the dr*gs from America to Mexico were stopped by that fool ..
I checked my time oh my gosh am f*cking late … Alexander is going to get mad at me again , am so irresponsible two hours late !!!
I picked my car keys and I raced out to the house to his school ,I met him sitting in front of his class crying ..He is just four years and I am making life so miserable for him
"Alexander I am so sorry " I said going on my knees ..I am no Mafia in front of him even at his tone I tremble .
Alexander is everything I have ever since his wicked mum sophie ran off when he clocked two years …I vowed never to fall in love with anyone again .
I need a maid that Alexander would like the one I got in the past were freaking annoying and weren't enough to satisfy my desire
"Dad it isn't fair "he said not minding my apologies
"I wish my mum was here she would have taken care of me better "he said still crying
"Stop talking about your mum I gonna get you a maid "i said trying to make him happy ..
"Who is a maid "
"She is gonna take care of you and act like you mum "I said trying to make him understand better …
I called Maya to ask if she was going to sell her girls today …..I need a maid who will take care of Alex and s*tisfy me in bed …
I called my friend Ethan to see if he was interested in going to Maya's place so we left the house around 10:00 in the night when Alex was asleep ..
I drove to Maya's place with Ethan with the mindset of buying a maid …
Maya stood on stage and she announced that she was going to be selling twelve girls ..
As the best client I was asked to choose between the girls first ..
I checked from the first to the fourteenth girl but I didn't like them …then the shivering one caught my attention .
She was curvy ,young , beautiful and good enough to satisfy my ..
I signified that I want to buy her …I placed the money on her and I told her to follow me in a room …
????????
"Take your clothes off " I commanded …..she wasn't willing to comply with tears in her eyes …
I walked up to her and I unzipped her gown dropping it to the ground ….she tried covering her n*kedness but it was off no use ..I pinned her to the bed and I pulled off her p*nties …I gently carresed her putting my finger into the pussy …she sobbed gently but who cares ..
She so tight definitely she must be a v1rgin ..
"Dressed up and come to my car right now "I said and I left ..
????Maya ????
I am so glad I finally got the chance to sell Carrisa .. every of the property will belong to me and she will only serve her master forever ..
I was supposed to marry Louis who is Carrisa's father but her mother took my place instead ..I planned an accident but unlucky Louis died trying to save Carrisa's mother ..
I would make sure she suffers for the crimes of her mother and I would make sure she's never happy ..
"Carrisa go and pack your bags and follow Alejandro "I shouted at her
She looked sadly at me and she followed him to his car ..
⚔️Diego ⚔️
"Sophie " I called from the sitting room
"Yes baby I am coming "she replied coming down the stairs
Alejandro in my greatest enemy and he his the best Mafia in the whole of America …I intentionally snatched away Sophie from him …I would make life hell for him and make sure I take every lady that he loves from him ..
"I have a mission today love " I said and she looked sadly at me
"Diego you never satisfy my desire " she said sitting on my lap
She unbuttoned my shirt and she trailed her long nails from my chest down to my trousers ..
Then someone interrupted us
"F*ck" Sophie said and she went upstairs
"Boss I have something to tell you "…
"What "
.