Mafia Maid. Chapter 6
4 min read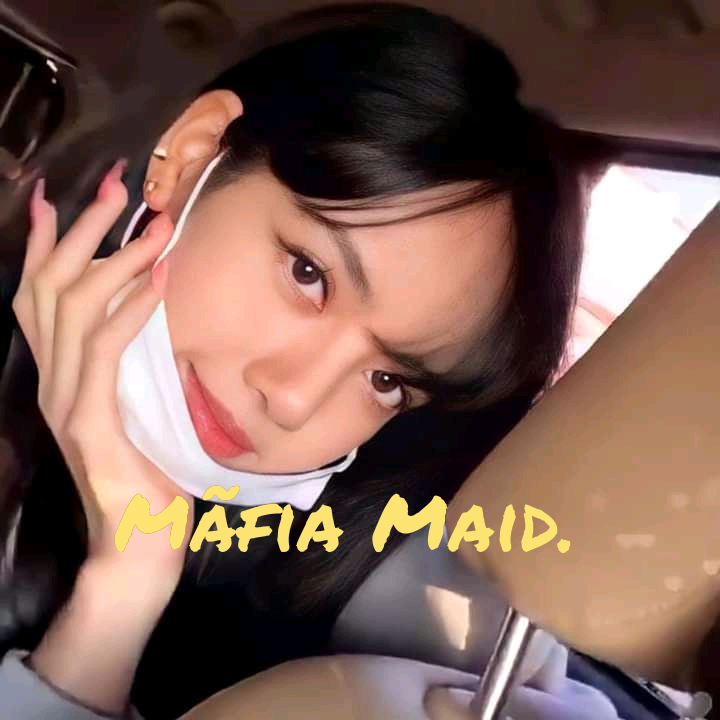 Mafia Maid ????????
〰️I Bought her ,she's my son's favourite 〰️
Chapter six
???? Kimberly ????
"Ethan be careful " I told him as her drove roughly to the building for my modelling agency ..
" I am my love you are getting so scared" he replied looking at me …
"I wanna tell you something "
"Go on " he said …
"Carissa would be perfect for my modelling agency ,I think she should join " I said
"I don't think Alejandro will allow that to happen ,he won't let go of his maid " he said …
"Maybe I should talk to him "
"Fine you can "
Our car came to an halt in front of the large building that would be a very awesome agency in few months ..
We met the people putting the studio in place ..they decorations wall papers were selected and we paid the necessary people .
I was thinking if Carissa will be safe with Ella
????Ella ????
I watched every one leave the house leaving I and Carissa behind ..
I wasn't happy with this I thought Alejandro would ask me to come to work with him.
Kimberly is getting on my nerves by supporting Carissa in everything she does ..
"Carissa !!" I called from the sitting room
She came downstairs and she stood before me
"I am here " she said bowing her head ..
" You fool I have called you for over five minutes now " I screamed at her
" I am so sorry " she said
" Go upstairs and pack my clothes including my undies and wash them "
" Okay " she said and she left
My phone rang and I checked the caller ,it was Maya
????????Hello Maya ????????
????????Hi Ella ???????? Maya said
????????Hope our plans are falling into place ???????? she asked in a worried tone
????????yes just that Alexander loves Carissa a lot ????????
????????Okay it's fine just make sure no one knows about this ????????
????????Okay fine ????
????????Bye dear ???????? she said and we ended the call
I sat down watching a telenovela series ..I need a wine ..
"Carissa" I called her again the second time…
"Bring me a glass of wine " I said and she left for the kitchen
She brought me a glass of wine and she served it
I intentionally threw the glass up in Carissa's direction not knowing it was going to injure her
.
.
???? Carissa ????
"My eyes " I screamed as Ella threw a glass cup at me ….
My eyes kept bleeding to and she pretended like I Didn't even know me ..
I walked to my room and I applied some treatment to the wound ..My eyes were swollen and I felt sharp pains from my eyes …
I used some pain killers and I slept off
……. …..
I woke up the Moment I heard the honk of the car ..I waited for Alex and Alejandro to enter .
My eyes was swollen and it is very obvious .
"Welcome boss " I greeted him when he entered the house ..
Little Alex ran to me and he hugged me ..
" What happened to your eyes " Alex asked trying to touch my eye ..
"I got injured " I said still feeling pains
The moment Alejandro saw my eyes he said " put Alex down and follow me "
I was really scared but I followed him ..I don't know what Alejandro is gonna do to me ..
He pulled me into his room and made me sit on the bed
..
.
???? Sophie ????
There are two ladies in Alejandro house apart from his younger brother's girlfriend
Carissa and Ella are the names the secret agent told me ..
I have to find a way to get them out of the house and get back Alejandro and my son
I have realized that Diego only tricked me to leave my husband alone ..
I called the secret agent and I told him to spy on the them and give me all updates …
School would have been over now I wish I could see my son..
.
.
???? Ethan ????
Setting Kimberly studio is fun ..we took pictures to test the equipment and everything the agency supplied …
I went out of the agency when a call came through my phone ..the number was encrypted and i didn't know the caller ID
I answered the call and the voice came
???????? Ethan be careful of what you do ..forcing a wife on your brother won't help ..it will only cause the family more trouble ????????
I hardly replied when the call ended ..I couldn't call since it was an encrypted number
I was really worried so I called my brother but his phone kept ringing without an answer hope this guy isn't having sex .
⚔️Diego ⚔️
What the fuck !!!
"Two ladies in the house how do I know which one Alejandro loves " I said loudly to my spy
" One is a maid and the other came along with Ethan" python said
"Fine you can go make sure no one finds out "
He left the house ..
Alejandro doesn't know that my spy is leaving under his roof ..
I promise to make him pay for everything that he did to me ..
I promise to disgrace him and make sure he becomes heartbroken for life ..
I Diego promises this ..
.
???? Alejandro ????
Work was really stressful and I couldn't take my mind off Carissa ..I am really glad I bought her .
My son and my brother loves her a lot including Kimberly
The new lady in our mist is so ugly and rude ..I wish she could leave the house but I am making her stay because of Ethan …
" School is almost over I have to leave " I waved to my secretary and I left the office ..
Saint in the day Devil at night
.
.