Mafia Maid. Chapter 21
4 min read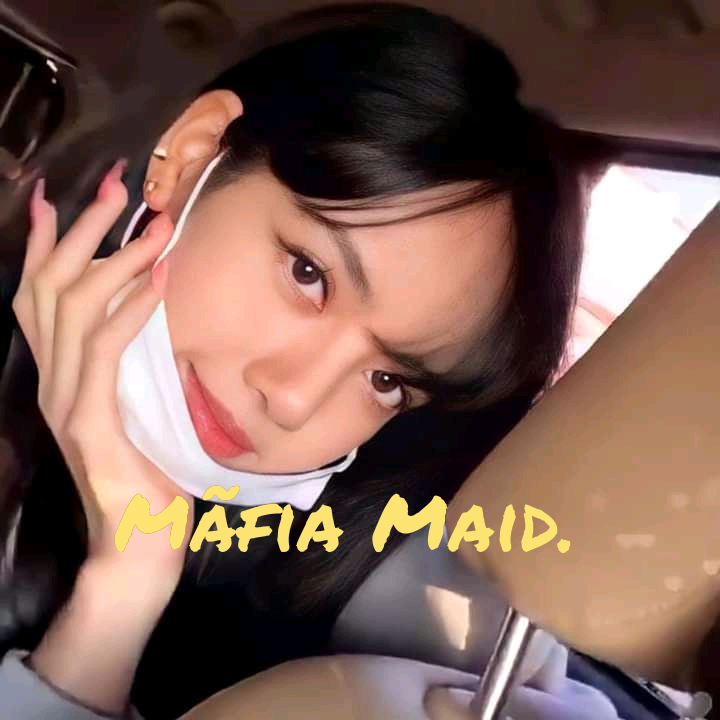 ???? Mafia Maid ???? ????
????
〰️I bought her ,she's my son's favourite 〰️
AMETHIREX ????️ ????
Chapter twenty-one
???? Alejandro ????
There are a lot of misery surrounding the death of your husband death …
I was still young but not a fool to know that your husband and my father were close friends and very good in the field of politics …
My father was more recognized than your husband and he was chosen more often
My father was a very good man and he was kind and and a cheerful giver ….
The problem started when my father was to be promoted to the house of Lords
Your husband believed the post was for him so he deliberately arranged an accident that claimed the lives of our parents
So I took my revenge……
He was owing some politician and when he couldn't pay …I was paid to kill him……
Your husband wanted to kill one of the Lord's who found out and rejected the wine he was given …
A lot of politicians paid me to kill your husband because he his so wicked and cruel …
Your husband is the major reason Ethan almost died and to save him I had to become a mafia to pay for his surgery …..I sent him away from America so that he won't be would be safe ….
I married and protected my wife and my son but she ran off with Diego ..
Diego kidnapped Carissa to get revenge of your husband death
I hadn't finish my statement when Carissa fell to the ground..
"Carissa "I called out holding her ..she wasn't bleeding so we took her upstairs and laid her in bed
I and Ethan go downstairs and we saw Kimberly hugging Mrs Jason …
She hadn't left when Kimberly's phone rang
"What !!!"she screamed when she heard the caller's voice
She ran out of the house and we heard the sound of a reviving engine ….
"I have to go bro "Ethan said going after her ….
"Mrs Jason I know you and Diego kidnapped Lisa … she's just a Maid here do whatever you like"
"You may now leave " I said pointing to the door …
She left and I went upstairs …..
I sat by Carissa's bed and I looked into her eyes ,the atmosphere is so cool but I feel bad because she can't recognize me ….
She's gonna regain her memories sooner or later ..
I kissed her lips and she woke up …
"Who are you and what are you doing here "she shouted at me
"Don't you remember me ,I am your fiance " I said smiling
"I am so sorry for shouting at you dear " she said hugging me …..
I have been able to draw her heart to mine ….
I went to the kitchen and I prepared a little food
"Alexander " I called from the kitchen abd he came running to me
"Daddy I have missed you ' he said hugging me
"I missed you too son " I said
I cooked for the both of them ……
????Mrs Jason ????
I was so touched when Alejandro told me the story ….his younger brother and my daughter are so much in love with each other…
I went back to the hospital and I went to the doctor's office
"The DNA sample matches totally and she is truly your daughter …….
"I am doomed ' I thought to myself
"You can go and see her ,she's awake " the doctor said and i went to the ward
"Lisa "I called when I saw her
"Mum is this really you " she said looking at me
"I am so sorry dear " I said on my knees
"You gave that bastard a chance to rape me " she said crying
"Kimberly is your sister you may not have recognize her ….it's all my fault I couldn't leave your dad and protect you " I said crying
"I don't want you stay away from me "she said crying
"You are causing a Little bit of trouble her you have to leave "the nurse said and I left the ward leaving Lisa
???? Kimberly ????
I drove like a mad man to the agency forgetting the speed limit ..the police and other traffic officials followed my car thinking I was a thief …
Ethan also followed me ….
I got to the front of the agency and it was burning without any aid to stop the fire
The emergency department tried to put out the fire but it was kind off increasing
All the workers were out while all the clothes , expensive camera and other asset the agency has were burnt to ashes
I wanted to go in but Ethan held me ..I couldn't take it anymore I fainted …
???? Ethan ????
I carried Kimberly into the car and I drove to the hospital …
"She was taken to a special ward where she was been attended to
I went back to the agency and I arranged Engineers to make sure the agency got renovated ….the land was cleared and that same day the foundation of a new agency was laid ….
I told my brother about it and he promised to put everything right
I went back to the hospital
⚔️Diego ⚔️
I will do everything to bring Alejandro to his knees ..
I went to Kimberly's agency and I set it on fire ….
I left the building immediately not caring what would happen to me
I know Alejandro will suspect me but I will have to make things worse ……
.