In Love With An Hijabite. Episode 6
5 min read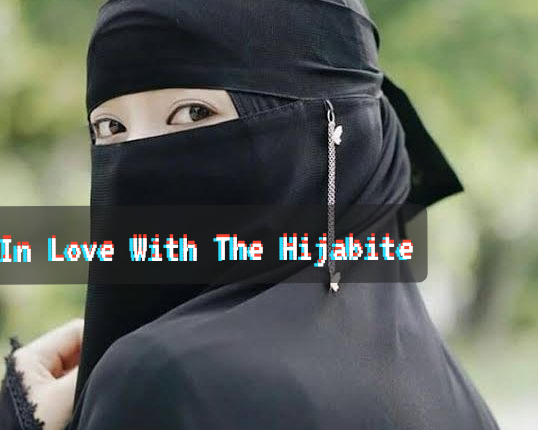 In love with the hijabite
EPISODE SIX
THEME: KIYAH IS IN TROUBLE
San Diego, California.
Tuesday
KIYAH
I wake up around 5:00am to do my morning rituals. After observing my solatul Zubhi (the early morning prayer). I wore my clothes and read the Qur'an (holy book of Muslims) till 7:00am. I grab my backpack, switch off the lights and lock my door.
"Good morning" I greeted my next door neighbour.
"Morning to you too" she replied.
I entered the elevator and made my way out of the building.
On getting out of the apartment, I noticed an eatery adjacent my house so I decided to have my breakfast there before going to class.
I enatered the eatery and ordered for bacon and egg with a cup of tea.
I was still waiting for my order when my phone started ringing.
"salam alaykum ma" I said to my mom.
"Walaykum salam dear. How was your night? " she asked.
"It was fine ma. My regards to Abu and Jamal" I said.
"Fancy seeing you again, Zakiyah" a male voice said, interrupting my call with my mom.
" Zakiyah, are you now going out with men?"mom asked in an angry tone.
"mom, it's not like that" I said trying as much as possible to make her understand.
"Shut up Zakiyah. Your dad will surely hear about this" my mom said and she cut the call.
I'm in big trouble and it's only God that knows what my dad will do. I turned to see the person who put me in this tough situation.
Written by Ibraheem Hafsat Idowu ( Authoress Adesewa )
"It's you again? Why are you stalking me? " I asked the idiot I had an encounter with yesterday.
"Am not stalking you. It's merely coincidental that I met you here" the guy said.
"I have known since you bumped into me yesterday that you're nothing but bad luck" I said angrily.
I didn't even wait for my food again as I stormed out of the eatery.
XAVIER
I don't know why I feel sad because the black girl probably hates me. I'm not used to girls snubbing me cos they usually fall at my feet begging for attention.
I didn't know she was on call when I went over to her table. I don't know what her mom said to her after I interrupted their conversation but by the look of it, it seems she's in trouble.
I have enough things to worry about currently but I still find myself getting worked up over a girl who doesn't even give a damn about me.
I need to get a grip on myself.
My phone beeped indicating a message notification. I unlock my phone and checked the message.
Don't be late for dinner and don't cause trouble today. See you by 6:00pm"
Dad.
Written by Ibraheem Hafsat Idowu ( Authoress Adesewa )
I've totally forgotten about the stupid family dinner I'm supposed to make an appearance at.
I wonder what could be so special to make my dad call for a family dinner.
KIYAH
"Earth to Kiyah" Scarlett shouted making me jump.
"I'm sorry. I didn't mean to scare you" she said.
"It's no big deal. I guess I was a bit lost in thought" I said to her.
"Care to share the problem? " she asked.
"Not really. I wish I can but I just can't" I said to Scarlett.
"Alright, I'd be here anytime you want to talk" she replied.
"I'm famished. I skipped breakfast" I told her while trying to change the subject.
"Same here. Let's go to the cafeteria" she said.
I followed her and in no time we were at the cafeteria.
I bought a cup of tea and some waffles while Scarlett bought a hamburger and soda.
We were still eating when the students in the cafeteria started screaming in joy. I don't know if the president is in our midst or what could probably be the cause of the jubilation.
"Kiyah, aren't they cute?" Scarlett asked. I think she has also been infected with the fever the other students were having.
I look up to see what the fuss is all about.
"I can't see anything spectacular" I told Scarlett.
"Look over there" she said, pointing excitedly.
"WHAT?" I gasped in shock.
"I told you they are cute" Scarlett said.
If only she knows I'm not star struck like her. I'm just shocked to see the idiot I despise among the people the students are obviously worshipping.
"Who are they?" I asked Scarlett.
I only need to know about my enemy but I don't want to burst Scarlett's bubble by revealing to her that one of her idols is nothing but a jerk, that's why I'm asking about all of them.
©️Authoress Adesewa's library
"They are the hottest and richest guys on campus" she said.
"Good for them" I said indifferently.
"That is Xavier Austin, standing beside him is Jace Lincoln and the last person is Brayden Connor" she said.
"Do you have a crush on any of them?" I asked her because it's obvious she adores them.
"Yeah, I like Brayden Connor since high school" she said.
I can't imagine myself liking anyone who has a lot of girls crushing on him.
XAVIER
I followed my buddies to the cafeteria to get something to eat cos I couldn't eat earlier after what happened at the eatery.
"What's eating you up, dude?" Jace asked.
"Nothing" I replied.
"I know you better so cut out the bullsh*t" Jace said.
I was about to reply but I was saved by the students flashing their cameras and taking our pictures.
"I don't know why they act like we're some Hollywood stars" Brayden said irritably.
"Better get used to it and smile for the camera. You don't know if your next girlfriend is watching you now" I said to him.
"Next girlfriend indeed" he scoffed.
Ever since his first girlfriend jilted him, he has taken a dislike to all girls. He just have fvck mates like I do but my oen reason for not having a girlfriend is different.