In Love With An Hijabite. Episode 21
6 min read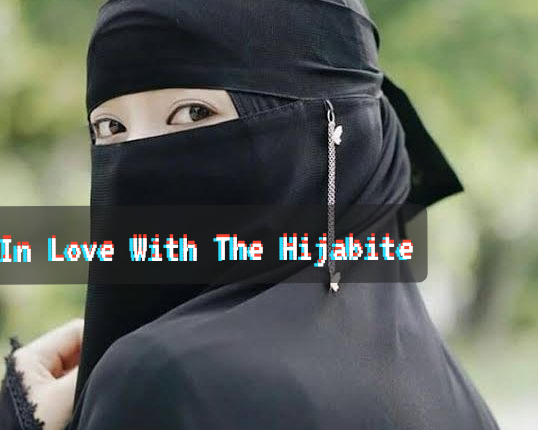 IN LOVE WITH THE HIJABITE( She is a Muslimah…. He is a playboy )
© Authoress Adesewa
EPISODE TWENTY ONE
This episode is dedicated to all those who commented on episode twenty.
THEME : KIYAH IS HOSPITALISED
XAVIER
I pray Kiyah regain her consciousness very soon.
She has been sedated immediately we carried her to the medical centre.
The doctor in charge said she would be awake in the next few hours.
Wyatt and Owen had gone after making sure she's being treated.
I swallowed my pride and sent a text to both of them, thanking them for helping save Kiyah.
Scarlett has been looking gloomy ever since she arrived. She came in few minutes after Kiyah was admitted.
Brayden, Jace and Laura also drop by. They've all been keeping me company here in the waiting room.
A nurse was going to a ward so I asked her if I could go see Kiyah. She allowed me to go with Scarlett while the rest stayed in the waiting room.
Scarlett and I went into her room in silence.
I watched as Kiyah lay helplessly on the bed with a monitor attached to her bed, keeping the doctors posted about her improvement.
The beeping of the monitors was the only sound coming from the room.
Scarlett was sobbing silently and I walked to the bed and held Kiyah's hands in mine. I don't know what I'd do if anything should happen to her because it's my fault she is lying on this hospital bed.
If I hadn't lifted her up in joy, the b***h wouldn't have attacked her.
The truth is, I don't even know why I lifted her up back then. I guess I was too excited to see that she came to watch the match. It really means a lot to me.
" I feel so guilty right now" Scarlett said out of the blue, making me startled because I've forgotten she is also in the room with me.
" I should be the one saying that. It wasn't your fault she was attacked" I said to her.
" You don't understand, Xavier. It's my sister who did this to her" she said.
WHAT?
" Don't tell me Claire is your sister" I said.
I never in a million year would have believe that the b***hy Claire and the nerdy Scarlett could be faintly related, not to talk of being sisters.
" Yes, I'm ashamed to say that she is my twin sister" she said quietly.
I can understand how she feels though. Your very good friend was almost killed by your blood sister.
What a f**ked up world.
"It's okay. I also have a confession to make" I said to Scarlett.
" What is that?" she asked.
" It's because of me that Kiyah is lying here on this hospital bed" I told her.
She looked at me as if I've lost my mind.
"How can you say that when it was my sister who hurt her" she said.
" Your sister is obsessed with me. She and I had a one night stand and that was all but she posted on the school blog that we were dating. I asked her to remove the post, which she reluctantly did.
She must have seen me when I lifted Kiyah up in joy after today's match so she concluded that something was going on between Kiyah and I, that was why she attacked Kiyah" I explained everything to Scarlett.
" OMG!!!. I can't believe my sister could do something like this" she said bursting into tears again.
"Stop crying. Your sister is not worth the tears" I said frankly.
Written by Authoress Adesewa
Just then a nurse came to tell us that the alloted visiting time was up so we have to come back tomorrow.
I left the room with Scarlett who was sniffing back tears.
" How is she?" Brayden, Jace and Laura all asked at once.
"She is not awake yet" I said to them.
" I hope she gets better very soon" Jace said.
" Same here " we all replied.
We were told we couldn't stay in the waiting room again that we could come check on our friend tomorrow.
We all agreed to come as early as possible to check up on her. We all parted ways in the parking lot as everyone got into their cars.
SCARLETT
Today has been going smoothly until claire spoiled everything.
Brayden and I got along so well and we had a lot of fun after the match.
We went to the mall and it was while we were shopping that I heard two girls talking about a black girl on hijab that was beaten up by another girl.
The hijabites on campus are few and only Kiyah is black so I was concerned immediately.
I forgot about my shopping and I didn't even wait to explain anything to Brayden before I rushed to the place where the girls said the incident occurred.
I got there and I met my twin sister gloating with pride after doing something as terrible as that.
Xavier came few minutes later and he carried Kiyah to the medical centre with the help of two other guys.
Now, I'm just getting home by 8:20pm all thanks to the condition my sister put my friend in.
I was greeted by a resounding slap immediately I stepped into the living room.
Written by Authoress Adesewa
I held my cheeks in pain and stared into the angry eyes of my mom.
"Where are you coming from? " mom shouted.
" I'm coming from school" I told her.
" Don't give me that crap. You don't even have lectures today so tell me where the hell you're coming from before I descend on you" she said.
" I'm coming from the school medical centre" I said to her.
" You don't look sick so why the medical centre" mom said in a slightly calm voice.
" A very good friend of mine was hospitalised" I said simply.
I didn't mention the role Claire played because I don't want mom to get more worried.
" Oh!. Hope she's feeling better now?" mom asked.
" No mom. She lost consciousness and she isn't awake yet though the doctor assured us she'd be awake soon" I said to mom.
"That's so sad. I pray she gets well soon. Go and freshen up, your dinner is in the microwave" she said.
I walked like a zombie to my room.i don't even have appetite to eat any dinner today.
CLAIRE
I've been waiting impatiently for Scarlett to come back from school.
I wanted to beg or threaten her not to tell mom about what happened in school today.
I eavesdrop on the conversation she was having with mom and I'm very happy when she didn't mention my name at all.
I'm glad I dealt with the black girl. That should teach her some lessons not to steal another person's man again.
BRAYDEN
I got home feeling so tired. My legs were hurting and I have a pounding headache that is threatening to split my head into two.
I need a very hot bath and a soothing massage after everything that has happened today.
I remember seeing the Jezebel. I thought I've gotten over the hurt, but seeing her brought back the pain, the betrayal and the hurt.
I was very stupid to fall in love with her back then.
I thought I've found the right person not knowing she's a two timing back stabbing b***h.
If I hadn't caught her myself I'd never have believed she could cheat on me.
I don't know what I'm feeling for Scarlett but I know I love having her around. She has this way of getting to me that all the other girls seem to pale in comparison to her.
I like her simplicity. She is one of the few girls I know who haven't done a face lift, b00bs surgery and ass implant.
I just like her for being real even though she's socially awkward.