In Love With An Hijabite. Episode 28
7 min read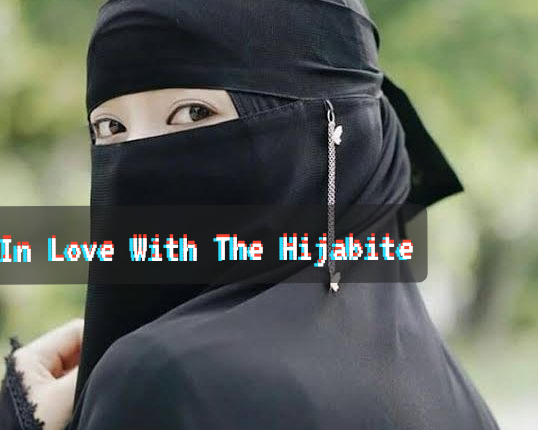 IN LOVE WITH THE HIJABITE( She is a Muslimah…. He is a playboy )
© Authoress Adesewa
EPISODE TWENTY EIGHT
THEME : KIDNAPPED IN BROAD DAYLIGHT
San Diego, California.
Tuesday.
KIYAH
I'm not going to school today so I didn't feel bothered that I'm just getting out of bed by 12:00pm.
I've had my bath in the morning and I'm not feeling hungry so I decided to memorise my Qur'an since it's been a while I read the Qur'an.
I read till it was time for solatul Zuhr ( the second prayer of the day ).
I finished praying and I took my purse from my bed. I need to get some groceries at the supermarket.
I locked my apartment and walked down the street in search of a taxi.
I stood in the scorching sun for several minutes without seeing any taxi.
Finally, a red benz parked beside me.
A part of my brain was telling me that this car is too posh to be used as a taxi. I'm already running late so I entered the car after a slight hesitation.
" Madison supermarket" I said to the taxi driver.
The driver didn't say anything but suddenly a powdery substance was blown into my face.
My vision became cloudy and I was fighting to stay conscious
Mrs Adams
"Allah!!!" I exclaimed jumping out of bed immediately.
I was sleeping soundly few minutes ago before I had a strange vision.
The vision was somehow hazy but in the vision I saw someone who looks like my daughter, Zakiyah.
The girl was in serious danger as she was tied up in a room and a thug was standing watch over her holding a gun.
I hope it's not my daughter though. I quickly said a short prayer and I tried calling Zakiyah.
The phone was just ringing endlessly but she is not picking up the calls.
I blame myself for not knowing my daughter's friends in her new school. If I have their contacts, I'd be able to reach Zakiyah through them.
" Ummu, I'm back from school" my son said.
" Welcome dear" I said to him.
He went to his room and I called Zakiyah's number again.
This time the number is now switched off.
I tried calling it two other times but still the same thing.
My mind is not at rest at all and I pray Allah should protect her.
I don't even know if I should call my husband or not. Maybe, I'd wait for some hours before I call him.
If she did not call me back in the next few hours, I'd know what the next course of action should be.
SCARLETT
I miss Kiyah so much. I'd go to her hostel on my way home.
Today's match was really interesting and the players from the visiting school are amateurs compared to the players from my school.
I avoided Claire like the plague, her friends are so annoying.
They've been jesting and making hate speeches but I'm not bothered.
They'd stop when they get tired.
The match ended with us winning the visiting school with a score of 2-0.
After the match, we all went to a garden inside the school.
Laura's guards were walking behind us at a respectable pace.
I'm getting used to her guards already. The very first day I saw them, I almost freaked out.
"I wish Kiyah is here" Xavier said.
" Same here " Laura and I said together.
We all had a nice time at the garden.
Xavier received a call that changed everyone's moods.
We didn't know who called Xavier but after the call he was suddenly tensed.
" What happened Xavier?
You look pale" Jace said.
" You look like hell. Was it your dad that called? " Brayden added.
" I wish it was my dad though" Xavier said slumping into a nearby chair.
Written by Authoress Adesewa
" We need to go to Kiyah's hostel. I don't know how her mom got my number but she called me now that she had a strange vision about Kiyah and since then she has been trying to call her.
She said the phone rang for a while before it was switched off.
I want to hope that it's just a case of flat battery because the woman sounds so worried" Xavier said.
" Who knows the way to her hostel?" Jace asked.
" Laura and Scarlett can take us to her hostel" Brayden said.
It was Laura who drove her to her hostel on Friday so logically, it makes sense for both of us to lead others to her hostel since we've been there before.
Brayden and I entered Xavier's car while Jace and Laura's bodyguards enteted Laura's car.
I gave them the directions and we got there after five minutes of driving.
We parked both cars in the building's parking lot and we all went to the elevator.
" What floor is she residing in?" Xavier asked.
" The 11th floor" I replied.
He used the staircase instead of the elevator but I didn't ask him why he chose to use the staircase.
Seconds later, we were all standing in front of Kiyah's locked room.
Xavier also joined us panting like an athlete who just completed a marathon race.
The door is locked but let's talk to her neighbours before we know what to do" I suggested.
Jace and Brayden went to talk with one of her neighbours while Xavier, Laura and I went to the other neighbour.
The girl we talked to said she saw Kiyah hours ago holding a purse and a shopping bag.
She said she was just coming from school when Kiyah stepped out of the elevator and that Kiyah didn't even notice her because she was in a hurry.
" Thanks so much for helping us" we said to the girl and we left her room.
Jace and Brayden weren't as lucky as the neighbour they talked with said he hasn't seen her since morning.
I bought out my phone and dial her number but it was switched off.
"What do you guys suggest we should do?" Xavier asked.
" We can't report her missing until 24hours has elapsed so going to a police station is not an option right now" I said.
"Yeah. Maybe we all should try going to different malls and supermarkets and we should show them her pictures to know if she was at any of the supermarkets or malls since her neighbours said she was holding a shopping bag the last time she saw her" Laura said.
" That's a nice idea but we won't go to the same place. We're going to split up so we can get this done faster" Xavier said.
We all took different routes and we've all agreed to meet at Kiyah's apartment in two hours time.
Mrs Adams
I hope the boy I called will call me back to give me a good news.
It was Jamal who gave me the guy's number.
Few minutes after he came back from school, he noticed I was feeling restless so he came to ask me what the problem is.
I explained everything to him and he said he has a business card of one of her coursemates.
He said the guy who gave him the business card also train at the field where he do play football. He said the guy gave him the card that he can call him whenever he needs his help.
The card is similar to my husband's business card as they both work for the same company but their branches are different.
My husband works at Bell gardens while this guy works here in Beverly Hills.
Written by Authoress Adesewa
" Ummu, should we call Xavier again? " Jamal asked.
" Not yet. Let's wait for some minutes" I said making a feeble attempt to smile.
Jamal went back to his room leaving me in the sitting room.
"Salam alaykum" my husband said as he entered the room.
" Walaykum salam. How was work?" I asked.
I collected the briefcase from him but he held my hand instead.
"What happened habeebaty (my love). You look so sad" he said.
" Zakiyah is missing" I said sadly.
" Auzubillah Minah Shaytani Rajeem. This can't be true. How come? Who told you she's missing?" he asked a dozen questions in few seconds.
I narrated everything that has happened to him and he listened patiently.
" We have to pray for her. We don't know where she is but Allah knows where she is because he is the all knowing. Let us keep praying and I believe she'd be found in good condition In Sha Allah" my husband said.
" Jamal, your dad is back from work" I shouted so he could hear me from his room.
" Salam alaykum sir" he greeted.
" Walaykum salam. How was school today?" he asked Jamal.
" It was Okay. How about your work sir?" Jamal asked.
" Alhamdulilah. Don't get too worried about Zakiyah. She is going to be fine in sha Allah" he said to Jamal.
I didn't even cook since morning because of how worried I am. It's a good thing I have a caring husband.
He might even offer to make the dinner today, not that I'd be able to eat though.
How can I eat when I don't know the whereabout of my daughter?
I don't know if she's safe or not but I pray no harm will come to her.