My G@y Husband. Episode 4
4 min read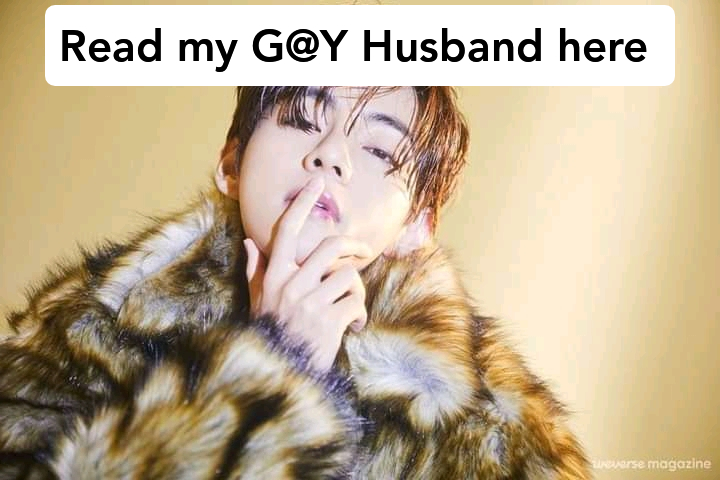 Episode 4
A Korean based story by Chekwube Eucharia.
???? Daniel POV????
???? I opened my eyes slowly as I felt warm flesh on my cheek and soothing fingers in my hair.
Phil withdrew and batted his lashes then smiled. He's pretty.
I smiled.
"You looked so beautiful so I couldn't resist" he stuttered shyly. Jeez! Is this a boy or a girl?.
My eyes suddenly caught the wall clock and widened in shock. How did I manage to sleep till 10:30. Shit I'm gonna be late for my dad's stupid date.
"Aaish" I groaned as I got out of bed. I brushed my teeth and had a bath. I walked out of the bathroom, applied my lotion and wore my clothes. The same clothes I wore before. Phil helped me style my hair. I wore my black ear ring, a silver necklace, a diamond ring in my index finger and a gold ring in my middle finger. I applied a lip balm and wore my sneakers. I winked at the pretty me in the mirror, pecked Phil and hurried off.
Well, no matter how late I am for whatever, I'd never leave my fashion behind. Fuck lateness. Now let's get this annoying date over with.
I checked my inbox. Dad already sent me the details, ten messages, the same words at five minutes intervals for each SMS. That old man has become jobless.
I arrived at the hotel. Dad also reserved a table not even in the VIP room section but the general. I wondered what he's up to. He also had the table decorated with a red cover and a rose on it.
Seriously, this is a date between two strangers and not some lovey dovey couple In a honeymoon.
I threw the rose away. It fell at the feet of a pretty girl. She bent and picked up the rose then walked towards me. She was classic, nice composure. Her aura was intimidating and her long gold hair fell on her shoulders. Her lips were full and blood red. She wore a short silver gown laid with diamond at the waistlines and it hugged her body perfectly. She's beautiful. TOO BAD! I DON'T LIKE HER.
She took the seat opposite me without taking her eyes off me for a sec. She smirked at me and placed the rose gently on the table. I broke our gaze and focused on my phone. I suddenly felt like playing candy crush.
"Hi, I'm Selena" she said giving me her hand for a shake.
"I know" I said ignoring her. Phil sent me a test saying that he loves me. I smiled.
"So?" She said getting annoyed.
"There's no need to act clueless. You also know my name" I said softly.
"That's rude" she said frowning.
Who cares.
"Do you always look like this?" I asked.
"What do you mean?" She asked.
"Looking like hot potato" I said
She glared at me. Is she gonna cry? The calmness I saw earlier In her personality disappeared. Now its the lion that's out.
She hit her palm on the table as she boiled in anger drawing attention.
"How dare you?" She muttered between gritted teeth.
I was just enjoying the show.
"Don't do that, you might explode" I said with my eyes still on my phone as I smiled wryly.
She scoffed.
"Are you just here to irritate me?, If you are not interested in this then just say so rather than sit here and insult me" she blurted out angrily.
I didn't take my eyes off my phone.
"As it is," she continued
"I don't like you either. You clearly have no respect for ladies so get lost" she completed. I scoffed. Just what I'd been waiting for.
I stood up, picked up the rose on the table. I took her hand and carefully placed the rose in it.
A smirk rested on my face.
"Well then, I'm done here. Our date failed and YOU rejected me" I said to her. Her eyes widened as realisation hit her.
I used her to make our date unsuccessful. I won't get to be scolded by dad cause it's not my fault that our date didn't work out fine.
I walked out of the hōtel feeling relieved. One of dad's attempt to hook me up with a bitch just crumbled.
????
????
????