Always you. Chapter 25
4 min read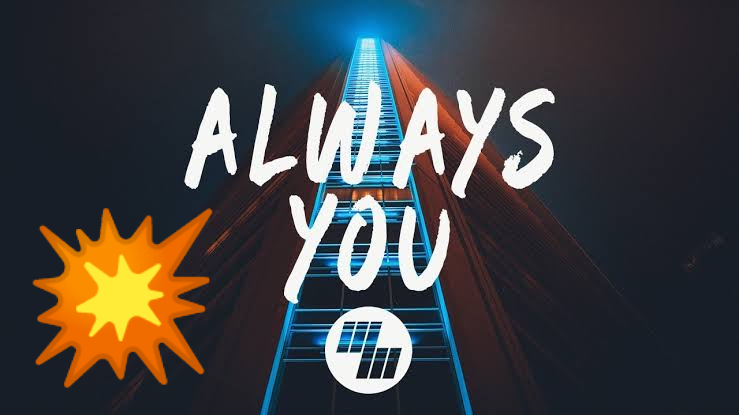 CHAPTER 25
AUTHOR PAMELA.
FINAL CHAPTER.
FIVE YEARS LATER….
*BRADEN*
"Hun….."
"Shh!You'll wake the kids up"
"Oh f*ck!"She m0aned as I sunk deeper inside her slick channel, thrusting myself balls deep. I looked down and saw her tits are leaking milk and my mouth starts to water.
"I need a taste of your sweetness"
"They're too full and sensitive.I've got to feed the baby when she wakes up.Just f*ck me.I'm so close."
I watched as Megan throws her head back in ecstasy and lifted her hips with my rhythm.
"I'll be gentle, baby"I whispered against her n!pole, softly licking up milk with the tip of my tongue.
She m0ans at the contact and it makes my d*ck harder.
"You always leak right before you cvm….God….Honey…. I'm so close.Don't forget to pull out. I could get pregnant right now"
"Just relax,babe…focus on cvmming"I coaxed with no intention of pulling out.I love cvmming inside of her… at this rate,we might end up making a football team.
Don't be surprise.
It's our nature to argue even during s*x.
And that what makes being with strong woman so freaking exciting.
I put my mouth over one n*pple, gently sucking her.
The pressure on her sensitive n*pple combined with my hard thrusts is enough to send her over the edge.
Tasting her on my tongue and feeling her tight p*ssy squeezing my cock pulled the cvm from me.
I pumped hard into her one last time and hold myself there, spurting my sperm inside of her.
She was too far gone in her orgasm to pay attention to my c*ck filling her p*ssy up with cvm.
Once I've let my last drop splash inside her pvssy.I looked down and gave her an evil grin.
"I knew you wouldn't pull out"She said, trying to give me a glare but failed, miserably.
I leaned down and kissed her full,lush lips, smiling as we connect.
After a second she kissed me back and I started to move again.
"You better be quick this time.I think I heard Jeff and Logan playing in their room"
"They're three and four-years old and too occupied with playing.Come ride me this time"I flipped us over, letting her straddle me and ride my still-hard c*ck.
I reached up and played with her tits and she bounced up and down on my d*ck.
I squeezed her bre@sts, watching the little drops of milk roll down her creamy flesh…my arousal was now at it's peak.
It's been five years and I still can't control my c*ck when she's in the room.
"I swear you keep getting me pregnant just so you can play with my milky bre@sts"
"You did agree to four kids"
"You made me negotiate while you were going down on me!"
I thrust harder,making her m0an.
"You weren't exactly complaining"
We got two older boys and then we took a year-long break before having our youngest,Ava, who is almost a year old.
She's the apple of my eyes and I was kind of relieved it wasn't another boy.
They're amazing but they're always going at full throttle.
My mother adores Megan.
She had stayed with us when we had our first baby.
She helped Megan be the mother she always wanted and both women taught me how to change a diaper….we were both new to parenting then and having someone help us and share our joy had been wonderful.
I realized that jumping from one woman to the other doesn't make you a man…and it definitely can never give you a sense of fulfillment.
Thankfully,Megan came along and showed me what it's like to live.
We've got more love than we could ever use up,and that's my only priority.
As I pulled her down close to me and licked her neck just the way she likes it…. I can't help but think how lucky we are.
I get to spend the rest of my life with this amazing, gorgeous woman and I'm so happy she chosed me.
It may have started as something fake and when I think back to that day….that Monday morning…when we stood by the airfield seething and not wanting to be together on that two-weeks trip…. it's almost funny though and little did we know that our lives were gonna change for the better.
"I love you,baby"I whispered against her neck.
"I love you too,Brad"
*THE END*
THANKS FOR READING.