Best Friend. Episode 4
10 min read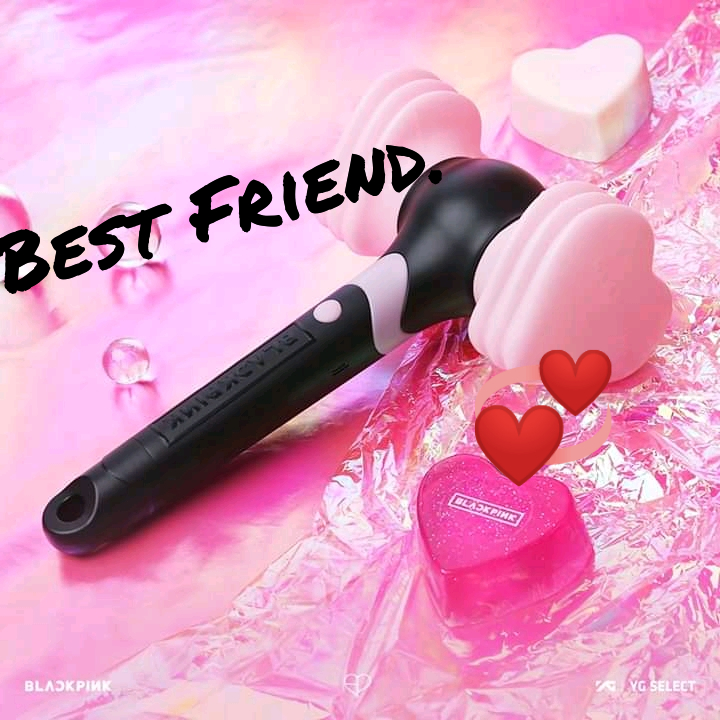 Best friend
episode 4
"You are-My light and salvation-Whom shall I fear-You are-The strength of all my days-Whom shall I be afraid-The world-May rise against me-Of this will I be sure-I will bless the Lord forever-I will bless His holy name-Yes I will bless the Lord forever-I will bless your holy name…," she closed her eyes and sang along the Juanita Bynum song playing on the DVD player. Someone walked into her office, but she didn't notice.
"Chorister!
She opened her eyes and smiled, "Didi what are you doing here?"
"Is that your 'good afternoon'?" she sat on the two-seater beside her neighbour.
She laughed, "Good afternoon madam."
"Afternoon," she mimicked an elderly woman's voice.
Shalewa laughed out loud, "Thanks. It is just a small office."
"Hmmm… attached to a very large gift shop."
"Ah!"
"What? Am I lying? What are you going to offer me sef?" she crossed her legs and leaned against the leather seat.
"Offer you ke? I haven't made enough profit today."
"Leave that thing. I want a bottle of plastic coke and one or two cupcakes."
"Ah…"
She pointed a finger at her, "Call your sales girl now and send her."
"I hear you."
"Oya now. I am hungry."
She eyed her and clapped her hands together, "Ah-han see me see wahala o. Why didn't you eat before leaving the house now?"
"Shut up. Aren't you happy that I came to visit you?"
She laughed lightly, "Who send you message?"
"Go away."
"Hey, I have seen something today."
She hissed.
"Okay I will call her when she is through with what she is doing."
"Better."
Shalewa shook her head.
"I haven't gone to work for the past three days. I am boring."
She reached out for her hand and squeezed it, "Kpele."
"You are lucky, you have your own business."
"Hmmm… being a Sole proprietor comes with its ups and downs."
"Yes, but you run your own thing. You are your own boss."
"True," she straightened her red checkered short-sleeve shirt with her hands.
Didi noticed her neighbour's heavy b—m. At times, she wished she had a fuller chest and bigger backside. Although she liked her slim frame, sometimes, she wondered what it was like to look like Shalewa or Mara. They were both abundantly physically endowed.
"I thank God, he has been faithful. Several people like me have closed their shops and returned to the labour market."
She blinked and cleared her thoughts. She tried to listen to her neighbour, but her thoughts drifted away again.
Mara had always prided herself in having such a curvaceous body. Her fair complexion was an added bonus. She had caught the attention of many men over the years. It must have been a shock to her that Uwa chose her. It didn't matter. Mara didn't like him. If she did, she would have shown it. Every time they had fallen in love with the same guy, the guys always chose her friend over her. What if her friend liked Uwa? He was her type. He was tall, dark, broad shouldered and good looking. He was a born-again Christian and he seemed capable of taking care of himself. What if Mara liked him? She shook the thought away. Uwa liked her and she liked him too. It was more than mere likeness. They were physically attracted to each other and she was eager to know everything about him.
"A penny for your thoughts."
She blinked and met Shalewa's worried look.
"Are you all right?"
"Yes…" she blinked again, "Yes, I am fine."
"Hmm…" she raised an eyebrow.
"Seriously, I am fine."
"If you say so."
"Where is my coke and cup cakes?"
She rolled her eyes and called her Sales girl.
"That's what I am talking about," she winked at her neighbour.
xxxxxx
"Welcome to my humble home," he led her into the three bedroom apartment.
She looked around her. The large sitting room was painted white. A set of brown leather chairs made a semi-circle in front of the LED flat screen television. Was that a 32' or a 40' inch? She wasn't sure. The dining was adjacent to the sitting area. Four set of stainless steel chairs with cream foam surrounded the glass table framed in steel. A water dispenser was at a corner. The whole room was rugged in chocolate brown. Was brown his favourite colour? The curtains were a mixture of cream and coffee brown. It made the room look soft, warm and welcoming.
"Do you like my home?"
She grinned, "It looks feminine. Most bachelors I know, their homes are very masculine."
He let out a light laughter, "I don't live in the present. I involve the future in everything I do. When I get married, my wife won't need to re-decorate. She will meet a ready-made home."
"Interesting," she let go of his hand and walked around. She noticed the center table. A flower vase was placed on it. The flowers looked real. Were they fresh flowers? Another set of flowers was placed on the dining.
"When the children start coming, you will need to change the leather chairs," she winked at him.
He nodded in agreement, "I have heard of how children love leather chairs. It is easy for them to cut it up, chew, tear and re-design."
She giggled.
"The white walls might have to go too or else they will write all over it and paint all sort of grotesque pictures."
She erupted with laughter. He was right. She had done worse things to the home she grew up in. It was scary to think of what her own children would do.
Sorry dad. Sorry mum.
She noticed his deep piercing dark stare. All of a sudden, she felt drawn to him like nails to magnet. Her laughter stopped. Her brown eyes matched the intensity of his dark ones. He stepped forward, closed the gap between them and pulled her into his arms. The heat of his proximity coursed through her veins and made her skin to tingle. He could feel her racing heart beats. It was in union with his. It was good to know that she was physically attracted to him too.
"I love you…" the words came out before he could restrain himself.
Her puzzled stare searched his bright confident ones.
"I love you Didi, you are my heart's desire."
She swallowed hard. Did he just say he loved her? How was that possible? She had feelings for him too. Yes, she was attracted to him, but love? At that point in time, at that level, she couldn't say that she loved him. She didn't know him well enough to love him. Can one love someone just like that? Love at first sight was a myth. One could be attracted to someone at first sight, but, true love needed time to grow and blossom. It could begin at any point in time, but its' growth was endless.
"I love you Edidiong."
The desire in his eyes consumed her. She squeezed his muscular arms and tried to still her emotions.
"What is your surname?"
She blinked. Why was he asking her that?
"What is your surname?"
"Ovat."
"Ovat… I love you Edidiong Ovat."
She exhaled loudly. The sound of her name on his lips made her feet warm.
"Do you have a middle name?"
She nodded, unable to utter a word.
"Tell me," he brushed a hand over her creamy brown oval face.
"Uwa…" she trembled.
He raised an eyebrow, "Is your middle name Uwa?"
"No."
He ran a finger across her slim tender neck.
"Uwa…" she m0aned.
"What's your middle name?" he dropped his head and kissed her cheek, then her neckline.
Heat waves exploded within her, "Uwa!"
"Tell me your name."
"Edidiong Cassandra Ovat!" she screamed.
He cupped her face in his arms, "I love you Edidiong Cassandra Ovat."
His lips took hers. His passion intensified her desire. He picked her up and carried her in his arms. He made his way into the master bedroom and let her down gently on the bed. His weight crushed her and he claimed her lips again.
What were they doing? She tried to think. They were supposed to have a romantic dinner. He cooked before he picked her up at home. They were supposed to be dining, chatting and getting to know each other. If they allowed their bodies to be consumed with lust and s£xual desires, their relationship would be over before it had a chance to grow. She tried to pull free, but, he wouldn't let her go. She turned her head and the kisses stopped.
"Didi…"
She met his gaze. His dark eyes were fiery with desire. She closed her eyes.
"Didi…"
"Uwa… we can't… we shouldn't."
"Didi… Didi I love you."
She opened her eyes. His burning gaze weakened her resolve. She closed her eyes again.
"Please let me go."
"I can't."
"Please Uwa…" she opened her eyes.
"I love you."
"Uwa…" the plea in her voice wasn't lost to him.
"I want you."
"I want you too," she confessed.
He bent down and kissed her. She pressed her hands against his chest. His kisses sent a thousand volts shooting through her slim frame. She turned head and shook with pleasure.
"We… we can't do this," she was finding it hard to breathe.
"I want you."
"We can't…"
"I know, I know… but I love you. I want you. I want to eat every part of you."
God help us.
She said a fast prayer. They needed a divine intervention.
"We can't have s-x."
"I know…"
"Let's go and eat. You told me that you cooked a delicious surprise for me."
"I want to eat you."
"Uwa," her restraint was dissolving fast.
"Didi…" he took her lips again.
She tried fighting him off, but he held unto her. Her self-control melted and she gave in to the passionate heat that consumed them both.
xxxxxx
She groaned and opened her eyes. She found him smiling and staring down at her as if he had just won a million bucks.
"Morning my lady."
"Morning?"
Is it morning already? Lord Jesus have mercy!
"Yes, it is morning."
She sat up immediately. She couldn't believe that it was morning. She had spent the night in his place!
"It's weekend, nothing to fear. You can spend your entire weekend here," he winked at her.
She shook her head and got down from the bed. She realized that she was stark n@ked. She pulled the bed sheet away from the foam and used it to cover herself. He began to laugh.
"Come on…"
She eyed him and looked around for her clothes.
"What are you covering?"
She found them scattered all over the rug.
"My lady come back to bed."
She ignored him and headed for the bathroom.
"Didi… My lady…"
She went in, slammed the door and locked it.
He groaned and rolled off the bed. He found his boxers under the bed and got into it.
"Didi…" he walked to the bathroom and tried to open the door. It was locked.
Where did I keep that spare key?
His dark eyes darted about the room and rested on the cabinet.
It should be in there .
He hurried towards the wooden structure and drew open the drawers. He found the spare bathroom key and returned to the locked door. He succeeded in maneuvering the key into the key-hole. He unlocked the door, opened it and walked in. He found her seated on the white tiled floor sobbing.
"Didi…" fear gripped him, "Are you okay?" he squatted beside her.
She moved away from him, creating a wide gap between them.
"Didi…" he reached out to her and wiped her w€t face with the back of his hand. She slapped it off.
"Hey!"
"Don't touch me!" her dark brown eyes shone with anger. It was a little bit red.
He opened his mouth and closed it.
What is wrong with her now?
"My love…"
"Don't say that!"
He kept quiet. He was at a loss. He didn't know what was wrong with her. He didn't know why she was so angry. They had a good night. Why was she behaving that way at break light?
"We shouldn't have…" tears rolled down her creamy brown oval face.
"Hey… baby…" he moved closer and tried to pull her close, but, she pushed him away. His butt hit the floor.
He sighed heavily, "I am sorry."
She eyed him.
"I promise you… henceforth, we will take things slow, very slow," he stressed the last word.
She folded her arms across her b—m. He noticed that she had changed into her clothes.
"I want to go home."
"Okay. Let me get dressed."
He got up and pulled her to her feet.
"Ouch!" she held her tummy and squeezed her face.
"What is it?" his heart missed a beat.
"I am hungry."
"Oh…" he sighed with relief. He remembered the spaghetti and chicken sauce he had made the other day. It must have gotten sour.
"I can make toast before we leave."
"Sounds perfect."
Her gaze travelled down his muscular broad chest. She swallowed hard. She could still remember how it felt being in his arms. Her eyes flew back to his face and met his dark eyes, they were burning with desire.
"Take me home now," she took a step backwards.
"Didi…" he sauntered towards her and claimed her lips.