Best Friend. Episode 9
8 min read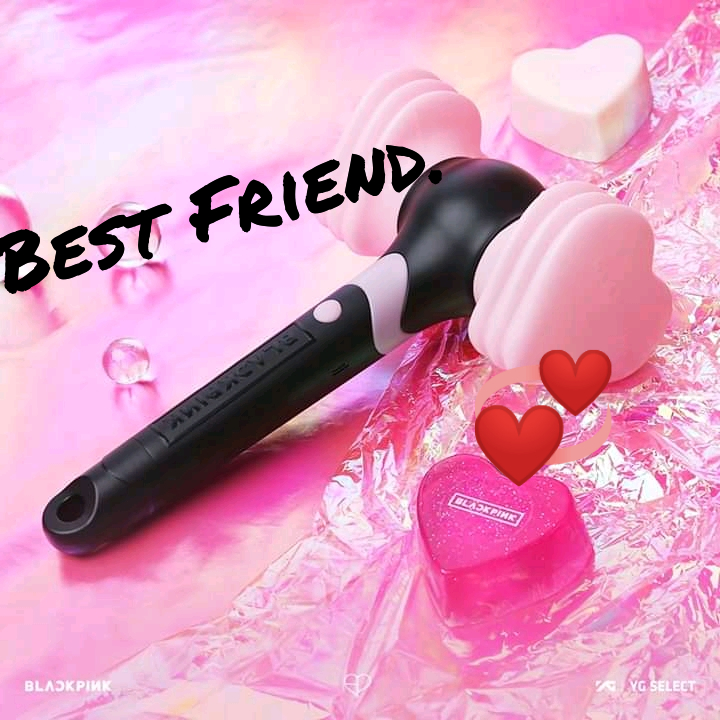 Best friend
Episode 9
She could hardly sleep that night. Her supposed introduction was in a couple of days. She had not seen or heard from her fiancé. His excuse was that he was tied up in a series of meetings with the board of directors of a certain company in order to secure a multi-million naira contract. She was sure he was avoiding her. On the other hand, Bankole had made himself available. He was at her every beck and call. She had refused to go on any date he tried to lure her into. She did not want to encourage him in anyway. She had gotten over him a long time ago. She was in a new and better relationship. Even if she wasn't, she would have been skeptic about giving him a chance back into her life. She missed Uwa. They needed to put finishing touches to their introduction plans. Her parents had called to find out a thing or two. She would be meeting his family for the first time on the D-day. She had spoken to them all on phone since he proposed to her. She was eager to meet them one on one. Mara had made herself scarce. She had not taken her maid of honour responsibilities seriously. It was as if she wished she wasn't getting married. They were supposed to leave for her parents' home that evening. What if she came up with an excuse?
God I commit my plans into your hands. Take control Lord.
She scrolled through her phone and played the Cece Winas song titled 'More Than What I Wanted'. She could still remember the day Uwa sent the song to her phone. She closed her eyes and reminisced.
xxxxxx
Bankole met Mara in the waiting room. She had been waiting for him for over an hour. He had a lot of patients to see that evening.
"Thank you for waiting."
"You owe me dinner."
"Fine. Where will you like to eat?"
"Golden Gate restaurant."
He eyed her, "Are you trying to drill a hole in my pocket?"
She chuckled, "Haven't you heard of the saying that goes thus, 'Don't keep a lady waiting'?"
He rolled his eyes and pulled off his white coat, "Let us go before I change my mind."
She started to laugh. They walked out of the building and got into his black Lexus jeep. He navigated into the major road and headed for the Island.
"What is so urgent that you couldn't discuss on phone?" she glanced at him.
"It is your friend," he kept his eyes on the road.
"Didi?"
"Do you have any other friend?" he turned to look at her and returned his attention to the road.
"What has the little princess done this time?"
"She is not responding," the frustration in his voice wasn't lost to her.
She frowned. The introduction was that weekend. They needed to stop it. Nothing must put a dent on their plans.
"If the introduction doesn't hold, that will buy you more time."
He nodded and looked at her. He felt relieved.
"I need your help."
"Count me in."
She smiled, "We need to inject her with something lethal."
"Something that will keep her on a hospital bed for days," he added.
"Or even for weeks," she winked at him.
He grinned. He was satisfied with her plan. He knew exactly what to do.
xxxxxx
The ping sound on the phone interrupted her sleep. She opened her eyes and reached out for her phone. She checked her Blackberry Messenger chats and discovered that her fiancé had sent her a song. She clicked on the 'accept' signal and waited for it to download. Where was he? Why hasn't he visited her? If she doesn't see him that evening, she might check up on him on her way to Ikorodu. It had been torture not seeing him for almost a week. She lay on her tummy and played the song. It was a Darlene Zschech song titled 'Deeply in love'.
"In my life-you've heard me say I love you-How do I, show you it's true- Hear my heart- it longs for more of you-I've fallen deeply in love with you-You have-stolen my heart-I'm captivated by you-never will you and I part-I've fallen deeply in love with you-You and I-together forever-nothing can stand-in the way, my love for you-grows stronger each new day-I've fallen deeply in love with you."
She closed her eyes and replayed the song over and over again. Uwa still loved her. He still wanted to marry her. The song confirmed it. It doesn't matter if Bankole kept trying to win her back. No one could ever separate them. She felt a sense of peace. She was going to marry the man of her dreams, the love of her life, and her knight in shining armour.
'Thank you God for bringing Uwa into my life. I am eternally grateful'.
She replayed the song again and again.
xxxxxx
Uwa woke up that Saturday morning with a bad headache. He had a nightmare. He saw the love of his life in a pit. He tried to pull her out, but, he couldn't. The pit kept getting bigger and deeper. He didn't like the dream. He needed to call her and find out if she was all right. He wondered if she had gotten to her parents' place in Ikorodu. He rolled on his side and began to pray against every manipulations of the devil concerning his fiancée and himself. His phone began to ring. He ignored the call and kept on praying. About ten minutes later, he picked the call. It was Shalewa, he had not heard from her in a while.
"Morning baby girl. How are you doing?"
"I am fine. Today is supposed to be your introduction, abi?
"Supposed to? It is my introduction day now."
"Ah! But I thought …"
He sat up. He had a feeling that something was wrong.
"Shalewa what is it?"
"Didn't Mara call you?"
"Call me? No. Why?"
"Ah-han… Didi was rushed to the hospital last night."
"What?!" His heart sank.
"Ah… I thought you knew."
"No, I didn't."
"So she didn't call you."
"No, she didn't."
"That girl sef."
He got down from the bed. He was confused. Should he call his parents? Should he call her parents? Should they call off the introduction?
"Do you know the hospital she was taken to?"
"No."
He was getting frustrated, "Thanks. I will call Mara."
"Okay. Kpele, take care."
He hung up and fished out Mara's number on his phone contact list. Why didn't she call him last night? He dialed her number.
xxxxxx
Didi felt as if she had been drugged to stupor. She tried to move her arms and limbs. Pain attacked every part of her being. She stared at the white painted ceiling and hoped Mara would come back soon. She had gone home to prepare breakfast and bring some of her clothes to the hospital. She hoped she had called her parents. She didn't want them to panic. The introduction must have been cancelled. Where was her fiancé? Why didn't he show up the other night? Did Mara call him? Where was he? She needed him. His presence was enough comfort. His voice was like a soothing balm that never failed to relieve her.
"My love…"
She looked towards the doorway and saw him. She beamed.
"Uwa…" she breathed with relief.
He approached the bed and sat by her side, "How are you doing?"
"My tummy hurts."
"Sorry love. The doctor said you will be discharged tomorrow morning."
She relaxed and held him by the hand.
"I have called your parents. The introduction has been called off."
She nodded.
"You are going to be all right," he pecked her on the forehead. The doctor had told him that she had been poisoned. The toxic substance had been flushed out of her system, but she needed to be careful with what she ate and drank. He would speak to her about it another time. Her wellness was his concern at that moment.
Mara met Bankole in the waiting room. He helped her to carry some of the things she had brought from home.
"How is she?"
"Knocked out."
They both started to laugh.
"Whatever you gave me to put in her drink worked like magic."
"I am glad it bought us more time."
She nodded and led him to the ward her friend was kept in. They found Uwa and Didi praying.
"What took you so long?" she eyed her friend when she saw her at the foot of the bed.
"Hey! I got here as fast as I can," she placed the bag and the basket of provisions on the small cupboard beside the bed.
"How are you doing?" Bankole approached the bed.
"Fine," she wished he had not come. She was sure it was Mara who told him that she was in the hospital.
"I am glad that you are okay."
Uwa cleared his throat. Bankole glanced at him. He had a feeling that the guy wasn't comfortable with his presence.
"I made you oatmeal. I added a lot of milk and sugar."
"Great. I am hungry."
Shalewa walked in.
"Hey! See this stranger," she saw her through the corner of her eyes.
She giggled and joined Uwa at the side of the bed.
"How are you feeling?"
"I am good," she spooned some food into her mouth.
"That is good. Oya eat, eat, you need all the strength you can get."
"Abi o," Mara chimed in.
She glanced at Uwa, "Oko Iyawo, kpele," she patted him on the shoulder.
"Thanks jare."
"I want to speak with your doctor, I will be right back," Bankole waved at her.
She nodded at him. She hoped he wouldn't return.
"I will come with you," Mara followed Bankole out of the room.
"Is that her brother?" Shalewa watched them leave.
Didi tried not to laugh. Bankole was as fair as Mara. They had a slight resemblance.
"He is Didi's ex-boyfriend."
"Ah!" she looked from one to the other, "What is he doing here?"
"It is a long story," she concentrated on the bowl of milky oatmeal.
"I am all ears."
"Hmmm…" she spooned more food into her mouth.
"I hope he isn't trying to … doesn't he know that you are getting married?" Shalewa frowned.
Uwa hissed. He wished Bankole would disappear from their lives forever.