Can Love Be Perfect. Episode 10
7 min read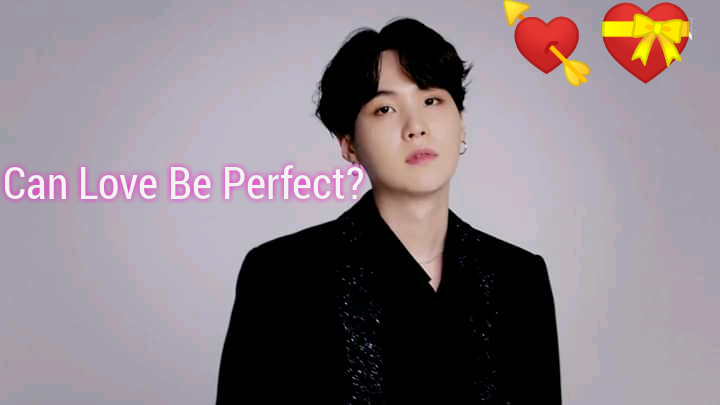 CAN LOVE BE PERFECT?
HALICIA ROSE
EPISODE 10
SANDRA'S POV
I stay rooted at the chair watching Xavier as he pursued the crazy girl and he eyed me so bad before he went after her
I sat right on the chair
"I hope it not what I'm thinking huh?"I asked myself and sighed so sad
I stay for few hour at the parry before carrying my bag and moved to the John's side
"Boss have slight headache so he said he'll get back to you soon,sir"I said to
Mr John who nodded
"It's well so be safe going home,milady"he said pecking the back of my hand
I bowed for his wife too
"Bye ma'am"I said
She waved
"Okay dear"she said
I walked out of the hall and looked so long at the dark night
"It so the saddest thing on earth watching someone you love loving someone else"I said sniffing so hard to keep the tears away
I moved to my car and entered
"All will be well"I said and drove straight home
I arrived home and entered the house only to be welcome by total blackout
"Oh gosh,what's happening?"I asked trying to on the switch to the bulbs
But it all in futile as the light didn't came on at all and I have to on the light on my phone to be able to see clearly in the dark night
I managed to get upstairs and moved to my room and laid down on my bed still on my long party gown and heels
My mind drifted to how Xavier glared at me and I sighed hard
"Is this how love will maltreat me for my first time of falling in it?"I asked as tears dropped from my eyes
But isn't it funny…
"I've knew Xavier for the half of my life as we both went to same high school and university even studied same course but he never for once have platonic love for me as he always regarded me as his little sis and treated me like that;never like me not to talk of loving me!"I said crying
Those who are lucky to see the great and bright side of love didn't know how lucky they're cos love of one sided is the most painful of all love especially if the person that stole him or her away is just a newcomer into their life
It makes me feel like I've lost in love not for now but forever and it kinda makes me weak to the marrow..
But Can My Love Life Be Perfect since first love is like this?
I cuddled so tight to my pillow and tears fell repeatedly and before I knew it,I've drifted to the dreamworld where I dreamt of Xavier proposing to me…
Isn't that funny huh?
"Someone who's not mine in the reality is now mine in the illusion world?"I asked crying inwardly
MORNING
I woke up and sighed so deep
"Now I know how a happy dream makes one feel so miserable when you wake up especially if the things yiu dreamt of is not yours in reality"I said cleaning the traces of my tears
I stood up and went to bath in the shower before coming out to dress up when my phone rang
"Hello sir"I said as I saw Xavier's name came on
He sighed
"Do take the proposal to Mr John before going to rest since today is Sunday and give me feedback in the evening through the phone"he said and
I nodded
"Okay sir and I'm so sor…"he didn't let me finish talking before he hangs up
I threw the phone to the bed
"I can't just let go of you like this to someone who just came into your life,Xavier Cyrus"I said hissing
And looked into the mirror
"NEVER!"I said gritting my teeth together
I dressed up on a casual wear and took my bag and car's key then moved downward to prepare food for myself
I ate three slices of bread and drink tea before moving out to go to Mr John's place
I drove out and soon on the main road leading to his place and it easy to locate since I've already have the map in my car
I drove inside and luckily meet them about to go out for Sunday's fun
"Morning sir and ma'am"I said to them
They turned to me
"Hi Sandra"they replied back
I moved to them
"My boss said I should give yiu the proposal file for you to check it out sir"I said giving it to him
He collected it
"Oh thanks and I'll get back to you before noon"he said and put
His hand round his wife waist
"Have to enjoy Sunday with my dear wife and children"he said to me
I smiled
"That's a most so have a great day,sir and ma'am"I said to them
He walked away then stopped
"Pls help me tell your boss I want to see that funny lady again"he said facing me
Anger surged through me but I kept it cool
"Okay sir"I said and moved to my car
I drove out and moved to a fun park where I sat down on the grass lawn looking at the families and children having Sunday's fun
I sighed
"Love is all around but just didn't come to Sandra's world"I said looking up to the scorching sun
Someone sat beside me
"Have you heard or knew that too much sun can burn skin?"I turned and
Hissed
"What you doing here,Fred?"I asked angrily
He hissed too
"I don't feel happy at all seeing you on Sunday so don't think you're the only one feeling pissed off so let's endure for today,babe"he said looking away
I managed yo laughed at his word
"Player boy"I said looking down
We're three just as it is in both high school and university which is cold hearted Xavier and his best friend,player Fred with me in the middle,the pretty Sandra
He chuckled
"I wanna ask you a question,Sandra"he said yo me
I crossed my legs
"I'll answer you if it a reasonable question,Fred"I said
He folded his hands
"Is it cos of bad things that some people do that's why they're unlucky in love?"he asked me
Oh gosh..
"A deep question with sensible words"I said playing with my fingers
He turned to me
"First time Fred Williams will ever ask right?"he asked me
Oh
"Thanks you know"I answered him
Then tapped him
"Why asking such question?"I asked
He sighed
"Why using question to question for me,miss?"he asked
I chuckled
"Just wondering that's why"I said
He folded his hands
"You know it seems it like two times I'm in love now but I'm very sure the two love can never be mine which got me thinking that maybe cos I'm a player boy and have played many that's why Love is against me"he said and
I sensed sadness in his voice even eyes
"Love is not Perfect so such thing is bound to happen at least twice in someone life before he or she will meet the right person"I said trying to hide my own pain away
He gasped
"Oh wow,that's coming from Sandra Jack"he said clapping
I kicked him
"Go away,player boy"I said
He smiled
"I'm already going cos a few second with the witch is disastrous"he said standing up
I hissed
"Say your last prayer,foolish"I said standing up too
He ran off as I gave hot chase after him throwing him some ice cubes on the peach at the park while he dodged it circling the big images of the city's map of Verney
It was truly for the first time that I have Sunday's fun just as people of Verney's city used to called every Sunday of the months but it kinda funny tho that it with someone that I tagged as my most upper hand enemy;Fred Williams and I'm very sure,I'm the most scare witch of his time too;Sandra Jack
We played till late in the night before I went back home and immediately I entered,my phone rang
"Sorry not giving yiu feedback on the proposal file.."I didn't finished as I saw it
Boss calling
"He has called me himself since he called you but you didn't pick it up so be early to work tomorrow for the query"he said and hanged up again
I hissed and entered my place
"What a cold hearted guy huh(on the light),never allow me to say my own word"I said so painfully
And oh wow
"The light is back again"I said smiling
And couldn't help but wonder
"It Joy that keeps the light on!"I said so happy as I jumped on the bed and rolled to and fro remembering today's
I think it start of something NEW….
WHEN WE WALK
IN THE PATH
OF HATRED
OR SAD HEART
THERE'S NO WAY
WE WILL SEE
THE LIGHT
OF JOY
EVERYWHERE WILL
BE TOTAL
BLACKOUT
SO TRY AND
BE HAPPY
THEN THE
LIGHT OF LIFE
WILL ALWAYS SHONE
ON OUR WAY