Can Love Be Perfect. Episode 16
10 min read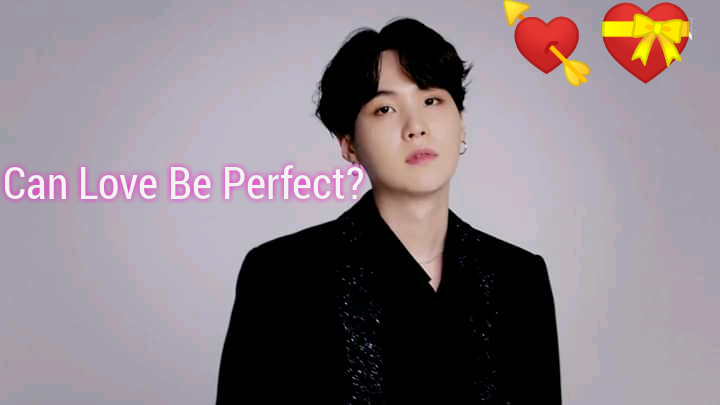 CAN LOVE BE PERFECT?
HALICIA ROSE
MRS ROSA'S POV
I sat down on my bed in my own room and think about everything and just couldn't find what could have made that silly girl of mine to ran away from home so I stood up and walked straight into her room to take a look at what the room is now
I opened the door and went inside
"So full of cobwebs now since Xavier too is not here again"I said looking round the place
Xavier was the one taking care of the house then and when I asked why?
He'll answered me back then..
"Sis is still coming home someday"that's what he always used to replied me
I leaned at the door and sighed
"Let's prepare for her birthday first then I'll come back here later to find any clues whatsoever"I said and matched out then keyed the door
I moved inside my room,have a quick bath and dressed up
"Have to find a great birthday planner"I said smiling to myself as I checked myself in the mirrors
I carried my bag and walked down to the sitting room
"Hey Vic"I said calling to our maid
She rushed to my side
"Morning ma'am"she said bowing
I picked my car's key
"I'm going out so don't allow any outsider in OK"I said in commanding tone
She nodded
"Okay ma'am"she said
I walked out and find my cars among the multitude of cars there and entered
"I've to make it superb even as homecoming as well,my dear girl"I said and smiled brightly
I drove out of the gate to the road and soon parked in front of an event planner giant company and got down as all eyes fixed on me
Yeah right,I'm Rosa Cyrus who is a woman who never get old or even age at all;I still look like a sweet sixteen and
The CODE is:Never Look Your Age
I entered the place and some workers were seeing working and jotting down stuffs from customers but immediately they saw me,they stood up and bowed
"Morning ma'am"they all said bowing
I waved at them
"Hi dears and where's your boss?"I asked
One came to my side
"She went out but will soon arrive"she said to me then gasped and
I was still wondering why she's gasping when a
Hand touched my shoulder
"Hi sweetie"I turned round looking at the person
Then smiled
"Oh William's wiffy"I said smiling
She held my hand
"Let's go and discuss in my office,Cyrus's wiffy"she said to me and we laughed
Walking up her office,I smiled
"How's Brenda doing now?"I asked her
She turned to me as the steps moved on it own will
"She's great now since love has put her in his own company with that player guy,she's now awesome"she said to me
I smiled
"Oh thanks God"I said and
She tapped me
"How's Xavier too?"she asked
I winked at her
"You do knew him very well right so don't ask me that,Bestie"I said and
She nodded
"Yes right,he's a total workaholic guy and I cherish him for that"she said and
Soon,the door to her office opened and we walked inside then sit facing each other when
She cleared throat
"And what about Vanessa?"she asked me
I sat right
"That's the reason why I'm here"I said to her
She quickly came to sat beside me
"Any news about her,dear?"she asked me
I turned to face her
"I saw her right in our home and she kinda told me a riddle which I haven't solve yet but first…"I said and
Held her hands
"Tomorrow is her birthday so I wanna ask you as a close friend that you should help me plan it even tho it late hour already, Stacie"I said to her
She waved her hand
"Not late at all Rosa so I'll commerce work right now by myself and few workers,just trust Me"she said patting my hands
I smiled
"I trust you and I'll leave the house to you then"I said to her
She sighed
"But I hope you solve the riddle cos I wanna know why a sweetening Vanessa will run away from home, Rosa cos it just not like her"she said to me
I stood up
"That's so sure cos I'll either ask her to solve it for me or find at least a clue to help me in solving it"I said to her
She stood up too
"I trust you so be safe dearie"she said and hugged me
I hugged her back
"Thanks Bestie"I said
She walked me to the door
"Let me go back here cos I wanna arrange how I'll come to your place and decorates all today so bye besty"she said
I pecked her
"Thanks Bestie"I said and closed the door
I walked out of her office then to the planning room before walking out to my car and drove off straight home
Don't think I can go to work today at least I've to help even little in the decorating and planning birthday for my dear only daughter
I drove to the house when I stopped at the gate looking out of the car to see
A girl wearing a pinky hoodie sweater pulling the gateman head and almost off his clothes while the young but weak guy tried to get himself off her hold but he get more entangle like an insect in spider's web:the more you try,the more you get more hook in of
She pinched him and knocked him repeatedly while the gateman held her legs slapping it but it seems she felt no pain at all as she continued beating him
It got to a stage she used his butt to slammed at the gate as it echo making a funny sound and
She released him
"What a silly music from your butt,old man"she said to the
Gateman who sighed heavily
"You're so a crazy girl"he said moving to her while
She laughed covering her mouth
"Such a weak young guy"she said and jumped up hitting his head again
He screamed
"Not my head,girl"he said
I laughed watching the funny scene and she was about to knocked him again when I beckoned yo them
"Hey Jerry!"I said calling to
The gateman who came to my side
"Welcome ma'am"he said
And pointed towards a girl who covered her face with a hoodie sweater
"That crazy girl is asking of you and Vic has told me that we shouldn't allow stranger inside"he said
I looked closely at the girl and laughed
"Oh Hey Crystal"I said calling to her
She walked to my side
"Morning stroke afternoon ma'am"she said bowing
I laughed
"Why stroke?"I asked
She tapped my wristwatch
"It almost afternoon that's why!"she said
I shook my head
"Truly a crazy girl"I said laughing
I beckoned to the gateman
"She's my girl so allow her inside"I said and
He nodded
"Okay ma'am"he said and opened the gate wide for me while Crystal followed behind
She walked in majestically hissing at the gateman and he hissed back when she stepped on his toes and he groaned in pain
I just watched them and shouted
"Come in,Crystal"I said and
She nodded
"Okay Miss"she said and ran after me
I looked at her and she winked
"Okay Mrs"she quickly changed it
I laughed
"You're a full of craziness and making people laugh"I said to her
She raised her eyebrows proudly
"That's why I'm Crystal who let people see their laughing self in Me"she said
I just laughed and we walked inside
She gasped
"Oh beautiful!"she said and
Faced me
"Are we in a palace?"she asked me
I sat down and off my shoes
"No paradise"I said and
She clapped
"I SAID IT!"she said
I smiled
"So how do you know here,dear?"I asked
She waved her hands and sat down
"Who dares not know the Cyrus's mansion?"she asked me
I nodded
"That's true so why here?"I asked
She stood up and walked round the table to sat beside me
"Aunt Vanessa is with me"she said
I gasped
"What!"I said exclaiming
She nodded
"Yes ma'am and she came to be at my place…."she said and narrate everything to me
I sighed
"So anything secretive she told you?"I asked
She frowned
"Anything secretive huh?"She asked me
I nodded
"Like why she left home?"I said
She shrugged
"No ma'am but I came here to tell you she's with me tho she didn't know cos I find out tomorrow is her birthday and I want her to do it with her dearest family"she said holding my hands
I smiled as tears dropped
"Thanks Sweetie and can we go now?"I asked
She smiled
"Sure ma'am"she replied
Soon,we're on our way to her house and it was a rough drive through the narrow lane
"Do you live here?"I asked as we got down in front of a house like cottage
She nodded
"Yes,this is where I lived ma'am"she said
I just kept mute cos deep in my heart,I was wondering..
"Why Vanessa will want to live in a place like this?"I asked my inner self
She opened the door as we walked in
"Hello dear family"she said screaming out
An old man and woman walked out from a room
"Why are you back early,Crystal?"they both asked
She walked to them hugging them and they too pecked her
"Free lunch time"she said to them
A young woman walked out or should I say it my eyes that thought so as she tapped Crystal
"Another guest again,darling?"she asked her
She put her head on her shoulder
"The third guest I guess,mommy?"she said smiling
I gasped
"Is that your mom,Crystal?"I asked
She nodded
"Yes she's even tho she's younger than me"she said and they all laughed
I thought it cos I'm rich and do take good care of myself in an eligible way that makes me look so young but here is another woman almost my age looking so stunning despite the situation around them
I smiled looking at her
"Morning stroke afternoon ma'am"I said
She laughed and held my hand
"Did you learn it from a crazy girl?"she asked me and we both laughed
Someone walked down the stairs and gasped seeing me
"Mrs Rosa Cyrus"I looked up and
Smiled brightly
"Oh Mr King!"I said looking at our mechanic man
He bowed down
"What brings you here,ma'am?"he asked
I looked at him and then at Crystal
"Is my dear Crystal your daughter?"I asked
He nodded
"Yes,she's my one and only child too"he replied
I gasped
"Oh my gosh!"I said and shake him
Then looked round
"So this is your dear family,sir?"I asked seeing he's a grown man with responsibility as full as that
He smiled
"Yes,thanks ma'am"he replied me
We all sat down as I explained how I met Crystal
"She's a kindhearted soul like you,sir King"I said
He blushed
"Thanks ma'am"he said
Granny looked at me
"So what bring you here,Mrs Rosa?"she asked
The old man nodded
"Yes cos it must have reason right?"he asked
I wanna talk when someone cleared throat
"I think she came here cos of me?"we all looked up
Seeing .
"Vanessa dearest"I said and ran to hugged her
She hugged me too
"Miss U,mom"she said
I smiled looking at her
"Miss U more,dear"I said
She walked down
"Thanks for coming to me but…"she said and
Eyed Crystal
"You're so dead,sis"she said as she chased
Her round the room
"Happy birthday in Addy,sis"she said screaming out
Vanessa stopped on her track
"How did you know,crazy girl?"she asked
Crystal laughed
"That dress you wore last night"she said
Vanessa looked down
"You mean my night gown?"she asked and it cleared
To me as I smiled
"The one I gave you with your name inscription and HBD tag"I said and hugged the two girls
Theme whispered
"Let's celebrate with you again darling at our place"I said
She nodded
"Okay mom but the King is coming with me"she said
I nodded
"Yes sure cos we're like family now"I replied
Mrs King smiled
"Can we go there,dear?"she asked
Her husband nodded
"Yes sure"he said and smiled looking at me
Granny stood up
"Let me check my clothes"she said and pulled
Grandpa along
"Oh that's true cos it here already"they said walking like a ghosts inside
We all laughed loudly as we looked at them walking away side by side like a and sat down holding to out ribs
"Now I see where Crystal's craziness came from"I said in my mind then laughed again
Vanessa hugged me tight
"Thanks mom even tho my reason won't be say out yet"she said to me
I hugged her
"I understand but come home first"I said and
She eyed Crystal
"Thanks!"she said mouthing it while
Crystal hissed at her
"Why the hell do you think we won't be at the party before huh,sis?"she asked
And that is where chasing of Tom and Jerry started again while I with Crystal's parents just watched the two crazy girls of ours.