Can Love Be Perfect. Episode 4
7 min read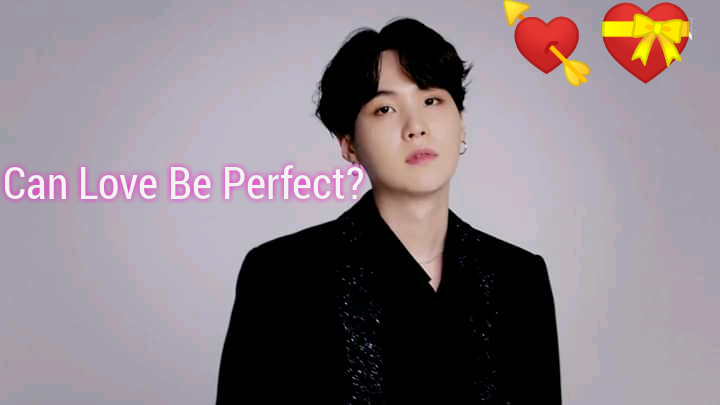 CAN LOVE BE PERFECT?
HALICIA ROSE
EPISODE 4
FRED'S POV
I danced perfectly with the girls and they're so amazed until a crazy lady sent them away with her crazy ways
But later turned out to be..
"Vanessa who's Xavier's sister"I said inhaling deep
I quickly rushed inside my car and drove out of the club's house
"I've to tell Xavier"I said speeding when
Someone flagged down my car
"Boss's friend!"I looked out of the car and
Gasped
"James"I said and parked beside the road
He rushed to my side
"Sorry disturbing you sir Fred"he said and
Bowed for me
"Can you please drive me home sir?"he asked pleading
I looked at him from head to toes
"Why not with Xavier driving him home?"I asked him
He scoffed
"I said won't he wait for you when he snatched the key from me and drove home himself"he said
I gasped
"Xavier can't drive well not to talk of this late night in the rain!"I said exclaiming
He nodded
"Yes right but he's safe home now"he said to me
I turned to him
"How did you know,James?"I asked him
He chuckled
"I kinda rushed and jumped inside the back of the car before he drove away so I just came out of there when he entered his home"he said laughing
Oh shit..
"What a dumb guy"I said looking at him
I waved at him
"Enter and let me take you home"I said
He entered and soon,I arrived his home and he got down
"Thanks sir Fred"he said to me
I shook my head
"It Fred!"I said and drove away before he can say anything else again
I looked at the time and sighed
"Time is far gone so maybe tomorrow"I said and headed home straight
I quickly have a nice shower and then ate two slices of bread and tea before slumping tiredly on my bed…
Oh wait wait dears
I'm not that all a player or party boy but do have my own business line which is selling trending unis£x clothes,shoes and jewelries
Oh yes,I've so many models too but
My innermost desire is to have Vanessa Cyrus as my Best top model but she just vanished into thin air immediately she became popular and was taken to Tokyo
Just wish now that she's back,she will be MINE
No no,I mean be my own model in my clothes business..
Hmm,what a Dirty Mind are you guys!..
In The Morning
I yawned on the bed and turned to looked at the alarm clock as it rang
"Why can't you be secretive when morning comes huh?"I said slapping the alarm's head
It ticked off again and this time so loud that I hit the off button immediately
"Heish"I said and covered myself with the duvet when
My phone rang
"Hello boss"Brenda's voice came on
I yawned again
"And why the early morning call,PA?"I asked
She laughed
"Today is the recruiting of new models and they're all here already waiting for your final choosing sir"she said to me
I hissed
"And so what is that to me?"I asked
She sighed
"You've to say the one who get to the final stage sir"she said to me
I sat up
"Just choose anyone and stop disturbing me,girl!"I said
She cackled
"Oh thats remind me"she said
I rubbed my sleepy eyes
"Remind of what?"I asked
She screamed
"That I'm your sister so…"she said halfway and
She hissed
"Hey brother,will you come now or I send them all away"she said angrily and hanged up
I just threw the phone to the bed
"Who cares!"I said hissing
My phone beeped again
"What again?"I said
I picked the phone and it a message from Brenda
For your silly brain brother,Aunty Vanessa is here..From Silly Fox
Don't be confused cos that's what I used in storing her number
"Silly Fox!"I said and sprang up immediately
I quickly have a quick bath and rushed out to dress up
"I've forgot that I saw her yesternite so it not a dream"I said and quickly grabbed my car key and straight out
I drove out of the gate with mixed feelings
"Should I go to the company first or Xavier's place?"I asked looking at the two direction in my front but..
I suddenly swerved to the right and soon..
"Where is she?"I asked Brenda as I entered the company
She laughed so loud
"When I said you're in love with aunty Vanessa,you said it a LIE,brother"she said smirking
I looked around
"So it all a….!"she didn't allow me to finish before
She laughed
"It a PRANK, bro!"she said laughing
I felt like..
"Strangling you,silly fox"I said and dashed out again
She called after me
"Hey brother!"she called me
I entered my car and soon,parked in the big mansion of…
"Xavier!"I said screaming on top my voice
I hurried out and soon find myself in the big parlour of my best friend:Xavier Cyrus
But was shocked to the marrow to see..
"Aunty Vane…"I didn't finished calling her when
She hit me so hard with her high heels on the head
"Call me simply Vanessa,player boy"she said
I felt dizzy immediately and fell on the large cushion chair
"Am I still living,Bestie?"I asked
Xavier who just stood akimbo
"And why are you back after all this long years,Vanessa?"he asked her
She chuckled
"After so many years that you too didn't bother calling or looking for me huh?"she said angrily
He scoffed
"Look for you huh"he said and
Faced me
"Didn't we looked all the nook and cranny of Tokyo but she told them she don't wanna see anyone, Fred?"he asked me
I turned my head sideway
"When was that,Xavier?"I asked not believing my ears
Vanessa hissed
"Now I know what kind of kiddos you two are:useless brother and his stupid friend"she said and walked out not before slapping the same spot again
Xavier went out too
"What a crazy Vanessa"he said and slammed the door shut
I rubbed my head
"I truly deserve the hitting of heels cos her own brother is calling her by her name!"I said exclaiming when
Xavier opened the door again
"Won't you go out,stupid friend?"he asked me
I hissed
"What a useless brother!"I said and laughed
We both went out when
He faced me
"Why are you here,Fred?"he asked me
I stepped on his toes
"To kidnap you stupid"I said and matched to my car victoriously as he screamed in pain
Oh yeah,I can't be the only one feeling pain of a crazy lady!
I drove out and soon,he followed me out straight to the highway until I took another route going to my company and he too took another route leading to his company
I arrived at work and entered my office
"I'm feeling headache seriously"I said hissing when
Brenda came in
"Now time to judge,boss"she said pulling me out of the office
I pulled my hands away
"Leave me alone"I said and
Entered the lift
"I'll go by myself"I said breathing hard
She smiled and entered too
"Better bro"she said revealing her silly white teeth as her
I rubbed my head
"I don't know why dad said she should learn from me how to handle this business when she's already so bossy like this"I said looking at her
She glared at me
"Say something?"she asked more like a witch's voice
I waved my hands
"Of course not"I said and looked away
I entered the hall and there's so many girls and boys waiting there
I sighed
"Just sign in those who are perfect in walking and steady in pace"I said and wanna walked out when
A girl's head popped out in my front
"But no one is perfect in that not even YOU"she said gritting her teeth together
I gasped looking at her from head to toes
"Are you one of the model,girl?"I asked
She kicked me on my knees
"Nope but here to give you a message"she said and held my wrist placing a letter
I rubbed my knees
"What a crazy girl!"I said exclaiming
She rubbed my head
"Oops,boy"she said and walked away
I smiled
"She's walking so perfectly"I said when
Someone hit my head
"So a girl like me could made you bowed,brother"I turned seeing Brenda
I scoffed
"Bowed huh?"I asked
She pointed at my bending position
"What are you doing like that if not bowing,boss?"she asked me
I quickly stood up
"I'm rubbing my knees,silly"I said and
Shouted
"And not my head again,foxy!"i said angrily and walked away to my office
I looked down and saw the girl mounting a bike
"Oh COOL!"I said smiling sheepishly then
Slapped my head
"Not that head again"I said shouting
Then laughed as I sat on my chair and sighed as today's work start immediately but my thought was filled with that Crazy Girl
No no,WHAT!
I mean with Vanessa's thought
Oh my gosh,I mean today's work huh
Heish,they'll be thinking am truly a player BOY..
But sorry,I'm a Player Guy
CARE IS FOR LOVE
LOVE IS FOR US
AND US IS TO CARE
AND LOVE EACH OTHER
CHERISH THOSE PEOPLE
BOTH NEAR AND FAR
WE'RE ALL ONE FAMILY
EITHER FROM ANY TRIBE
DON'T LET GO
OF ANYONE
COS IT DO HURT
JUST BE CALM
AND FEELINGS
WILL BE NURTURE
IN THE RIGHT WAY
DON'T BE A
PLAYER AT ALL
EXCEPT IF YOU'RE
ON A FIELD
OR PITCH
PLAYING BALLS
AND OTHERS