Can Love Be Perfect. Episode 9
5 min read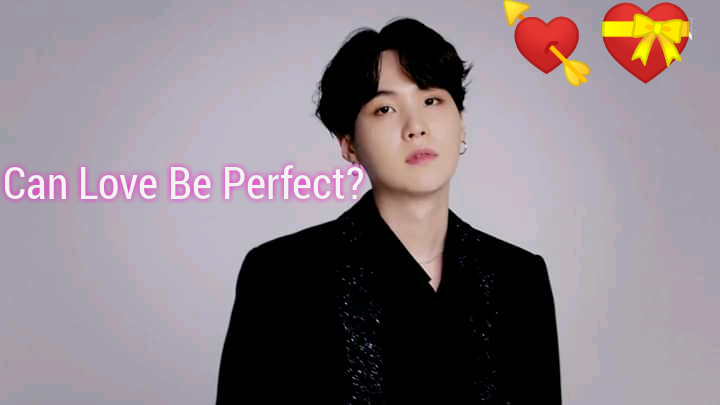 CAN LOVE BE PERFECT?
HALICIA ROSE
EPISODE 9
MR CYRUS'S POV
I walked to and fro in my office as the word echoes in my head
"Vanessa is back"it rang out
I sat down and bit my lips
"Is the cat gonna be let out of the bag now?"I asked myself
I scratched my head
"NEVER!"I said hitting the desk
I remembered vividly then when I always asked my wife for s*x but she's too preoccupied with her children and business not having time for me
Always giving flimsy excuses for me
"I'm so damn tired for keeping the children at bay and even manage the company you gave me!"is always what she said
I always begged her then
"Just few minutes pls,love"I always said
But she would just slapped my hands away or when my pleas is much for her as she took it,she either went to sleep with the children or sleep in the guest's room
I tried and kept my longer man at bay but it went out of hands one day that I've no choice than to forced it on my ten years old beautiful daughter:Vanessa Cyrus who's my first born and only daughter too
My conscience always blamed me but it reached a stage that it died away completely since I've been sunk deep in the lust forgetting it incest to be doing that to one's family
I rushed out of the office and moved to my PA office
"Book an immediate flight home right now,Verona"I said to her
She bowed
"Okay sir"she said
I walked to the company's rooftop and sat on the rail's panels
"It my wife that should be blame for this,it not my intention"I said sniffing
I have to find a way to threaten Vanessa more especially in a hard way since she's already grow up now and even rich
I just have to do it,don't blame me cos this stage is very critical for I'm running for a political position;senatorial post to be precise
My PA came to my side
"The flight has been book and it gonna take off by 2″she said to me
I nodded
"Okay Good"I said facing her
And sighed
"What's the time now?"I asked
She looked at her watch
"It 1,o clock sharp"she replied me
I walked past her quickly and walked to my of ice packing everything and slammed the door shut
"Take care of this branch, Verona"I said and moved out
I entered my car
"To the airport,Jay"I said to my driver
He nodded
"Okay sir"he said and ignited the engine
Soon,we arrived at the airport and I rushed out
"Keep everything perfect,Jay"I said and walked into the airport
Soon,the flight took off and before I knew it,I dozed off and find myself in front of a judge wearing total white with a crown
He flapped his wings
"What do you say about the offence you committed knowing well it so wrong,Cyrus?"he asked me
Tears dropped from my eyes
"It not my fault but my wife's fault and it ignoring me leads to my wrong steps in life"I said crying bitterly
He shook his head
"Never blame anything or anyone of your wrong ways cos all is base on you and YOU alone so don't dare shift your blame to someone else so…"he said and
Screamed pointing to a deep engulfing volcano
"Go To Hell,Cyrus"He said so sound and clear and
A hands with a bangle with inscription 'My Princess' which I gave Vanessa push me straight into the deep hole and before I reach the downward,
I woke up and found ..
"I'm still in the airplane"I said cleaning my sweat
Soon we reached Verney's city and the stewardess moved toward us
"Wake up,we're home"they said to us
We all got down and I quickly and flagged down a taxi since I didn't tell anyone that I'm coming back home and soon,it stopped on my home's front
I got down and paid his money then rushed inside
"Catherine!"I said d calling to my wife but there's no answer so I walked upstairs seeing her humming a song
I tapped her
"Hey Catherine"I said calling to her
She faced me
"Is your sin that big and secretive for you to arrive home immediately I told you our daughter is back home,Cyrus"she said calling me by my first name
I hissed
"What do yiu mean huh?"I asked her
She folded her arms
"What do you know about Vanessa's running from home,husband?"she asked
I put down my bag
"I just arrived from business trip and you can't give me a peck not to talk of hug,love"I said
She dusted my suit
"What makes you eager to come home so quick even called me by my name and sweat so much like this,I'll make sure I reveal it Cyrus Mike"she said and walked out on me
My heart goes thump thump in fear cos my wife hasn't speak like this to me since we got married and
On thing about her t hat scare me is that she never go back on her words and she have that strong will to make sure she do everything she wanna do still end no matter how hard it is
Oh Cyrus Mike, you're doom!
I WONDER WHY
SOME PEOPLE
BLAME OTHERS
FOR THEIR MISDEEDS
JUST AS MAMA
USED TO TELL ME
CAN YOU PUT YOUR
HANDS IN FIRE
WILL I CONCEDE
TO IT?
NEVER!
COS I KNOW IT WILL
FOR SURE
DO HURT ME
SO WHEN WE'RE WRONG
DON'T BLAME
ANYONE OR
ANYTHING
BUT TRY OUR BEST
TO RETRACE OUR STEPS
OR ELSE,
IT DOOM!